HEMET, Calif., July 17, 2019 – First established in 1981 in San Diego, Toward Maximum Independence (TMI) launched their services for Hemet and San Jacinto via their Temecula office in April 2008 and has since grown to serve more than 260 clients with intellectual and developmental disabilities (IDD), including autism, Down syndrome and cerebral palsy, throughout Riverside County.
"We value the Hemet and San Jacinto communities," said TMI Executive Director Rachel Harris. "Our clients love it there, and the community partnerships we have established are helping us to make a meaningful difference in their lives."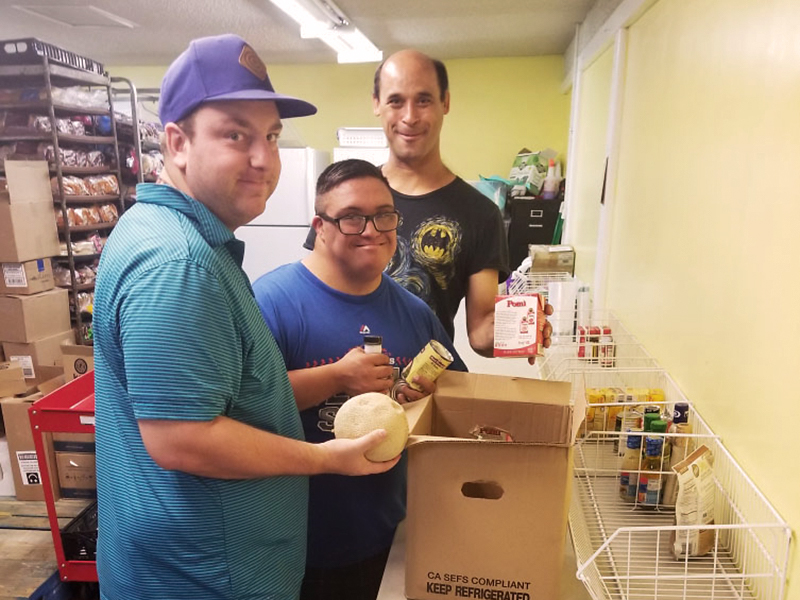 The TMI Employment Solutions program seeks to assist their clients with finding employment if they desire and/or help them integrate into the community by volunteering at local businesses in order to be contributing members of society. Their Riverside County programs are funded by Inland Regional Center (IRC).
Currently, TMI has 15 workgroups volunteering throughout Hemet and San Jacinto at 40 local businesses. One such group is Corey, Michael, and Stephen, who volunteers at the Bread Basket Food Bank in Hemet with the support of their TMI Job Coach Alejandro "Alex" Verduzco. The team assists with flipping bread, making sure all bread is fresh, carrying boxes, bagging potatoes, and other day to day needs of the Food Bank.
"Our team enjoys working at the Food Bank because the people we work with are enjoyable, welcoming, and treat each of us with respect. We are a family," Verduzco said. "The Food Bank has clearly expressed to us multiple times how much they value our help. They have also communicated to us that they could not operate as efficiently without us. The team feels a sense of worth and accomplishment in giving back to the community. We see the need for food in the community and the appreciation of the patrons when they receive food that our team helped put together."
The mission of the Bread Basket Food Bank is to feed souls spiritually and physically. The Food Bank is operated through donations and is available to anyone to shop by donation. There are no applications or qualifications needed. There are a variety of breads and different foods available each week. Emergency food is also available.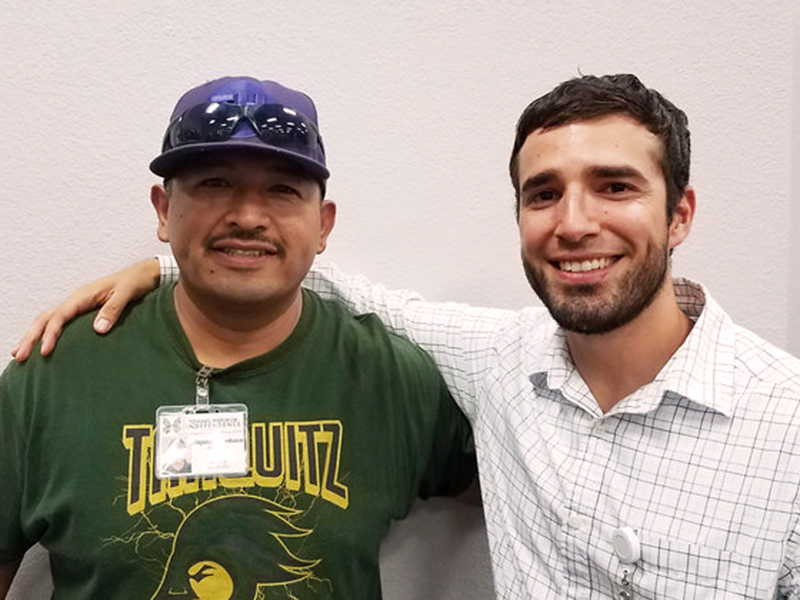 "Alex and his young men are an amazing help and make our work so much easier," Bread Basket Food Bank Coordinator Lynnea Hiebert said. "All are hard-working men and a joy to be around and talk with as we serve others. They are also committed, prompt, neat, and personable. Because of their help, they save us hours of time.
There are truly no words to explain what help the TMI teams are to the Food Bank." Additional local businesses that have partnered with TMI to provide volunteer opportunities for their clients include: Cops 4 Kids, Hemet Public Library, San Jacinto Senior Center, My City Youth Center, Old Hemet Theater, Cagliero Ranch Nursery, Harvard Street Music Exchange, San Jacinto Chamber of Commerce, and the Salvation Army, among many others.
"Before working for TMI, I was a supervisor at a warehouse, and I didn't see the need in our communities for companies like TMI until I started working here," Verduzco added. "There's so much to do for our clients and not so many resources available. I am glad God put me in this type of job. I enjoy every day, and every minute I get to work with these guys. I thank TMI for the opportunity they gave me and hope the government can do more for people with disabilities."
Another TMI group making a difference in the Hemet Community is Harry, Christopher, and Andrew, who recently began volunteering at the Hemet Chamber of Commerce. The team assists with housekeeping, as well as promoting upcoming events within the community by passing out flyers and visiting new businesses around Hemet.
"The group had some anxiety about starting something new and unknown, but with confidence and teamwork they have become the ultimate trio," TMI Hemet and San Jacinto Division Manager Jose Mayorga said. "These gentlemen have become active role models within the community and have become a strong force of unity. We are extremely excited to see the continuous growth and confidence rise within these young men. Not only are they helping the Hemet and San Jacinto community grow, but they are also becoming positive advocates for individuals with autism and other disabilities."
TMI believes that disability does not mean inability and that the three cornerstones of a strong life foundation are: living as independently as possible, having the opportunity for real work for real pay, and all children belong in safe and caring homes.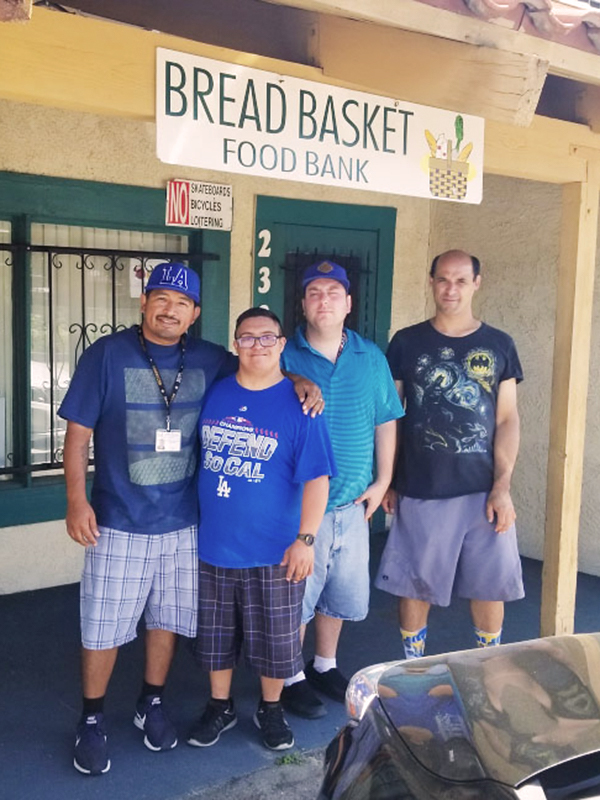 In addition to Employment Solutions, TMI offers Assessment and Intervention Services in Hemet and San Jacinto, which is designed to provide person-centered services and supports to individuals with IDD to maintain the least restrictive environment within the context of family homes, group homes, and independent living arrangements.
If you know of a local business who could benefit from TMI volunteers or employees, please contact TMI at (800) 877-5452 or visit their website at tmi-inc.org. Toward Maximum Independence (TMI) is a California nonprofit public benefit corporation that has provided services for children and adults with intellectual and developmental disabilities since 1981 and the deaf and hard of hearing since 2000.
It is the mission of TMI to provide personalized services to those who require support, enabling them to make informed choices regarding how they live, work, and function productively and independently in the community. With offices in San Diego, Temecula, El Centro, and Corona, TMI currently serves more than 800 children and adults.