(Pet of the Week – October 17)
"Rampage" – Pitbull male Mix (Senior)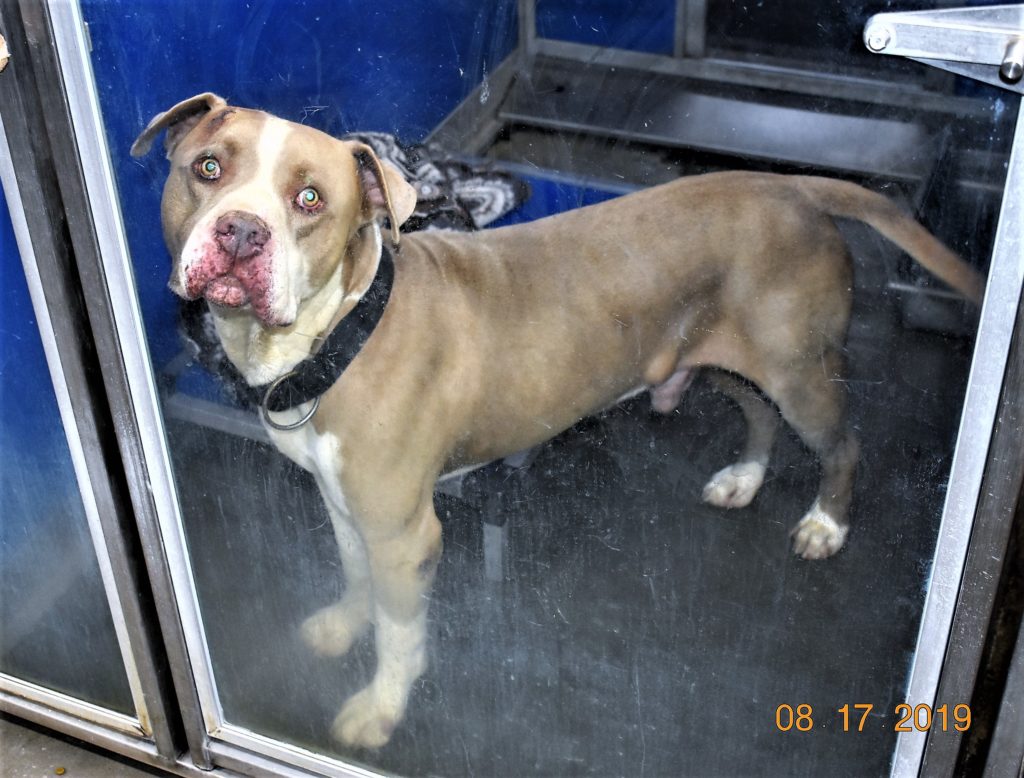 Very handsome boy brought here by previous owner because they can't take care of him anymore. He is 9 years old – no weight yet on his card. They told us he loves car rides and that he has been known to jump a fence. He doesn't chew on household items or get into the garbage and he's afraid of fireworks. Rampage is sure hoping to catch someone's eye for a 2nd chance. He would love a nice home with a yard, and a soft bed would be ok too. Available: 8/15/19
Rampage is up to date on shots, de-wormed, good w/kids & other dogs and he will be neutered prior to his adoption.
162261 / R233413
---
"Luna" – Bengal female Mix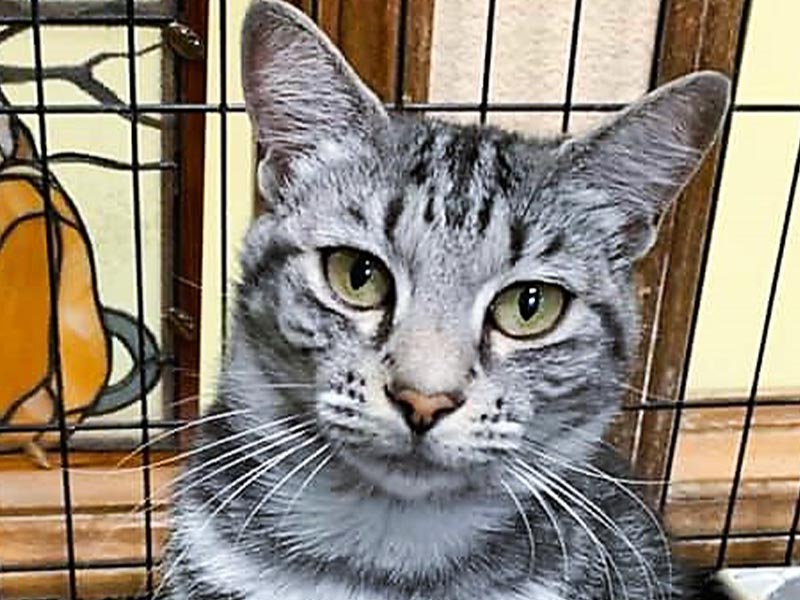 Such a cute, friendly and sweet little lady. Luna is very ready to love and be loved. She came to us as a stray, so we estimate her age to be 5 years old & weight at 10.3 pounds. She's being such a good girl while here, hoping that she'll be one of the lucky ones.
Luna is spayed, micro-chipped, litter-box trained, up to date on shots, de-wormed and she is available NOW.
164825 / R234588
---
Orion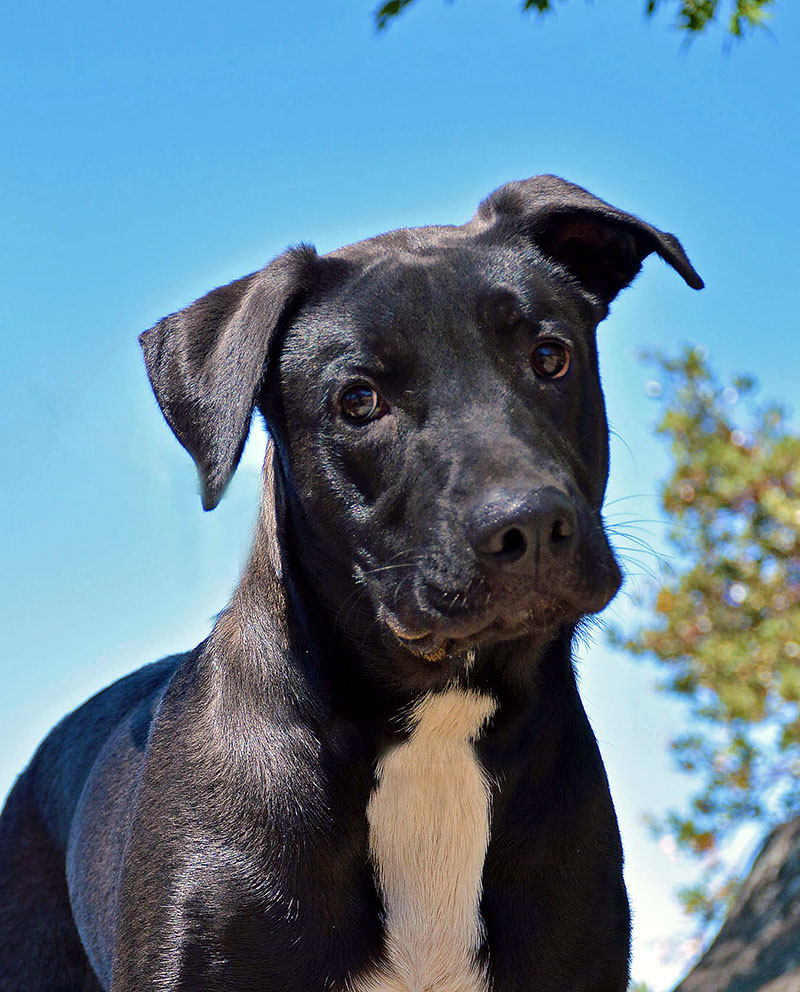 DOB: 12/20/18
Male Labrador Retriever Mix
Orion is a young, loving, family-friendly dog. He is good-natured and intelligent and will learn quickly what is expected of him. He tries very hard to please and will benefit from some basic training. He will also enjoy daily walks and plenty of playtime with his family. Orion will be okay with children and probably will get along with other dogs.
Orion will thrive with an adopter that is a good pack leader and will include him in family activities.
Living Free, is a donor-supported, nonprofit, no-kill animal sanctuary. Located at 54250 Keen
Camp Road in Mountain Center off Highway 74, 15 Minutes from Idyllwild. For more information, call: 951-321-9982 or visit living-free.org/adopt.
---
Here is Aurora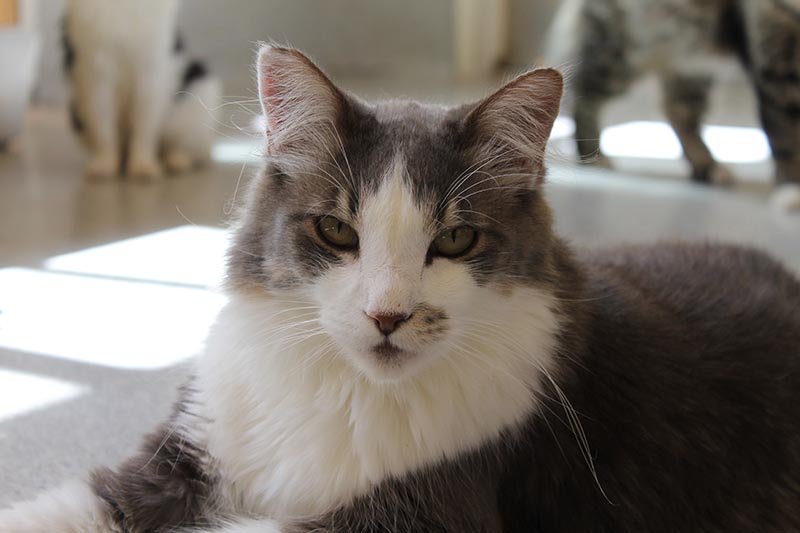 DOB: 4/6/14
DLH Grey & White Male

Meet Aurora!
Aurora is one handsome long haired boy! Aurora is independent but does enjoy being loved on when he is in the mood. While at the cattery, you can find him playing, enjoying a treat or two, and soaking up the sun in his favorite cattio!
Come say hi to Aurora today! All of our cats are spayed or neutered, microchipped, and up to date on all vaccinations.
Our two requirements for adopting a cat are:
—Must be indoors only, cannot go outside
—Declawing is NOT allowed
---
Find your latest news here at the Hemet & San Jacinto Chronicle
Search: Pet of the Week – October 17