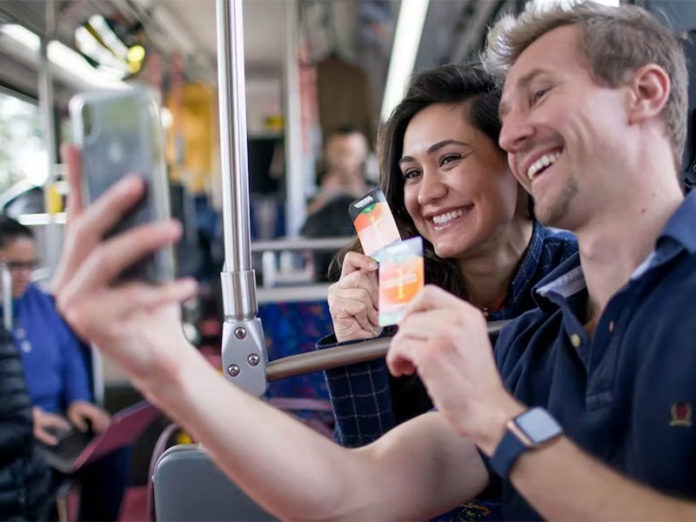 Riverside Transit Agency (RTA) | Contributed
Riverside Transit Agency (RTA) is getting its system and its customers ready for a new farebox system and mobile app, both of which will launch is January 2023.
RTA is installing Genfare Fast Fare fareboxes on all of its more than 220 fixed-route buses. The new Fast Fare fareboxes are like RTA's current fareboxes, but are capable of accepting more fare options.
The new fareboxes will link to a new mobile ticketing app called GoMobile where customers can buy passes, pay fare, plan a trip and check the next arrival time of a bus. Plus, riders can log into a personalized web portal to buy paper passes and reloadable smartcards that can be used on the new fareboxes.
RTA says it will communicate further when the GoMobile app is ready for download and reminds riders that until the new system is fully deployed, they should continue to pay for services as they currently do by using cash, paper passes and Token Transit mobile ticketing. RTA's current mobile app, Token Transit, will be phased out of its system. Riders will not be able to purchase passes on Token Transit after Nov. 30 and all Token Transit passes will expire at the end of December.
RTA says U-Pass and Go-Pass mobile passes will also transition to the GoMobile app beginning Jan. 2, 2023. When fully deployed, the fareboxes will accept all kinds of payment types, including paper passes, mobile app tickets, smartcards, tap-enabled credit and debit cards and Apple Pay and Google Pay. Cash and coin will also be accepted.
Smartcards, payments using tap-enabled credit and debit cards, and Apple Pay and Google Pay are expected to be introduced in February 2023.
Find your latest news here at the Hemet & San Jacinto Chronicle