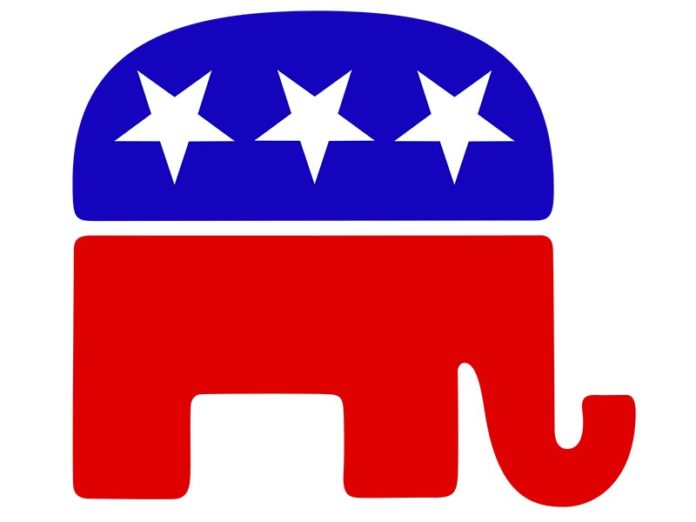 The Republican Party is launching a major new voter registration effort to bolster turnout in November and beyond, and they'll need it as the Democratic Party is increasingly becoming the party of Josef Stalin, Karl Marx, and Fidel Castro.
In a column for Town Hall, Republican National Committee Chairwoman Ronna McDaniel explained the roll-out of an expanded Vote.gop platform that is designed to "to help us expand voter access and turn out as many voters as possible."
"As the Chair of the Michigan Republican Party in 2016, I know a thing or two about close elections and every vote making a difference," she writes.
"Four years ago, it was fewer than 11,000 votes that separated President Trump from Hillary Clinton in Michigan. Without a doubt the campaign infrastructure we assembled and the resources we deployed were indispensable in helping this president become the first Republican to carry Michigan in nearly 30 years," McDaniel added.
"A strong get-out-the-vote operation was important then, and it has never been more than it is right now," she said.
No question about it, especially since Democrats and the DNC have out-fundraised the RNC and the campaign of President Donald Trump up and down the board after the GOP gained a substantial advantage over Joe Biden and Democrats earlier this year. Now, the Marxist Party has more money for congressional and Senate races than the GOP, and Biden's campaign has at least a $141 million cash advantage over Trump right now.
"With close races shaping-up around the country and early voting already underway in some states, we at the Republican National Committee are ramping up our efforts to make every voter count by ensuring every American has the information and resources they need to vote," McDaniel notes.
So — what is this new platform? She explains:
Simply stated, Vote.gop is an online portal designed to help voters access their information and make a plan to vote. There Americans can register to vote, check on their voter status, update their address, find their polling location, and take other voting actions.
As of today, that also means a version of the website entirely in Spanish.
Given the changes in how many Americans will cast their ballots this time around, our website also takes into account the increased emphasis on voting absentee in 2020. Vote.gop allows voters to have absentee ballot materials sent directly to them through the mail, with a postage-paid return envelope included to submit the ballot to the local elections office.
McDaniel noted that one survey after another has the president surging among Hispanic voters – a key bloc, along with black voters (more of whom also appear to be supporting Trump over Biden and Republicans over Democrats).
***FIGHT BACK Against Liberal Censorship. Download Our Free Trump News App***
"Our Trump Victory volunteer team has now registered over 140,000 new voters and counting this cycle. By comparison we registered 46,000 voters in all of 2016, meaning we have more than tripled our voter registrations this cycle compared to last," McDaniel notes.
"Perhaps most importantly, we are outpacing Democrats when it comes to registering new voters in the battleground states that will decide this election, including in Pennsylvania, Florida, and North Carolina," she added.
"Voters are highly motivated to turn out and cast their ballot for President Trump and Republicans up and down the ballot. This Voter Registration Day, go to Vote.gop to ensure you are registered and ready to vote."
Find your latest news here at the Hemet & San Jacinto Chronicle