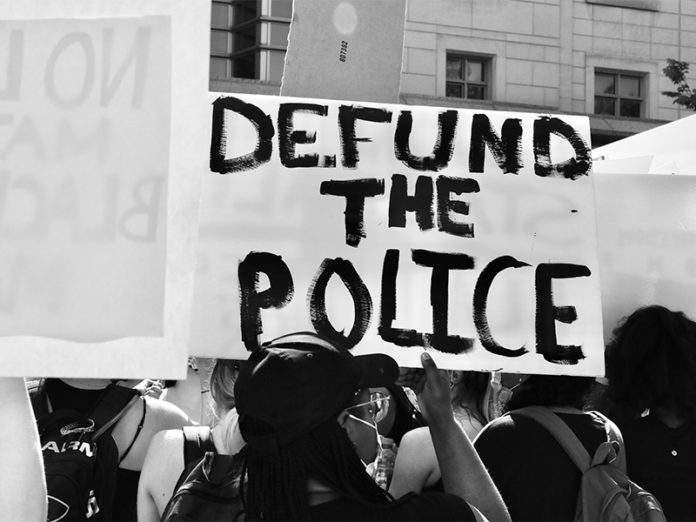 In case you haven't noticed, there is a full-bore cultural revolution underway in America, and if it succeeds, you're going to wake up one morning in a country you literally no longer recognize.
Yes, it's true that the left has been pushing the destruction of our culture for decades, but in the age of President Donald Trump, who brought a refreshing blend of overt patriotism and love for America with him to the Oval Office, the Marxists have stepped up their game. 
And like before, they are using our public schools to brainwash generations of kids to hate America while embracing an ideology – 'Black Lives Matter' – that is completely non-conducive to liberty and poison to society.
Public schools across the country have endorsed the Black Lives Matter movement and encouraged teachers, students and parents to do the same, with some schools organizing their own BLM protests, a Daily Caller News Foundation review found.
The Black Lives Matter movement has been linked to 91% of riots across the United States between May 24 and Sept. 12, according to the US Crisis Monitor, a joint project of the Armed Conflict Location & Event Data Project and the Bridging Divides Initiative at Princeton University.
Despite the close links between the Black Lives Matter movement and riots across the country, public schools have been a consistent source of support for the movement.
Entire large school districts like the Buffalo (New York) Public School System have adopted this corrosive BLM ideology, which doesn't really teach that all 'black lives' matter and instead pushes blatant Marxism (such as the destruction of the traditional family unit of father, mother, children).
The Milwaukee Public School System, meanwhile, recently held a Black Lives Matter Week of Action which included a list of demands (not 'requests' or 'objectives,' demands) that include: "Fund counselors not cops" (presumably, that one was written by someone not currently at risk of being robbed, killed, or beaten up).
"Please join Ms. Seidel and other Buckman families for a Kid's March to show support for the memory of George Floyd and Black Lives Matter. Families are encouraged to make signs and meet in front of Buckman at 3pm on Sunday, June 7th," the principal of Buckman Elementary, a Portland public school, told students in a newsletter.
Other school systems in other Democrat-run enclaves (because of course) have held similar events and are pushing BLM curriculum to their students. It's overt racism, of course, because imagine if the curriculum were focused on, say, white people being more important – more equal – than blacks.
"The Black Lives Matter movement must include all of us as we support our Black and brown students, teachers, staff and families. It is not a Black problem, but a global problem," Muncie Community Schools, an Indiana school district, states on its website.
This isn't just harmless pandering, it's obviously a coordinated propaganda campaign and one that is being willingly propagated and enabled, strangely enough, by white educators who don't see any problem with holding up one ethnic group above all others, while at the same time preaching for the destruction of our cultural mores like nuclear families.
The public schools are gone. The left owns them. If you can move your kids to a private school or form home-school teaching collectives locally, do it.
Find your latest news here at the Hemet & San Jacinto Chronicle