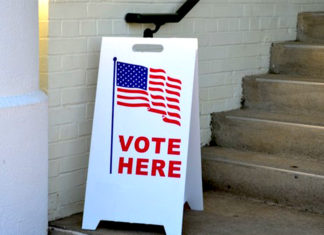 September 22, 2020 was National Voter Registration Day, and good-government groups say it's more important than ever. Millions of citizens have not yet registered. So Jonathan Mehta Stein, executive director at California Common Cause, is working to spread the word: Every vote counts.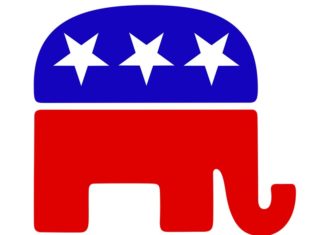 The Republican Party is launching a major new voter registration effort to bolster turnout in November and beyond, and they'll need it as the Democratic Party is increasingly becoming the party of Josef Stalin, Karl Marx, and Fidel Castro.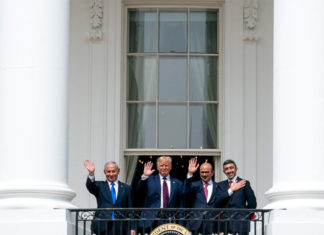 History was made this past Tuesday at the White House as leaders from Israel, the United Arab Emirates, and Bahrain met with President Trump and signed the Abraham Accords, which will normalize diplomatic relations between Israel and the two Arab nations.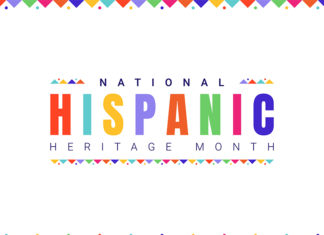 During National Hispanic Heritage Month, we celebrate the countless contributions of more than 60 million Hispanic Americans to our culture and society. Hispanic Americans are the largest minority group in the United States today, and generations of Hispanic Americans have consistently helped make our country strong and prosperous.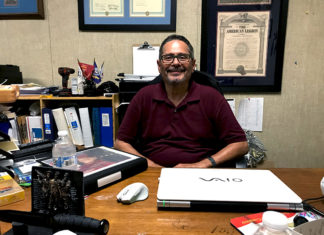 I interviewed Joe Males, Commander of the American Legion Post 53 in his Hemet offices on one of our city's hot and humid days. While I was sweltering, Joe seemed as calm and cool as a cucumber. I would know why. He is very organized and seems to know the meaning and intent of every word spoken. From my viewpoint, he is a very organized and determined person.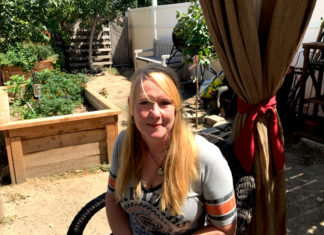 Whatever Karlee may be accused of, she is no dumb blonde. She is a female David taking on political Goliaths and her determination is more powerful than any sling-shot ever invented. At her home, she has one of the most green of green gardens you will ever see. I recently sat with her in a bower for this interview.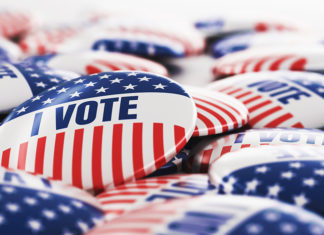 We have a national election taking place on Tuesday, November 3, 2020. We also have a local election along with numerous state propositions. Decisions, decisions. Defining what is being offered might help in making a choice you can live with. We are not fighting anyone; we are electing someone who will hopefully give us what we want.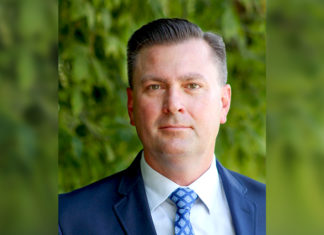 Andrew Kotyuk, currently serving his third term as mayor of San Jacinto, has set his out to reach higher office. He is the Republican candidate for the 42nd Assembly District seat currently held by Chad Mayes, former Republican now declaring himself an independent. I recently did a Q & A with Kotyuk in his Hemet business office.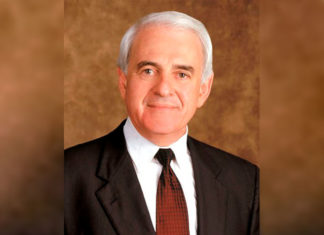 "Phony Kamala and Slow Joe." That was President Trump giving nicknames to the opposition after Joe Biden picked Kamala Harris to share the Democratic ticket with him. Of course, Trump threw in "extraordinarily nasty," but he always describes those who oppose him as "extraordinarily nasty."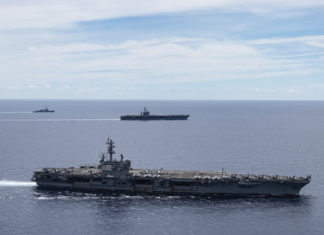 The Trump administration said Wednesday it is imposing sanctions on Chinese officials responsible for Beijing's military build-up in the South China Sea. The move is the latest salvo in the U.S. pressure campaign against China that has picked up steam ahead of November's presidential election over a variety of contentious issues.