On September 18, 2020, at 5:05 PM, Moreno Valley Station deputies were dispatched to the 13000 block of Courage St. in the city of Moreno Valley regarding a robbery.  The victim stated a male adult put a handgun to his head and forcefully removed property from his person and vehicle.  After the victim complied with the suspect, the suspect fired two shots at the victim and his vehicle and fled the area in a light green BMW.  Deputies canvassed the area but did not locate the suspect or suspect vehicle.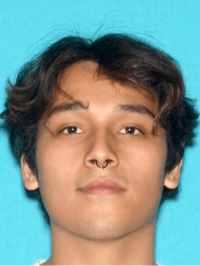 Members of the Moreno Valley Station Robbery Burglary Suppression Team (RBST) immediately began working the case and collecting items of evidentiary value.  Through the assistance of the public and the Moreno Valley Citywide Camera System, the suspect was identified as Roberto Zamora (20) from the city of Moreno Valley.  On September 22, 2020, RBST members located Zamora and arrested him without incident.  The weapon used during the commission of the crime, as well as, items belonging to the victim were located in Zamora's possession.  
Zamora was later booked at the Robert Presley Detention Center.  Anyone with information regarding this incident is encouraged to contact Moreno Valley Station Investigator Joshua Patterson at 951-486-6700.
For media inquiries regarding this incident please contact the Media Information Bureau.
Find your latest news here at the Hemet & San Jacinto Chronicle