Since beginning her permanent full-time teaching position at the Soboba Tribal Preschool in February, Julissa Garcia has learned a lot. When the school was closed in mid-March to comply with recommendations by health officials to stem the spread of the coronavirus pandemic, everyday operations had to be revamped very quickly. "I'm actually still very motivated to do my best at servicing the children during such a strange time for everyone," said Garcia, 22. "I always have the students' best interests and well-being in mind. I'd say the most challenging aspects are what keep me motivated.
Simply trying to adjust while still trying to be a quality teacher pushes me to attempt to do better for the children's benefit." Instead of being thrown by such an unorthodox teaching situation, Garcia and others at the school have gotten very creative. "One particular highlight was Soboba Spirit Week while quarantined," she said. "Each dress-up day was dedicated to the various people in our communities who are affected by COVID-19.
This week sparked the trend of using social media as a platform to keep in contact with our students and their families. Teachers and parents shared pictures showing off their school spirit from the safety of their homes. It was a fun way to let them know we are still here for them and to bring some light to the current situation." Garcia's job at the preschool was a result of her involvement in the Tribal Member Employment Development Training Program, which she was accepted to in 2019. She had worked several different positions in various departments during the past year, but most recently had been an intern at the preschool.
She has been interested in a position such as this since high school when she participated in Soboba TANF's WE Lead summer job program and was given the opportunity to work at the preschool. She enjoyed it so much she took a CTE Child Development course at school and more classes at college where she majored in Child and Family Development. "This introduced a more in-depth study of early childhood development and working with others," said Garcia, who lives in San Jacinto. "Even with my past experiences in the field, I have gained so much more knowledge since working at the preschool as part of the Tribal Member Employment Development Training Program." She signed up for the program to get a more hands-on experience where she could apply her education.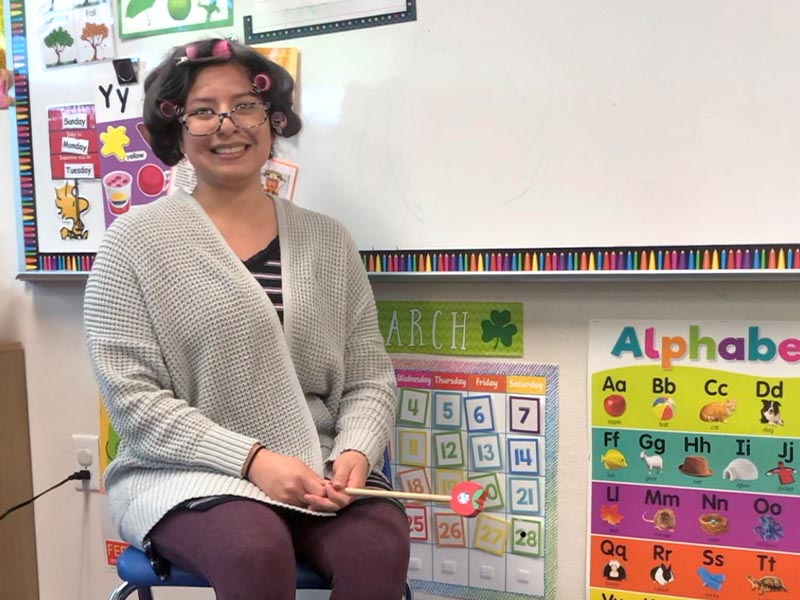 But she also welcomed the challenge of working in other departments and learning new skills. "The program primarily demonstrated what a real-life job hiring process is like, including all of the steps it takes before actually starting a new job position. Being given the opportunity to meet others with the same desire to work for our tribe was a major blessing," Garcia said. "I believe the program's different job placements from time to time throughout my year prepared me in adapting to different work environments and responsibilities, getting me out of my comfort zone, and encouraging a positive work ethic no matter where I am.
Because of this, I feel I was able to succeed so highly at the preschool." She enjoys assisting any and all staff, students and families she interacts with daily. Before the school was closed due to the coronavirus pandemic and distance learning was implemented, Garcia would help with serving children meals, supervising and encouraging play on the playground and indoors, instructing students while doing work and providing a rich learning environment for young children. There are some behind-the-scenes tasks like cleaning, prepping activities and/or events, and filing that she also took part in on a regular basis. Her new normal, along with others at the preschool, consists of social media interaction with the students.
"Julissa has been a lot of fun making videos and activities for the students," said preschool director, Dianne King. "One of our first Facebook Spirit Days was to honor the elders who may be struggling during this time. Julissa dressed up as an elder and made a video of circle time as Mrs. Doubtfire. She is such a team player." All the teachers have been working on their own circle time videos, dance and movement videos, and activity demonstrations to keep the children engaged and as close to their classrooms as much as possible. And a Facebook page keeps them all connected via social media.
"I've personally enjoyed the responsibility of making stay-at-home activities that relate to each week's homework packet theme," Garcia said. "It's always nice to see what their families post or respond to our posts with; sometimes it's pictures or a simple comment, whatever is comfortable. Regardless, no efforts go unnoticed and are all extremely appreciated by our staff," Garcia said. "We truly do miss our students!" Preschoolers have been able to compete for prizes as an incentive to participate in Facebook activities. It's also a way for them to see their friends, even if it is just in photos.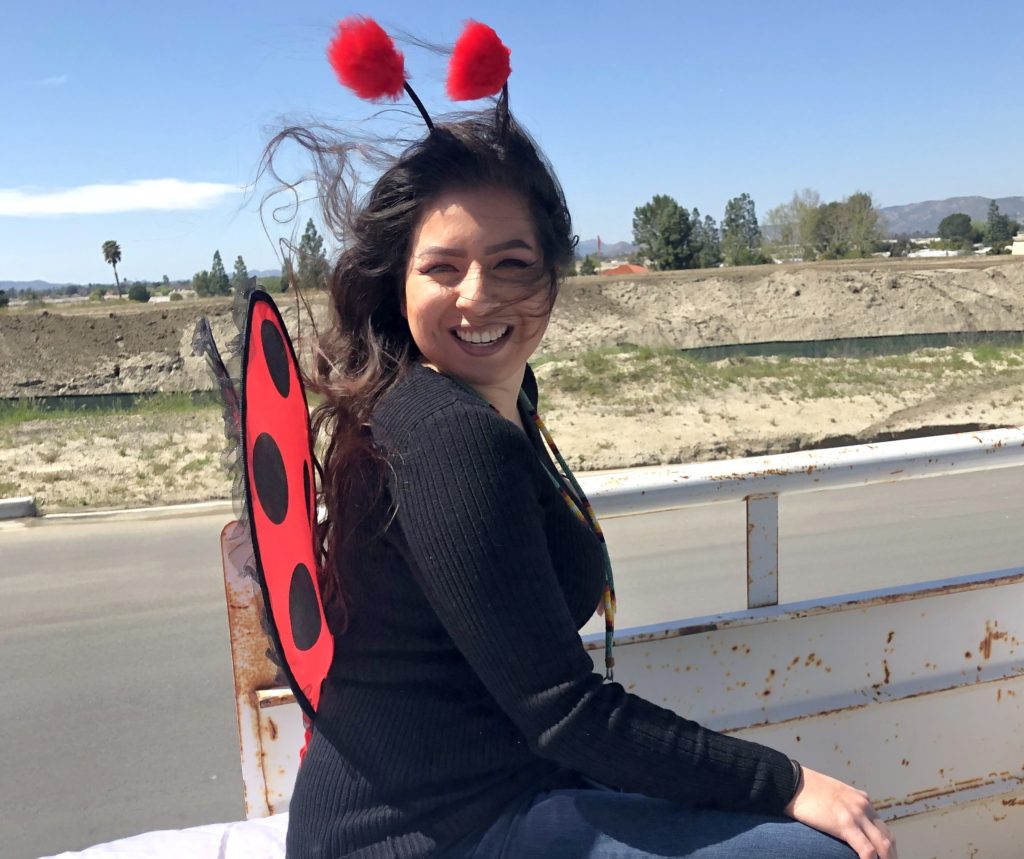 "Watching the young children in our tribal community grow and succeed every single day has to be the most rewarding part of my job," Garcia said. "It's the little things that happen daily, to the bigger accomplishments we see from the beginning to end of the school year that I enjoy being a part of. Even the thought of being someone or something positive in their early childhood days, where they can explore and be themselves, while feeling supported and nurtured all at once gives me joy." The Tribal Member Employment Development Training Program's objective is to serve Soboba Tribal Members by offering job training and educational experience. It can be effective in helping tribal members enter or return to the work force.
Those with little or no work experience, or other barriers to employment, are targeted by the development program. A recent teacher parade through the streets of the Soboba Reservation was a treat for participants as well as families whose children attend the preschool. "All of the teachers dressed up for the start of Spring and came together to spread love and cheer throughout our tribal community while continuing to practice social distancing," Garcia said.
"It was definitely a time I enjoyed wholeheartedly; worth cherishing forever. I will never forget the joy expressed on the children's and their families' faces, including the wholesomeness I felt witnessing it all." She said the biggest challenge since the closure has been trying to build and maintain the same connection with students while they are gone.
"We can't expect our students to log on to a virtual classroom nearly every day like we can with grade school students, so there are certainly barriers we face trying to keep young children excited and motivated to learn," Garcia said. "Part of this challenge is considering that not everyone has access to materials we have available in the classroom so trying to think outside of the norm to provide the same quality crafts and activities to be done at home gets tough.
For the most part, we are sending everything they need to complete activities or crafts home with them to enjoy."
Find your latest news here at the Hemet & San Jacinto Chronicle
Search: Soboba Preschool Teacher