(Busy as Ever)
While March 14th was the last day the Hemet Public Library opened its doors to the public, it continues to check out books and films every day. In fact, in March alone, 13,345 books and DVD's were checked out by patrons using the Kiosk located just outside the library entrance. A Kiosk is a structure in a public area used for providing information such as books, DVD's. etc., often incorporating an interactive display screen or screens.
Remote kiosks present libraries with a unique opportunity to meet patrons where they are and offer automated services to community members in the places they visit the most. Services can include checking out pre-stocked books, delivery of individually requested books, and book returns. With people being told to remain isolated from each other and keep their distance even from relatives, books seem to be an important tool to relieve the stress of isolation.
Reading works of art helps process and cope with life's challenges and has been used normally for decades. In 1916, the first recorded use of what became known as "book therapy" appeared in an article from "The Atlantic" titled "A Literary Clinic". The article claimed that reading is a kind of therapy that can help people cope as a society that is collectively bothered by feelings of anxiety about growing diagnoses and death tolls, economic uncertainty and community lockdowns.
The Hemet Public Library Staff has been very busy processing books and films in an extremely safe way. When an item is returned to the library, it is dropped into the slot by the patron and picked up by a librarian wearing gloves. The items are placed in a bin which is labeled with the date. After three days in quarantine each book is removed from the bin and returned to the shelves.
But the books are not necessarily returned to the Kiosk. The public is constantly asking the library for different books and movies. Several times a day Library staff search the shelves for the requested items. Once the items have been located, staff put them in the Kiosk for the patron to pick up. The public is then notified that the requested books or movies are available. This is done by either a letter or phone call. The Hemet Public Library's 24/7 Kiosk holds upwards of 750 movies and books.
In addition to the Kiosk, the Hemet Public Library offers four different options for e-resources. E-resources include electronic books, downloadable audio books and videos and music that can be streamed online. The four programs the library has to offer are Hoopla, RB Digital, Cloud Digital Library and Enki. You can use all four programs from your computer, phone or tablet. If you use your phone or tablet you will need to download the apps for RB Digital, Hoopla and Cloud Digital Library from your app store.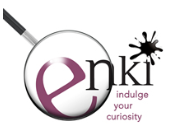 The first time you sign into any of the programs you will be asked to provide your Hemet Public Library card number and pin. Enki is provided to the Hemet Public Library in collaboration with the California State Library. Enki offers 70,000 items which include graphic novels, nonfiction and fiction titles. Enki does not require a specific app to use, simply click on the link from the library's online catalog, provide your Hemet library card number and pin and enjoy!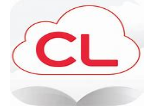 Cloud Digital Library is put out by Bibliotheca library services. Cloud Digital Library does require the download of their app for phone or tablet use. Once you download the app you will need to go into the app, choose your location and enter your Hemet Public Library Card number and pin. The Hemet Public Library has purchased many titles as well as having access to several other Southern California library collections through this library service. Cloud Digital Library offers users e-audio books to listen to as well as e-books to read online.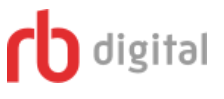 RB Digital offers a variety of popular audiobooks and magazines. Patrons can login to RB Digital with a username and password created during sign up. Digital magazines offer both back issues and some current issues. So, if you're looking for something to read, crafting ideas or a new recipe to try, RB Digital has a magazine that can help!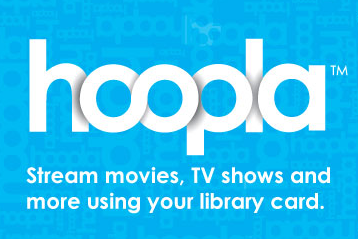 The final program is Hoopla Digital. Hoopla allows 6 checkouts a month per card holder. However, with the stay at home order in effect Hoopla has allowed us to increase your monthly checkout to 12 per month! Hoopla is also offering over 1,000 titles for free that will not count towards your monthly allotment. Hoopla does have an app for phone and tablet use. When you sign up for Hoopla you will be asked for your email address and a password. You will have the option to save your login information to your app, so you won't have to remember another password. Hoopla offers users a variety of formats. Hoopla has e-books, e-audio books, music, television shows and movies all available through the Hoopla app or website.
You can see more information about each program on the library's online catalog page at www.hemetpubliclibrary.net.
In order to use the kiosk or any of these e-resources you will need a Hemet Public Library card. If you don't have a library card you can still get one from home. To get a library card visit the library's online catalog at: www.hemetpubliclibrary.net click on the button at the top left that says Register Online. Fill out the form and library staff will mail you your library card. If you want your card information faster, provide your email address and library staff will email you your card information. For updates on what's happening at the library visit our website at: www.hemetca.gov/library
The Hemet Public Library and the City of Hemet are still very busy serving the community during this time of uncertainty. We are working to provide you with the best service we can.
– Letitia Bowles
Find your latest news here at the Hemet & San Jacinto Chronicle
Search: Busy as Ever