Soboba Band of Luiseño Indians | Contributed
Soboba Parks and Recreation presented its Summer Program for Tribal and community youth aged 6-11 and more than 50 signed up for the popular program. The five-week program from June 12 through July 17 offered a variety of activities to keep them engaged from 10 a.m. to 2 p.m. Monday through Thursday.
Participants were treated to pool days, arts and crafts projects and lunch, as well as a few off-site field trips. As part of the introduction to the program, all were asked to paint rocks with positive messages and colorful designs that could be used to decorate the pathway leading to the Soboba Sports Complex. With words such as "You're Unique," "Have a Nice Day" and "Protect Your Spirit," they are sure to bring a smile to the faces of all visitors.
Several of the days were spent with various Soboba entities for the youths to learn about what they do to support the Tribe and the reservation. Team Members at the Soboba Tribal Environmental Department, the Cultural Resource department, Soboba Fire and the Department of Public Safety shared a lot of useful information that elicited many questions from the youngsters. After each visit, they returned to the Sports Complex to write personalized thank you letters to those that took time out of their busy schedules to spend the day with them.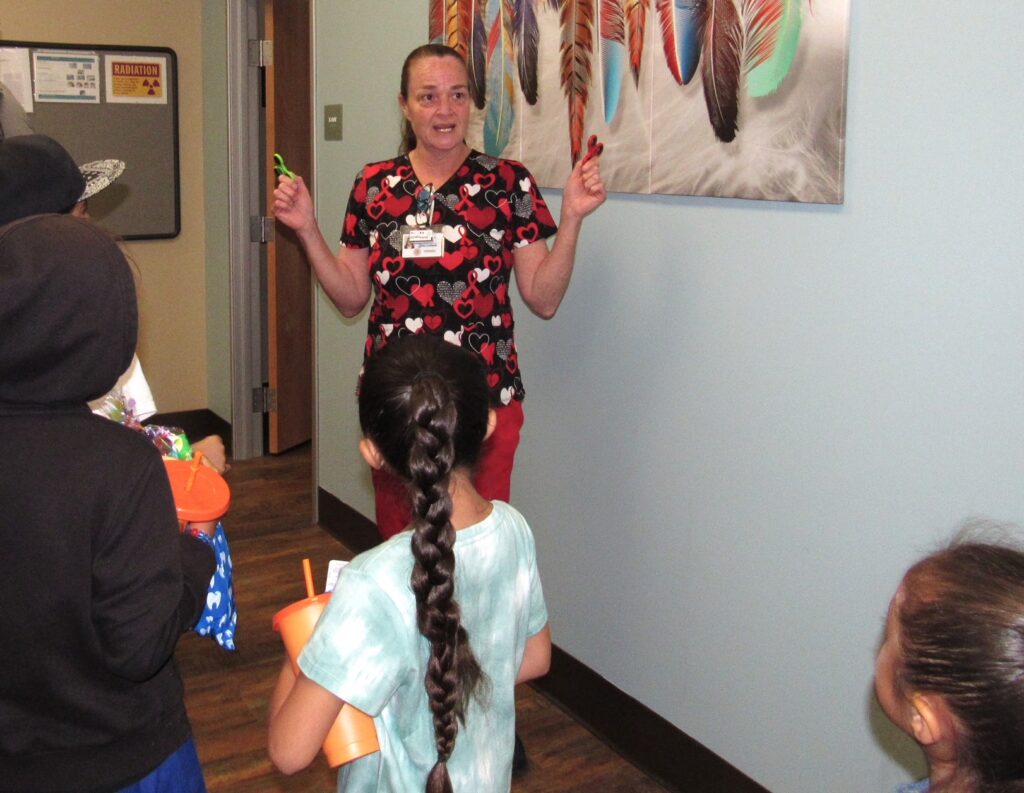 Soboba Parks and Recreation Activities Director Jennifer Garcia, who has worked there for 11 years, said that for the most part the Sports Complex staff come up with the activities planned for the Summer Program each year. "We always change it up and ask which departments are willing to host a day for the kids," she said.
Garcia, Sports Complex staff and four Recreational Aides who were working as part of this year's Soboba Tribal TANF WE LEAD summer youth internship program accompanied the youths for a short bus ride to the newly constructed Soboba Indian Health Clinic that has opened near the Soboba Fire Station. Divided into smaller groups, the children received a tour of the facility to show how it serves Tribal members with all the different departments it offers.
Akwaalimay Resvaloso, Luisa and Shawna Rivera and Ashlyn Russell were among the 21 youths who participated in the Work Experience through Leadership, Education, Acquirement and Desire (WE LEAD) program that is overseen by Soboba Tribal TANF and open to all eligible Native American youth aged 14-21 who are interested in developing job and leadership skills and exploring various career options.
One of several Riverside-San Bernardino County Indian Health Inc. clinics, the Soboba Indian Health Clinic's team is dedicated to providing the experience of its primary care and behavioral health clinicians who work together for all patients. During medical, dental or optical visits, Integrated Care Clinicians offer quick interventions and follow-up to help patients with stress management tools, internal and community referrals, behavioral health concerns, substance use concerns, medical plan adherence support, internal and community resources, suicide assessment/intervention and much more.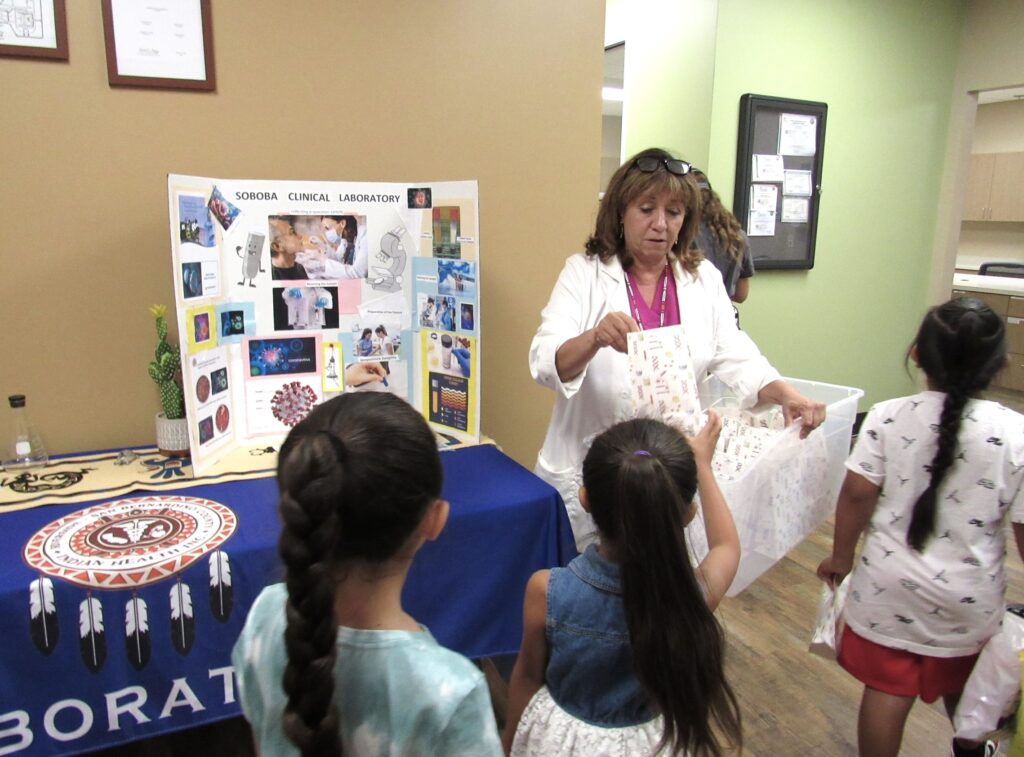 As the young visitors made their way through each area, they were welcomed by personnel who described what their department does and handed out some great goodie bags with fun and useful items. Public Health Nurse Michelle DeLeon and Community Health Representative Margarita Salgado explained that as part of the Outreach team they transport patients to and from appointments and make home visits when needed. Youths could choose from various storybooks and other takeaways that were offered at their station.
Viola Sandoval is one of four centralized operators who takes incoming calls for all the clinics. She said the operators' number one priority is the patient and helping them out in any way they can to get them connected to needed resources.
After working for RSBCIHI for the past 20 years, she said callers will ask for her by name. "They want that live person there, especially our elders," Sandoval said. "We're their first contact; we're not just routers."
She felt having the young people visit was important because they will be running the clinic someday. "The administration is running this place so well – it's an awesome place to work," she added.
Radiology Supervisor Nicole Jennings interacted with each group and gave fidget spinners and other "prizes" to those that correctly answered questions about radiation, noting that they were all inquisitive no matter their age. She has worked for the clinic for the past 18 years and said everything was moved to the new location from the clinic that was located on Donna Way in San Jacinto for many years. "We already had state-of-the-art equipment," she said.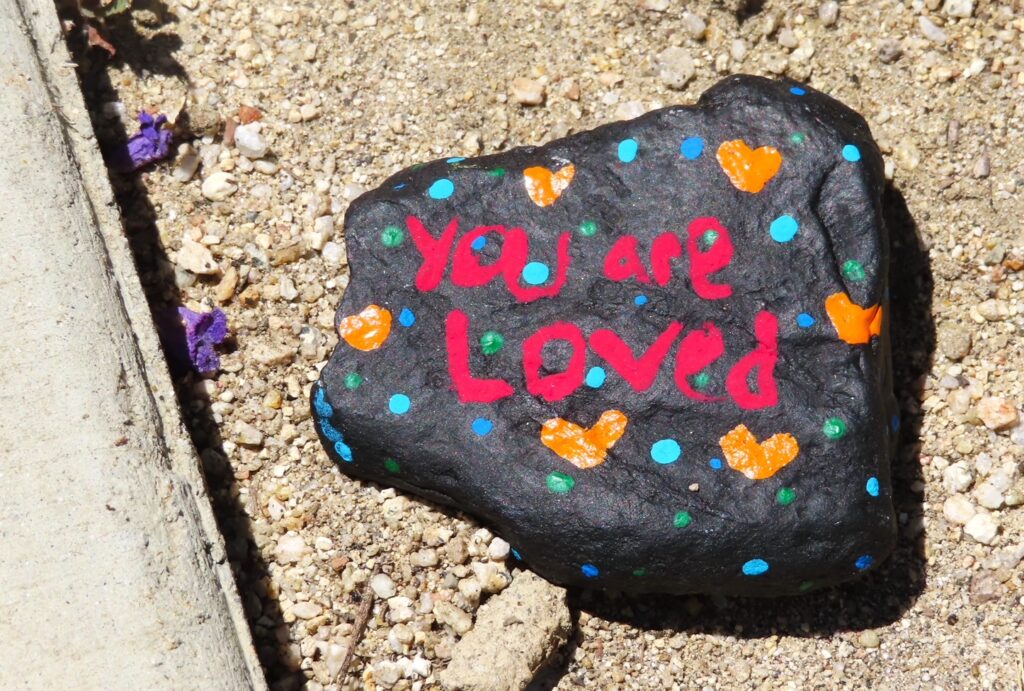 Many of the young visitors had already been to the new clinic for an appointment or with a family member but were surprised at all the different services it offered. Noyaaykit Silvas enjoyed visiting the dental offices where she got to see one of her friends. Several were surprised at how much larger it is than the previous clinic.
After returning to the Sports Complex, thank you notes were written and some of the children drew pictures of their favorite part of the visit. One said, "Thank you for having us at the clinic. I really liked the gifts you gave us. Thank you."
A trip to Bowlero in Hemet after the July 4 holiday break and an end-of-program visit to Sea World added to a fun-filled and exciting Summer Program experience for everyone involved.
Find your latest news here at the Hemet & San Jacinto Chronicle