Soboba Band of Luiseño Indians | Contributed
As a Soboba Cultural Garden Specialist, Eloyd Rodriguez has enjoyed sharing its harvests with his Tribal community but also likes to distribute information about planting, growing, and maintaining a variety of crops. Since the formal establishment of the Soboba Cultural Garden in 2018, he has been working closely with members of the UCCE Master Gardener Program, exchanging ideas and collaborating on different projects to learn from one another.
"There is a lot of trial and error in the Soboba garden," Rodriguez said. Working with UCCE Master Gardener Thurman Howard and others over the years and sharing information, he said the connection was there and felt it was advantageous for Soboba to get involved with the program to gather even more knowledge that would ensure continued success.
After learning more about the UCCE program through this relationship to get the Soboba Cultural Garden to optimum condition, Rodriguez became interested in pursuing his certification to become a UC Master Gardener himself. His current role as the Soboba Cultural Garden Specialist enabled him to pursue endeavors such as the certification process, which took him a little less than a year to complete.
"I have been taking classes here and there since working with the garden and was able to get my heavy equipment operating license," he said. "I have been taking whatever classes that I come across, always trying to learn more about what we didn't know and refreshing what we already do know."
Some of the topics included in the mandatory training classes covered irrigation, weed science, plant propagation, invasive plants, plant pathology and pollinators.
"There are a lot of classes offered and 100 volunteer hours required, which is broken down into different approved community service activities such as speaking engagements, etc.," Rodriguez said. "There are different venues for participation as well, and you can be involved around your schedule, so this was very helpful."
He was especially excited that the Botanical Garden at UCR was on the list of volunteer work that counted towards his certification. "I always found it very interesting, so I was excited to finally get there to see it in person and work on the gardens there," he said.
University of California Master Gardeners are trained volunteers from all walks of life who share objective research-based knowledge on all aspects of home horticulture with county residents after receiving 50 hours of training from University of California academics and external practitioners. Master Gardeners share this knowledge primarily by conducting workshops and demonstrations; disseminating gardening literature at public service events; addressing inquiries received through garden phone and email hotlines; identifying pest problems at plant clinics; and contributing to the UC blogs and newsletter.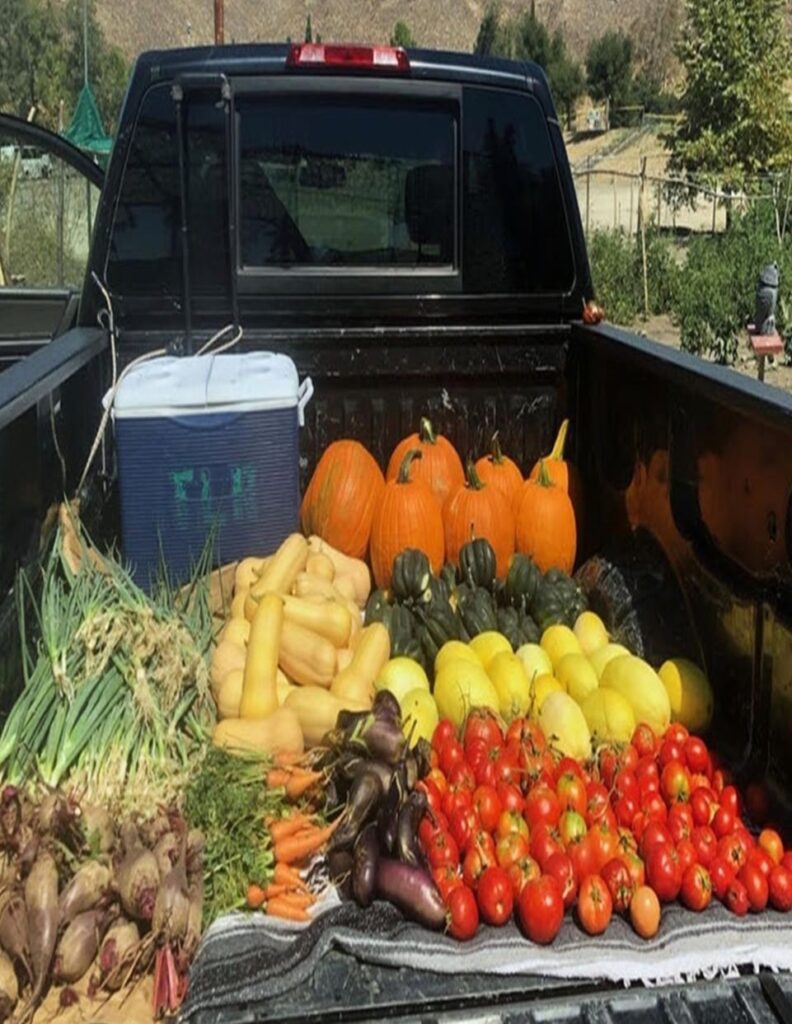 The program's main priorities are Sustainable Landscapes that conserve water, recycle greenwaste, nurture soil, use integrated pest management principles stressing prevention to ward off pests and weeds, are energy-efficient, and attract appropriate wildlife; Food Production (backyard, community, and school gardens grown pesticide-free); and Healthy Communities that connect our growing urban population with natural environments that promote physical, mental and emotional well-being.
The Soboba partnership also benefited the UC Master Gardener Program of Riverside County. They recently won first place in the 2023 UC Master Gardener Search for Excellence competition. Their work within the Soboba Cultural Garden stood out as an extraordinary testament to the power of gardening. The Search for Excellence competition takes place every three years and allows UC Master Gardeners to showcase their projects for a chance to win recognition and a cash prize. After careful consideration by the judges, three winners were selected with Riverside County taking the top prize of $1,500.
SFE judges were wowed by the wonderful story behind the project and congratulated the program on a well-deserved recognition.
The goal of the Soboba Cultural Garden is "To develop a cultivation system that is grounded in traditional Tribal knowledge and connection to the land, while promoting food sovereignty and providing accessibility to health and wellness for its members." Not only was the goal to cultivate food for distribution within the Tribal community but also to provide a location for Native Plant education. The Tribe has been gardening for countless generations in this area but needed some assistance with soil preparation and other logistics required to yield a large crop. To help the garden reach its full potential, the UC Master Gardener team joined in on the project. Jessica Valdez, a Tribal Archaeologist and Cultural Resource Specialist, and Rodriguez became two key components, along with the MG team, in the project. While being mindful that they were guests on the Soboba Indian Reservation, the MG team got to work.
They conducted weekly visits to the garden and kept journals to record progress and make seasonal planting goals. To meet the Tribe's goals, the team had to first revitalize the garden's soil. During this process, the Master Gardeners provided the Soboba Cultural Department hands-on examples and knowledge of standard practices, as they implemented different healthy soil techniques such as soil tests, compost, manure and vermiculture. The next step was updating the water system to not only save water but also to increase hydro percolation, though utilization of an irrigation tape system.
As the Tribe had requested, the MG team emphasized sustainable and organic gardening practices that would benefit the garden in the present and future.
The results of the hard work at the Soboba Cultural Garden are astounding. Crop yield has increased almost three times since plan implementation, and more than one ton of produce is generated every year. This produce is distributed to the community and included in lunches at the Soboba Tribal Preschool. The increase in crop yield is a direct result of the fresh soil in the garden where nitrogen, potassium and phosphate have all increased. The garden has decreased its water usage by more than 56% due to the new irrigation system. More importantly, as was the goal of the Tribe, the garden is currently 100% organic. Joe Ontiveros, Soboba's Tribal Historic Preservation Officer, stated that "the technical assistance and guidance [Master Gardeners] give is the best" when asked about the impact of the team. The MG team also learned much from the Soboba Cultural Resource Department.
Rodriguez said having this certification opens a lot of doors within the gardening community and provides opportunities for him to bring his unique perspective to the program as the first Soboba Tribal member to become a UC Master Gardener volunteer in Riverside County.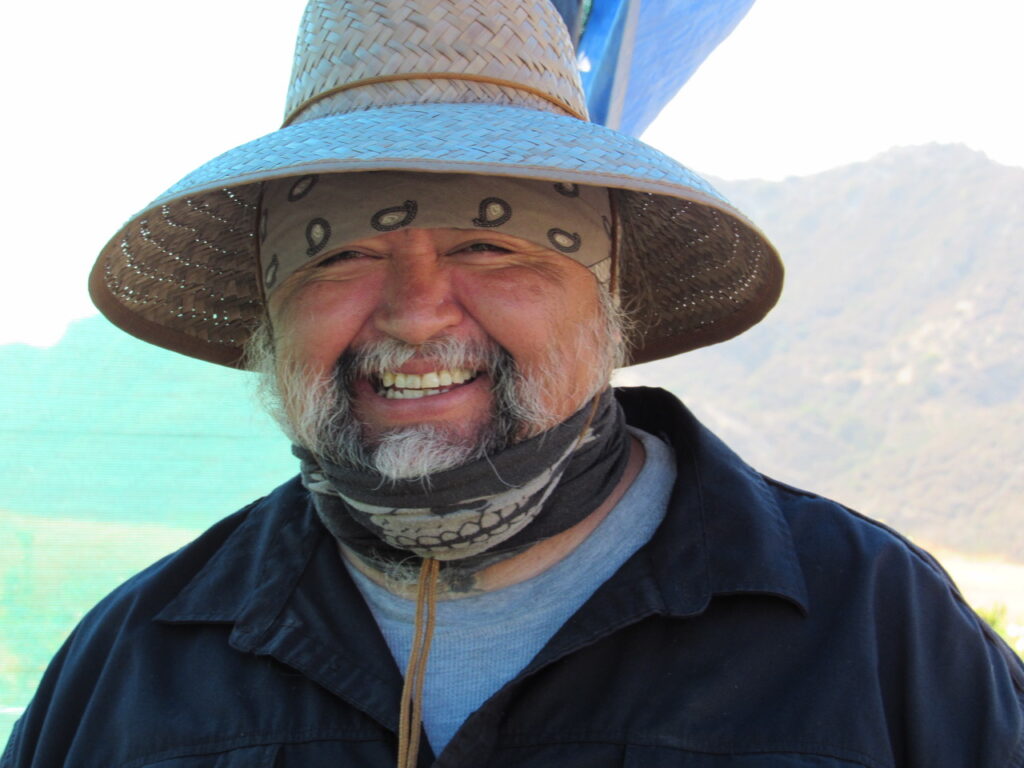 "I want to see and help bring continued success to the Program and to the gardening community as a whole," Rodriguez said. "This membership also provides me with access to more information that can be used to bring home to our garden."
Although the certification needs to be renewed annually by completing 100 hours of volunteer work the first year and 50 hours in subsequent years, Rodriguez said that will be easy to accomplish since the program offers a wide variety of pertinent seminars, workshops, and more opportunities, depending on the season.
Rodriguez said being affiliated with the Master Gardener program will benefit the Soboba community. "This feels like a win-win," he said. "We are working toward the same goals and working toward something bigger. It is a blessing to be a part of it."
He likes being outdoors and working with the Cultural Resource Department. "But what I like most about my job is the fact it gives back. You put into it, and it gives back to us," he said. "I like anything nature related so when I'm up here, I enjoy the peacefulness and the sense of pride I feel. It is really teamwork that makes this possible. None of it would have ever happened without the wide variety of teamwork that pulled together to make it happen."
Rodriguez said he wants to also let people know that higher education is available for everyone and that it's never too late to learn and do more, especially if it's something you are passionate about.
Many Tribal members have since been inspired to start home gardens of their own. The impact of this project is sure to inspire countless generations of not only Soboba Tribal members but the greater gardening community.
"The nutritional food value can't be overlooked – this type of fresh food helps myself and others with health issues; prevention all starts right here," Rodriguez said. "It all goes back to food sovereignty and the Tribe supporting that. Everyone cares about Mother Earth because she's taking care of us with everything we need to survive."
For those interested in becoming a UC Master Gardener, applications are due by Sept. 1. Applicants who apply by Aug. 25 will be notified on or before Aug. 31. Applicants who apply after Aug. 25 but before the Sept. 1 deadline will be notified by Sept. 7. For questions, please email the counties' Master Gardener helpline at [email protected].
Find your latest news here at the Hemet & San Jacinto Chronicle