Soboba Band of Luiseño Indians | Contributed
Jimmie Nunez Jr. always dreamed of being a professional boxer but didn't pursue it until he was 26 years old. Now 28, he has seven professional fights under his belt and has more to come.
"I always wanted to fight professionally and felt I was running out of time because as you know life is over in the blink of an eye," he said. "I didn't want to get old and say to myself 'you never even tried' so here I am."
Currently fighting in two weight classes, Nunez boxes as a super lightweight (140 pounds) and a welterweight (147 pounds). He is known in the sport as "El Chingon" which is slang for a tough, intimidating person.
The Soboba Tribal member was raised in the San Jacinto Valley but currently lives in Temecula to be near the House of Pain Boxing Club, Southern California where he trains. Nunez joined the club in January of 2021 because he was tired of the life he was living and wanted to chase his childhood dream of fighting professionally.
He said things didn't get bad until he was a teenager and started to smoke and drink a bit. "It picked up as I got older to where I became an addict and smoked and drank nearly every day," Nunez said. "I was getting involved in things I shouldn't have, but I made it through alive. I used to be addicted to other things but it's my health that I am addicted to now."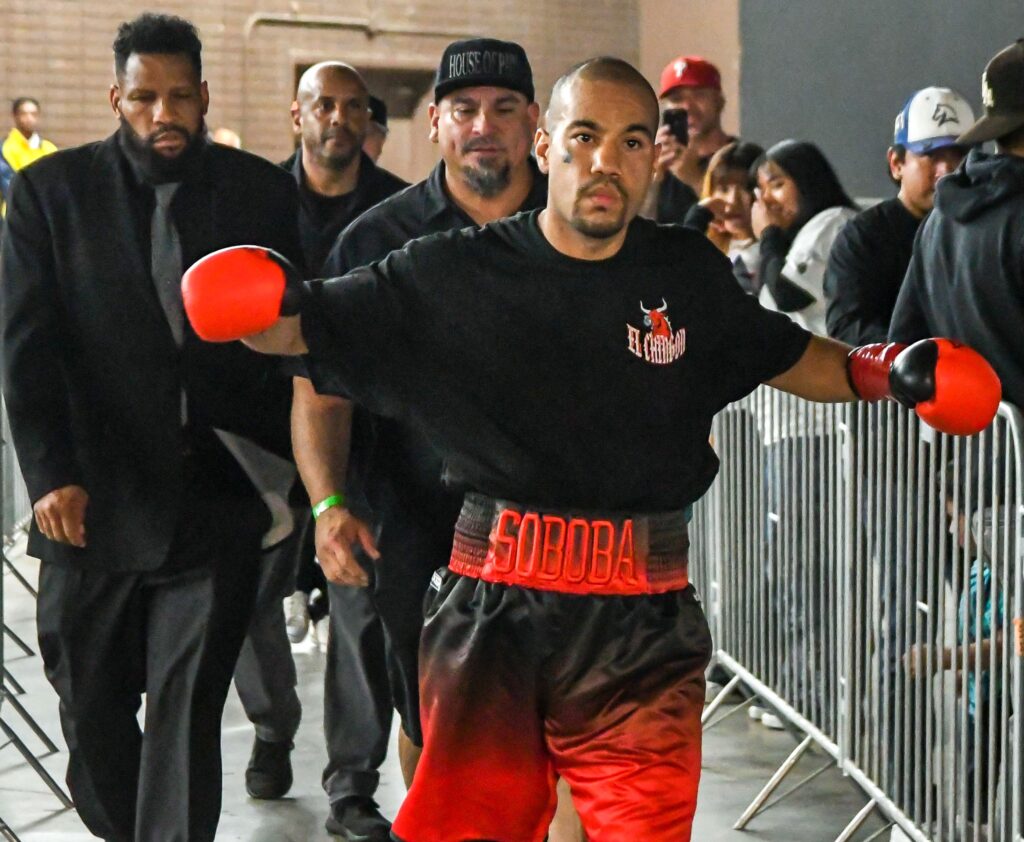 He learned about Dave and Mary Trujillo's House of Pain through a referral from a fitness gym Nunez also utilizes, Metroflex Gym in Murrieta. "One day I was hitting the heavy bags they have there, and 'Big Mike' came and asked if I wanted him to hold mitts for me and long story short, he referred me to Dave," he said. "Dave has been here for me since the beginning, but I learn from everybody that I can because everybody has different ways of thinking and different ways of doing things; it's the same in boxing, everybody has different styles and not one person punches the same."
Dave Trujillo is a physical fitness trainer who has trained in the bodybuilding industry for more than 20 years. He has coached multiple boxers and MMA fighters with combat skills off and on for the same amount of time.
Nunez said the most important lesson he is still learning is to be patient. "I'm having a hard time transitioning from the street mentality of constantly attacking," he said. "This is a sport, and you can't be overly aggressive or you'll end up paying for it with your consciousness."
Trujillo said, "Jimmie is like a fireman who will run directly into the fire, which has overwhelmed most of his opponents that can't handle his type of pressure. We have been working on settling him down and box more and it is coming with time."
Nunez said that from the time he wakes up until he goes to bed, it is all about boxing. "My life revolves around boxing," he said. "It's literally the hardest thing I've had to do in my life. I work out three times a day whether I feel like it or not. I have to do everything necessary to come home safe. It's not guaranteed you will come out of the ring the same way you went in or even come home at all. Train as though your life depends on it, because it does."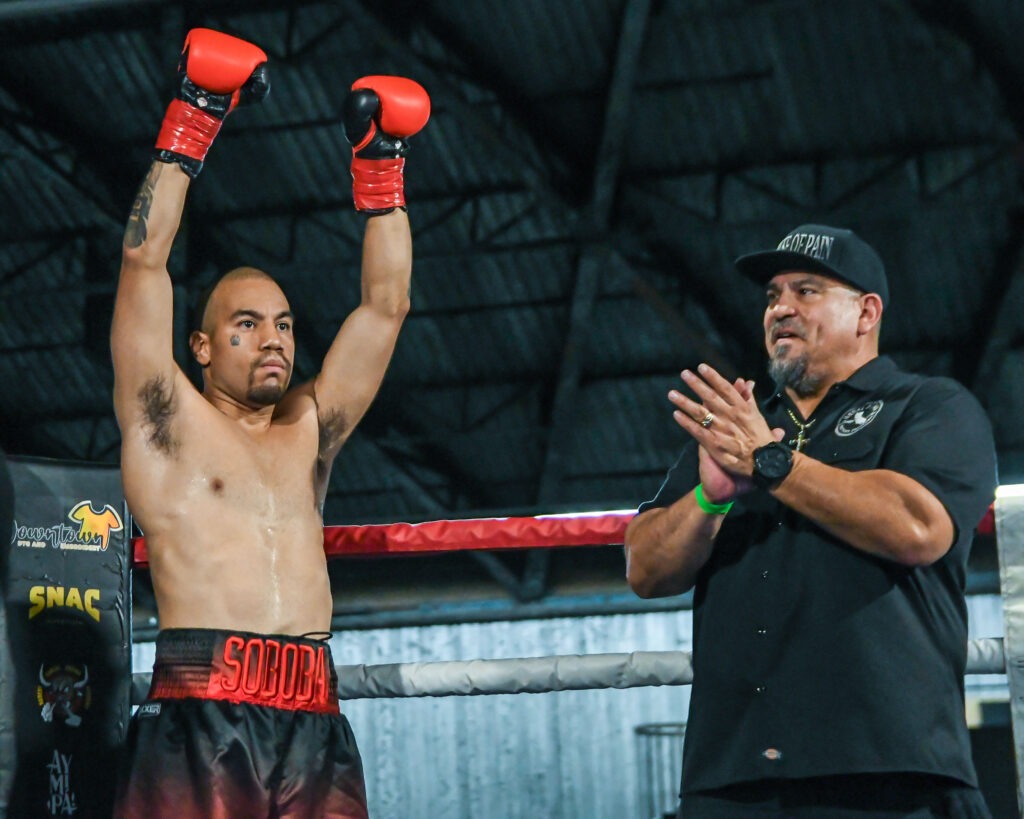 He said his ultimate goal is not necessarily in the sport but rather to make sure his family, including daughter Mila, are well taken care of. "They're what keep me going," Nunez said.
The dedicated boxer turned pro on May 28, 2022, and Trujillo said his debut was amazing. It took place in Nuevo Vallarta Mexico at a five-star resort under House of Pain's partner/promoter Cesar Garcia's Grito de Guerra Boxing. Nunez won by TKO in the first round against Javier Zavala.
Trujillo said he keeps all his boxers busy and is with them every step of the way, like a father is to his children. "I drive them to all their sparring sessions and make sure they get the highest quality of sparring at least two times per week," he said. "Our team spars at the best gyms like Knockouts Boxing in LA with coach Manny Robles and multiple champions, in Indio with Joel Diaz with years of multiple champions, Robert Garcia's gym with his brother three-division champ Mikey Garcia and multiple champions and Henry Ramirez whose stable is always full of champions. After sparring, I treat them to lunch as often as I can where we continue to fellowship as a team or one-on-one. I am always involved with them, keeping up the boxers' and team's spirit."
Nunez said, "the highlight of my career so far is my recent fight at Pechanga because it was the closest I've fought to home and in front of all my people; it was more than what I dreamed of as a kid."
On June 2, at Pechanga Resort & Casino, MarvNation Promotions in association with Ringside Ticket Inc., presented a special night of professional boxing, entitled "An Evening of Fights with Sugar Ray Leonard and Tommy Hearns" to a packed house. In addition to two of the greatest fighters in boxing history, Leonard and Hearns, serving as honorary hosts for the night and meeting fans, a seven-fight card was held, featuring local fighters. That night, Nunez improved his record to 4-1, 4 KOs, stopping Denver's Deljerro Revello (1-6) at 1:39 of the fourth round. Revello went down from an accumulation of punches in the second round.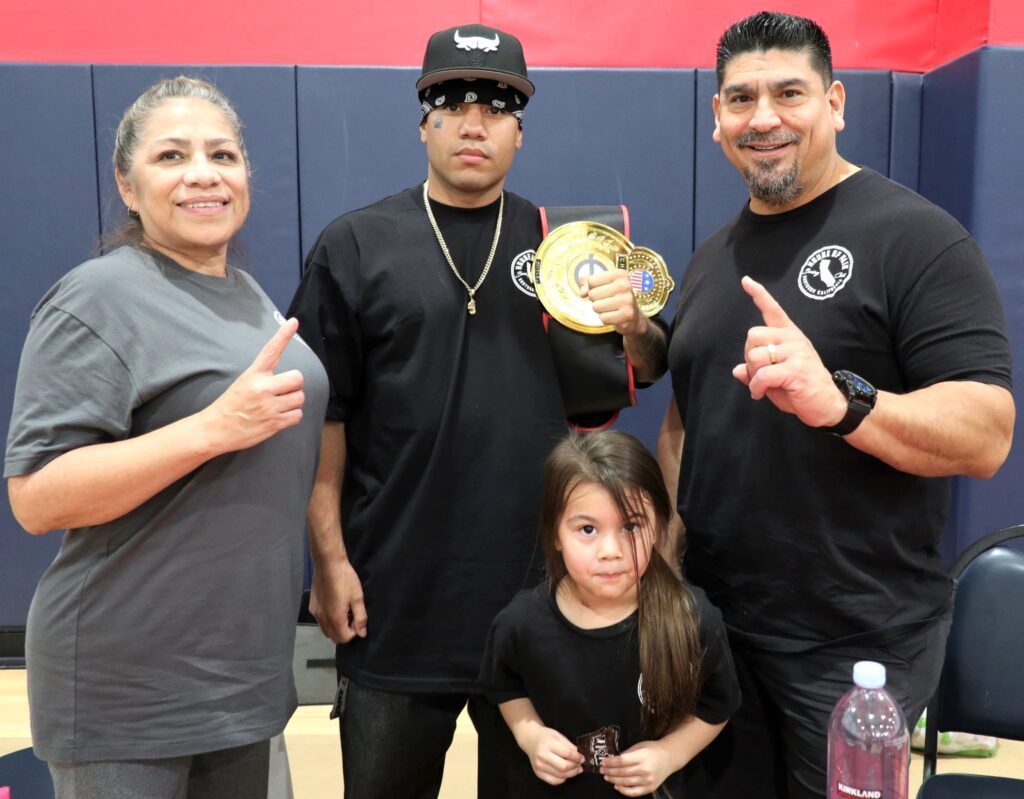 Dave and Mary Trujillo opened the House of Pain Boxing Club, Southern California during the pandemic when they saw so many kids needing something constructive to keep them busy. Dave, who serves as its CEO and Program Director, said the club is a place where young people can go to get in shape but also to be mentored. Trujillo's mentorship program currently serves 130 to 150 members per month. "Jimmie has transformed himself since being here and now he owns his own destiny," Trujillo said. "We can't hold him back, he's untouchable."
Trujillo added, "The highlight of this journey with Jimmie is to know that we are a part of his three years of sobriety now that he is living a very healthy and clean lifestyle and watching him be an amazing father to his daughter Mila. Jimmie is breaking the cycle and generational curses we all have struggled with. Watching him fight like he does in life to be a better person and be a productive member of society is the highlight for my wife and myself."
Everyone that is in Nunez's corner is looking forward to watching his continued development and fulfillment of another dream and that is to box at the Soboba Casino Resort so he can display his hard work to his family and Tribe and shine as a beacon of light to all who want to follow his path.
The House of Pain is located at 28780 Old Town Front St., Suite B-7, in Temecula. For more information, www.hopscboxingclub.com, 951-331-8010 or [email protected].
Find your latest news here at the Hemet & San Jacinto Chronicle