Soboba Band of Luiseño Indians | Contributed
Damon Joseph Miranda II has been a Peer Support Specialist at Riverside-San Bernardino County Indian Health Inc.'s Behavioral Health Services for about two years. His duties are to share his lived experience with other Native brothers and sisters, detailing what has worked for him in his life.
"I have adult, youth and family Talking Circles and I administer a Wellbriety meeting at the Soboba Clinic," Miranda, 35, said. "I work with the youth at Noli Indian School and have organized three Family Kick Ball events that have been great for the people of my land."
His most recent event on July 12, drew great participation and he was happy to see the attending families have fun while taking advantage of the many resources made available to them at the free Soboba Sports Complex event.
Along with food, crafts and of course lots of kick ball games, families could learn about the clinic's behavioral programs and services offered, such as the MAT Program, Celebrating Families, Tribal Victim Services and the Community Mental Health Promotion Program. Substance use prevention guidance and other useful information was also provided.
"The highlight of the event for me was watching the kids compete against their parents in the kick ball games; everyone was having a great time," said the married father of two boys who has another child on the way.
Miranda has lived in the San Jacinto Valley his entire life. As a Peer Support Specialist, he uses his past experiences with drug and alcohol addiction to help others find their way back as he did, stay on the right path to start with and/or overcome their problems in a way that works for them.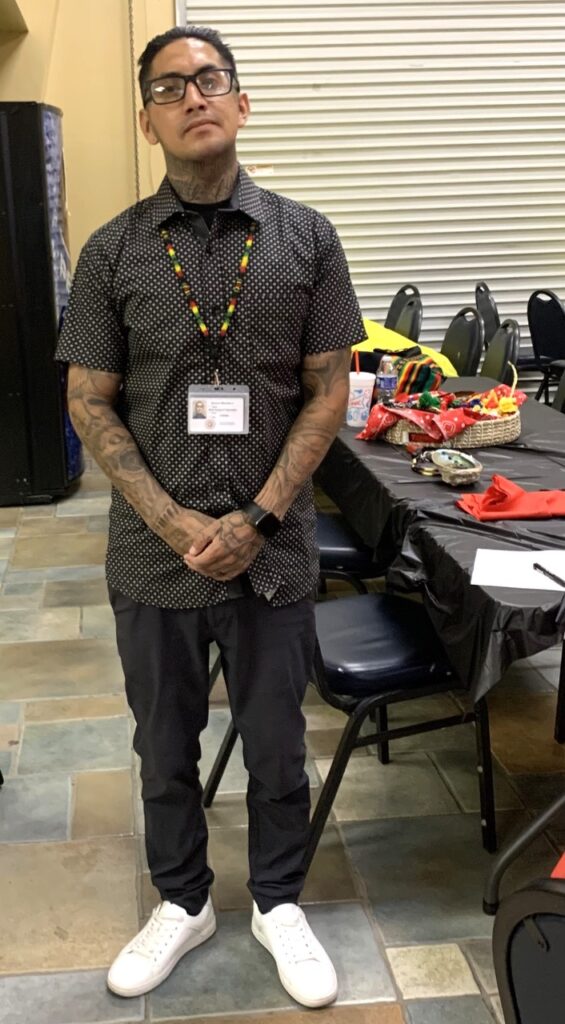 "I started using cannabis at a very early age and by the time I was 16, I started using other drugs. One thing led to another, and I became a full-blown addict," he said. "I was struggling with my addiction and in 2010 I was in rehab. Unfortunately, I did not stay sober and was in and out of programs until 2015. A couple months before entering my last treatment facility, I became suicidal and hopeless because I was driven by guilt, shame, anger and depression from throwing my family away."
Miranda felt at that lowest point, going to prison for the rest of his life or death were his only options. He called the Soboba Indian Health Clinic crying for help one more time and was guided to the Betty Ford Center.
"One day, this counselor was praying for the wellbeing of my family and 20 minutes later my wife and kids showed up. That day was my first spiritual experience with my Creator," he said. "While in treatment, this woman came to see me and said 'Damon, you need to get back to your roots and culture' and introduced some traditional medicine to me and showed me how to smudge."
That was the turning point for Miranda. He found that the one thing that was missing from his entire life and journey to staying sober was his spirituality.
"All due to the Creator, I've stayed sober, got married and have been a productive member of society and my reservation," he said. "I attend recovery meetings, started a recovery meeting on my reservation, volunteer at other rehabs, share my story, attend traditional ceremonies and have learned to sing traditional songs from my culture."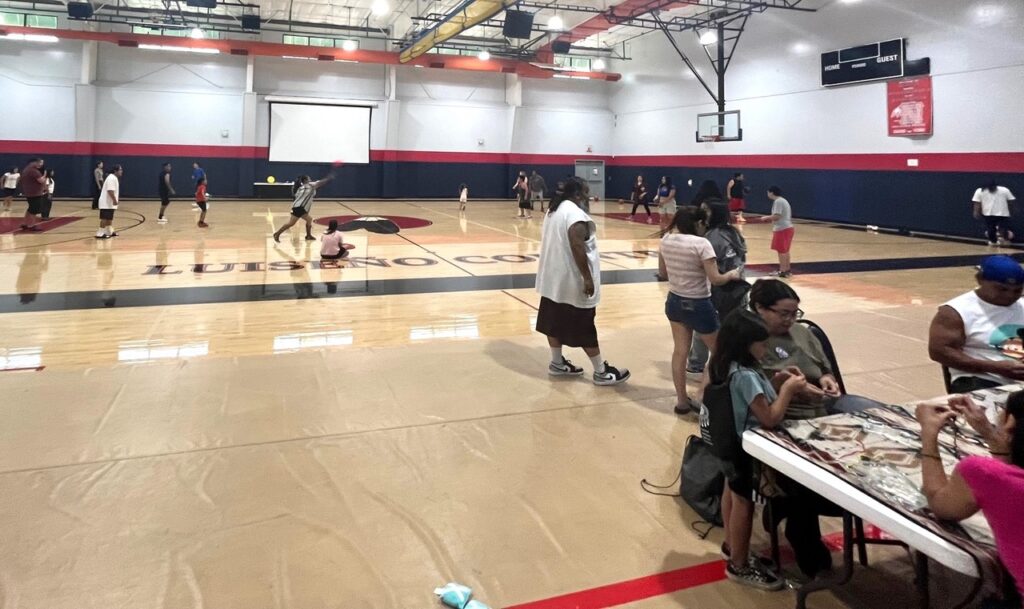 As with many others, Miranda admits life still has its ups and downs, but he said his family brings him back to a place of gratitude every time.
"The past few years have been rough due to losing my father, being diagnosed with a severe lung condition that could have killed me and losing a cousin all in the same year. But through it all, my Creator, family, support group and ceremonies have helped me stay strong and sober for nearly eight years," he said. "I believe my purpose is to carry the message to all, not just my Native brothers and sisters but to all nations of color. My message to the youth is: don't lose focus on who you truly are and want to be."
The Soboba Indian Health Clinic is located at 23119 Soboba Road and can be reached at 951-654-0803 or 951-487-9627. For more information about Riverside-San Bernardino County Indian Health Inc., please visit www.rsbcihi.org.
Find your latest news here at the Hemet & San Jacinto Chronicle