(Teaching children)
360X Children's After-School "Smart and Safe Program" celebrates its first week with a Chamber of Commerce ribbon-cutting
An excited crowd gathered on Wednesday, October 2 to celebrate the ribbon-cutting ceremony held by the Hemet-San Jacinto Chamber of Commerce for 360X Self-Defense and Tai Chi Center's new project, "The 360X Children's after-school "Smart 'N Safe Program."
The program, an outgrowth of Ken "Professor Ken" Haslam's 360X Self-Defense Center in the same complex, fills a need voiced by many parents: the need for a low-cost multi-disciplined alternative to over-crowded, costly public-school programs and their private home-based, sorely-lacking alternatives.
"We talked to many parents, and then we called each and every after-school program and daycare center in Hemet and San Jacinto. We saw a need for a multi-disciplined after-school program that combined homework supervision, nutrition, science, music, performance and Tai Chi and fitness and did it as cost-effectively as possible," said Smart 'N Safe President Haslam.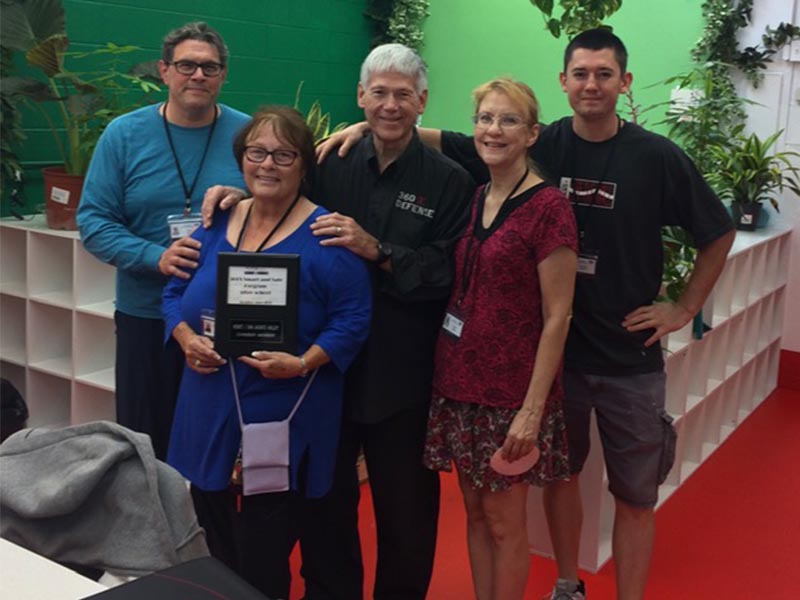 Among excited parents and guests were Chamber of Commerce's Executive Director Cyndi Lemke, Chamber of Commerce Business Development Director Yolanda Saenz, the beautiful Mrs. Hemet, Valerie Vandever, Chamber of Commerce member Beltone's Harmony Dick, and Smart N' Safe friend Cheryl Oakley along with President Ken Haslam, Vice President Mark Lentine, Vice President Deborah Wandell, Vice President Christian Haslam and Director Tammy Haslam.
"I hold a Masters Degree in education and have taught in public schools for nearly 40 years, and I've never seen a program like ours anywhere," said Vice President Deborah Wandell, adding, "You will be hard-pressed to find as cost-effective a program anywhere in this valley, and I know…I taught all over for decades."
What excites parents most is the breadth of the program said Vice President of Communications and Performing Arts, Mark Lentine. "We are building a partnership with PetSmart and manager Alicia Sarvey who has really been a god-send to our program. They've been wonderful to us. Sourin Vanhnarath, the manager of Home Depot was exceedingly kind during our formation. We're partnering with performance spaces and theaters in the area to give our program the best performance arts module in the valley, and we will be bringing on a retired PhD in Anatomy to hold fun and informational lectures for our kids. It's no wonder slots are filling up fast."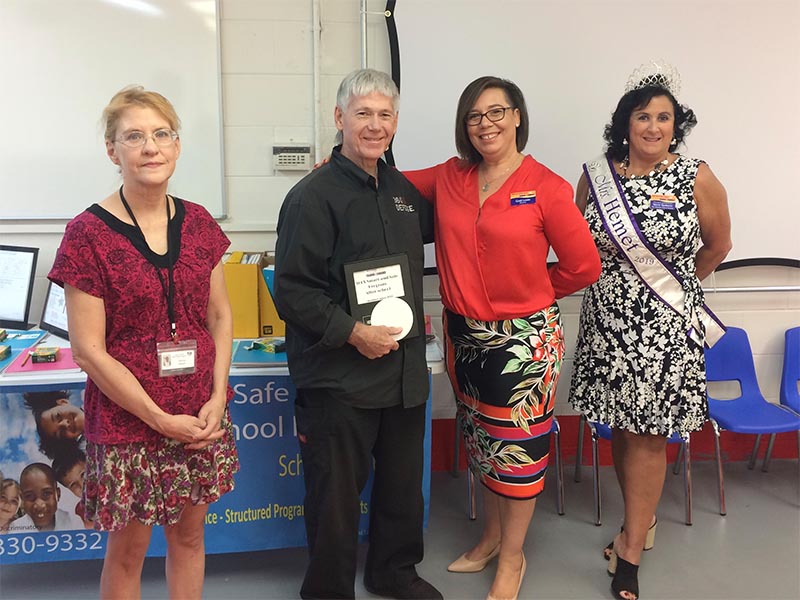 Those interested in taking a tour of the facility can call President Ken Haslam at 951 330-9332.
Find your latest news here at the Hemet & San Jacinto Chronicle
Search: Teaching children