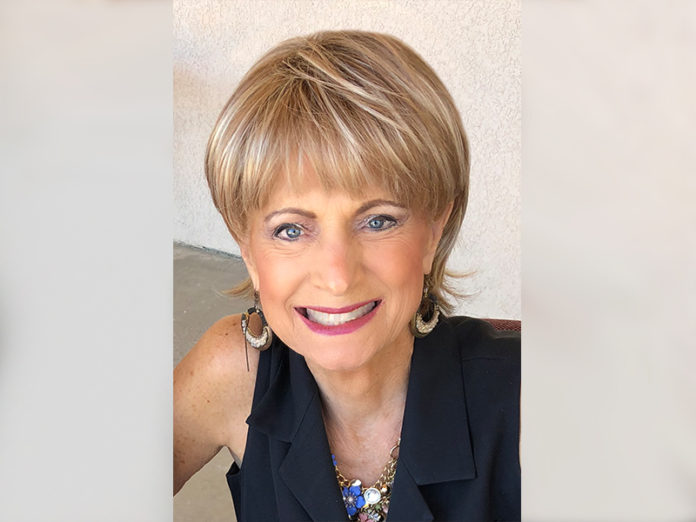 Susan Beckett | The Dwelling Place City Church
Our family once took a few days off to visit Orange County and while there, we visited a local mall. My husband gave our two daughters some spending money and told them they could buy whatever they wanted. Of course, they were more than thrilled and ran off to spend their wad. We met up with them an hour or so later.
Our oldest daughter, Sharon, had purchased a beautiful, soft pink dress with a lace collar. Very cute! Our youngest daughter Susanne, however, had discovered a store called Unga Bunga. And inside Unga Bunga, she found a treasure – a giant 8' blow-up gorilla – which she bought.
That night, back in our hotel room, Susanne and Bob blew up the giant Unga Bunga gorilla. The next morning, getting ready to go out for the day, Susanne carefully tucked her gorilla under the covers of her bed – hiding him like a big, dead body – hoping to scare housekeeping when they came in later that day. But when we got back into our room that afternoon, we all had a good laugh when we saw that the gal had found the gorilla, remade the bed, and left him on top with a fresh pillow neatly tucked under his huge head. So funny!
In the end, what Susanne had tried her best to hide was brought out into the wide-open spaces. This has always reminded me that, like it or not, someday, things we have tried to hide will be brought to light and evaluated. Someday we will all stand before the Lord and give an open account of our lives.
A Bible teacher once asked his students to write out what they would say if they suddenly died and came face-to-face with Jesus. Though all students worded it differently, nearly everyone said something like this: "Lord, I know I haven't really been living like I should as a Christian. In fact, I've been doing terrible things, but because I trusted you as my Savior, You won't judge me for those things: everything is wonderful now that I'm with You forever."
Sounds good, but intuitively, we know something is missing from an answer like that. "I have salvation, so I'm good to go," just doesn't seem to cut it. So – THE question is, will the Lord hold us responsible for what we do in this life, once we have received Him as Savior? Either the answer is no, meaning there's no reason to live according to God's will, or the answer is yes, meaning God has established a basis for future evaluation. The answer, by the way, is yes!
2 Cor 5:10 alerts us: "For we must all appear before the Judgment Seat of Christ, so that each one may receive what is due for the things he did while in the body – whether good or bad." The good thing is, this is not an unannounced quiz or exam! The purpose of this judgment is not condemnation, but evaluation and commendation. It's like that history test we need to study for — F or A — it's our choice!
Thankfully, salvation is not attained or affected by our good works – or lack thereof – but our reward in heaven is. If you are a Christ-follower, your sins have already been forgiven. The question here is – what have you done with your time, talents, money and opportunities?! Solomon, in Ecc 11:9, tips us off with this: "Young people, it's wonderful to be young! Enjoy every minute of it. Do everything you want to do; take it all in. But remember that you must give an account to God for everything you do." Hint: Go for the A.
Ruth Graham – Billy Graham's wife – was driving home one day when she encountered a construction zone. There were many signs along the drive: Road Work Ahead – Caution – Drive Slow – etc. She maneuvered her way around all the detours and finally made it to the end of the work area, only to see one last sign: "End of Construction. Thank you for your patience."
Interestingly, these signs made her think about all the things that could be put on a grave marker at the end of ones life. Ruth died at the ripe old age of 87. And how does her grave read? "End of Construction. Thank you for your patience."
"When your life flashes before your eyes at the end," states Steward Stafford, "make sure it's a good movie you're watching."
Bob and Susan Beckett pastor The Dwelling Place City Church at 27100 Girard Street in Hemet, CA. For more information, you may contact them at DPCitychurch.org
Find your latest news here at the Hemet & San Jacinto Chronicle