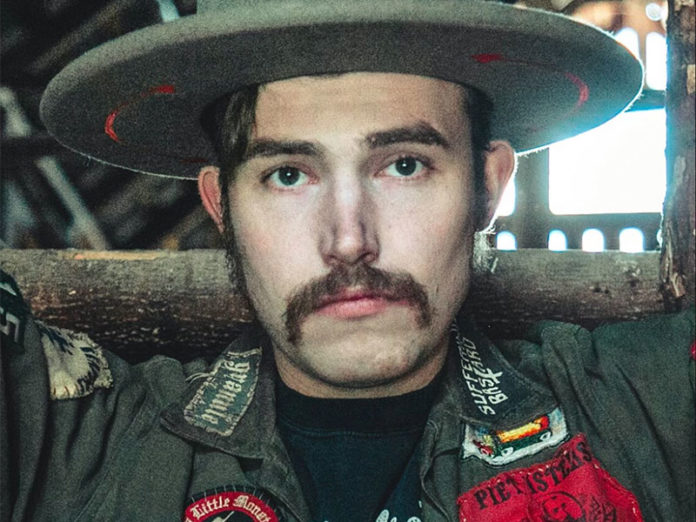 Rusty Strait | Senior Reporter
The offspring of celebrities and politicians can be downright snotty and usually a pain in the behind to interview. That is not the case with Hank IV, and if you are grappling for a connection, his name is Coleman but some call him Hank IV and his father, grandfather and great grandfather left him with a burden he didn't ask for. He is Hank Williams IV and he is coming to Hemet along with his group, The Strange Band. He will be appearing at Derby's Bar and Grill on West Florida Avenue on Saturday evening, August 27th.
This young man spreads Southern Charm as if he invented it. I was able to conduct that interview on Tuesday afternoon of last week. His southern manner almost disarmed me before I got started.
Q. Tell me about yourself?
A. Well, you know what happened to my great grandpa. (Indeed, Hank Williams died in the backseat of his limo after finishing up a show in my hometown of Charleston, W. Va). They had a hard time finding a doctor in the middle of the night and he passed before one could be summoned.
Q. From what I've heard and read about you, you don't like anybody telling you what and when to do anything.
A. No sir, I don't. Just like doing my own thing.
Q. How, if at all, do you see your music differently in a modern concept from that of your predecessors?
A. I just always wanted to make my own sounds. My father and grandfathers did the same thing. It just happened at another time. There's nothing really that different, only the sounds I wanted to make. I think everybody has their own journey in making music. It is nothing intentional. It is just doing it my own way, showing that I have respect for them and what they have accomplished. They had their way, They left a mark and I will leave mine.
Q. I think you don't think highly of imitators. You don't want to be anybody except yourself.
A. Yes sir. I agree with you on that. You should just go out and show people what you have to offer and leave the rest to your audience. We've played over 150 shows since July of last year. I've enjoyed working all over the country, doing something that I like; playing with and meeting new people and expressing myself. I care about my music and the music of others. Getting to work with Shooter Jennings, Waylon Jennings' son, and having him produce my record.
Q. How did you happen to hook up with him?
A. He reached out to us. He heard my single, "So Sad." My father knew him when they were both younger. I'd never met him before. He reached out to me independently. I played a show in West Virginia last year and he flew in to hear us. He hung out with us and within six months after that; he signed us to a recording contract. It was an all-buddy event. The record deal included, in addition to me, my pals" Jason Dietes, David Talley, Daniel Mason, Carson Kehrer, John Judkin and Laura Beth Jewell. Shooter liked the results and we'll be back for another album next year. I like to keep close with my friends.
Q. Touring must be tough.
A. It is, yeah, it is a hard life, but I enjoy it. I am always meeting other people, learning and honing my skills. There are some bad ones out there but they are easy to ignore—the good times far outnumber the bad. I'm not a teenager anymore. I'm in my thirties. It's not all about me. My favorite part of touring is all the great people you encounter. The other band we're touring with is from Massachusetts and we've bonded like old friends. It is not about the money. I work hard but the rewards are beyond anything I've ever dreamed of. In my earlier life, I was a student. I took time getting to where I am. I always remembered where I came from. My father guided me in the right direction.
Q. How do you feel about your position in the world of music today?
A. It makes me feel good that I make a living doing what I love. Man, what could be better than that!
Q. How do you feel about those who came before you?
A. I have great reverence for my family, my father and my grandfathers. It is a pure pleasure to know that when you go to bed at night that you did a good job, got paid a decent wage knowing that what you think of yourself means more than what others think of you. Knowing that they listened is everything.,
---
After our interview, I dug around for information about this young man. He doesn't mind being "different." "What doesn't kill you makes you stranger. I love strangeness and I love my strange band. The most genuine people in the world are those who allow themselves to be the weirdos they truly are, because once you repress yourself, that's when you become someone you're not."
Hank IV knows who he is and I think he will one day be referred to in the same hallowed tones as were his ancestors. Just sayin'
Find your latest news here at the Hemet & San Jacinto Chronicle