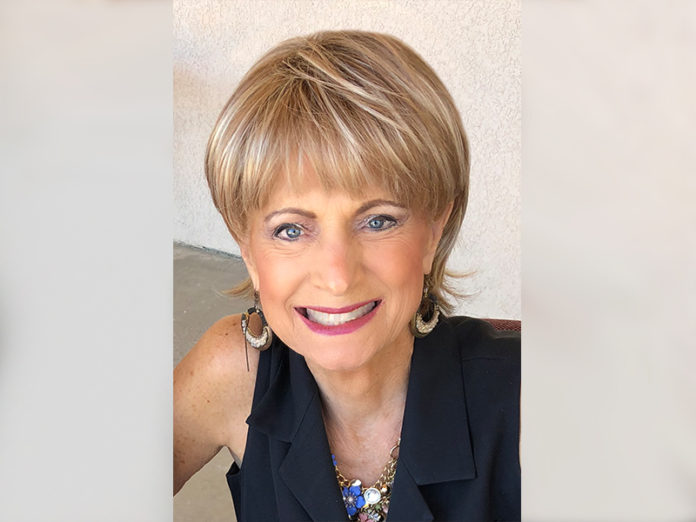 Here we are again – another New Year to usher in and along with it the proverbial New Year's resolutions! The list, of course, is endless and is usually framed around self-improvement— read more books, be a nicer person, exercise, don't eat so many jelly donuts, etc. But almost 50% of those who make these resolutions break them within the first month. So, this year I've decided to stick to making only one new resolution. I've determined this year not just to survive but to thrive! That's my resolution! Thrive!!
This past year was to be the one where we would find a cure for the pandemic, or at the very least, tell the truth about other valid treatments. This was to be the year masking would end. This was to be the year our government would finally "get it" and our schools, restaurants, churches and workplaces would reopen – sanity would again prevail.
Jeremy Young – a specialist in emotional and social movements said, "Wishful thinking may be natural, but anticipating a good year on the heels of catastrophe is a setup for disappointment." Well, he's the cheery one, isn't he?! But Nostradamus, can top that. 450 years ago, ol' Nostra prophesied that in 2022 "a great fire will fall from the sky"- many have interpreted this to mean an asteroid shower will destroy the earth. So – considering our sorry state of current events, is my New Year's resolution even possible, and if so, how? What does it take to not merely survive, but to thrive amidst difficult times such as these?
First of all, I believe it's vitally important to realize things have changed – these are not the days when we can leave our homes without locking the front door, or grocery shop in the evening without being aware of our surroundings. Let's not be naive – "bad" has been ramped up and the landscape has changed. Things are different.
It reminds me of a letter a county worker sent out to folks who were moving in from the city to his rural area. Not quite grasping the differences they would encounter, these newcomers were having trouble navigating in their new environment. Thus – The Letter. The thirteen-page booklet was called "The Code of the West: The Realities of Rural Living." Here are a few outtakes: "Animals and their manure can cause objectionable odors. What else can we say?" "If your road is gravel, it will generate dust." "The topography of the land can tell you where the water will go in case of heavy precipitation. When property owners fill in ravines, they have found that the water that drained through that ravine now drains through their house." The booklet was written so people would know what to expect in their new surroundings.
We are also in new surroundings – that said, let's swing back to thriving. Being happy or content in the midst of personal or societal crisis is nothing new! We think we're the "only ones" – but we're not. People down through the centuries have had to learn to navigate around adversity and hardship.
Even Paul in the Bible speaks to this dilemma in Philippians 4, while sitting in a dark, foul, stinking, Roman prison: "I'm glad in God, far happier than you would ever guess – I've learned to be content whatever my circumstances. I'm just as happy with little as with much, with much as with little. I've found the recipe for being happy whether full or hungry, hands full or hands empty. Whatever I have, wherever I am, I can make it through anything. I can do all things through Christ who strengthens me." Add to that Wayne Dyer's quote and we're home: "Be miserable. Or motivate yourself. Whatever has to be done, it's always your choice."
It's very easy to get sucked up into the culture of the day and conform to an alternate agenda without even realizing it. Hearing constant negativity, believing the worst, allowing fear to invade our thoughts – tough way to live! But attitude determines altitude – it's true. When we follow the world's culture we will survive. We'll be okay. We may even be comfortable – but we won't thrive and we won't have Godly purpose in our lives!
I'm with Maya Angelou on this one, "My mission in life is not merely to survive, but to thrive; and to do so with some passion, some compassion, some humor, and some style." Let's move forward and thrive! "After all," as someone once quipped, "Remember the guy that gave up? Neither does anyone else!"
—
Bob and Susan Beckett pastor The Dwelling Place City Church at 27100 Girard Street in Hemet, CA. For more information, you may contact them at DPCityChuirch.org
Susan Beckett | The Dwelling Place City Church
Find your latest news here at the Hemet & San Jacinto Chronicle