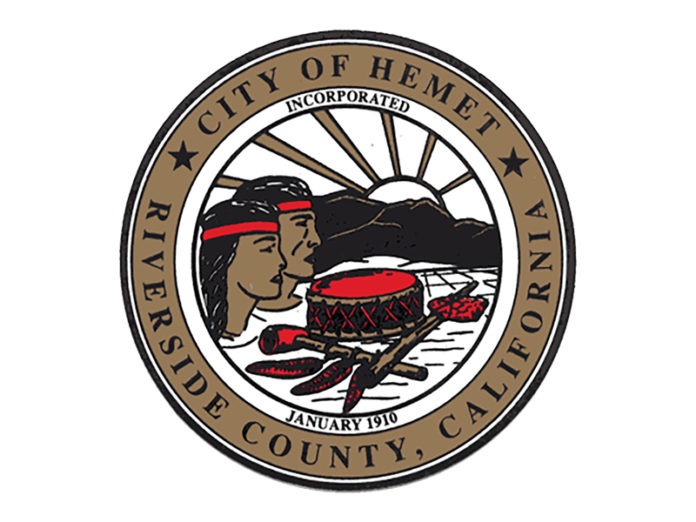 Tuesday's meeting covered a broad range of activities. There was a focus on new development in Hemet. There is real energy and excitement about the new housing developments coming in. This council is determined to move forward in terms of accountability and most importantly, new development in Hemet.
The Invocation was given by Pastor Dale Garland of Hope in the Valley Church with the Pledge of Allegiance led by Malcolm Lilienthal.
Marianne Derouin commented publicly about the lack of information on both the website and via written communication as regards the Measure U Oversight Committee, to which she was recently appointed. Pat Gregory commented on the lack of information regarding her October Freedom of Information request made to the city. The city has been known to drag its feet on FOI requests. Nothing like a little transparency.
Councilman Lilienthal proclaimed May as "Conservation Appreciation Month and April as DMV/Donate Life Month.
Eagle Eyes Ann Smith poured over the warrant register, looking for indicators that anything was amiss. Finance Director Lorena Rocha is always quick to explain items that don't seem to make sense. Most responsible people are careful with their money, unlike some of our elected officials (you have to spend it before you know what you're buying. The most distressing item on the register was a $53,493 payment to former city attorneys Burke, Williams, & Sorenson. Rocha stated this bill, likely (we hope) would be the last, was due to their helping the new city attorney transition in (makes sense) as well as closing out some old business.

In going through the payments, I was curious as to how much the city spends with Gosch on an annual basis (nothing personal here, just curious). She explained that it varies from year to year. It seemed to me that the city was spending quite a bit this year; however, not all the facts are public. We want to be clear that the city does do business with many vendors, including many Amazon purchases, some local retailers (B&J Sporting Goods), to name a few. For anyone reading this summary, the warrant register is public and attached to the agenda packet at the City of Hemet website. It's a cumbersome report but interesting. It begins to make sense as you read through it a couple of times. The Warrant Register was filed and unanimously approved.
Over the last year, there have been numerous posts on social media about water quality, so I was interested in the Water and Sewer Master Plan. Back in 1991, 27 years ago, the city commissioned a company to prepare a Water & Sewer Master Plan. In 2017, the city retained a new consultant to update the plan. The plan presented to the council is available online at the city website if you download the agenda packet. The report is extensive and provides an overview of Hemet's population growth. The Water and Sewer Master Plan was filed and approved by all.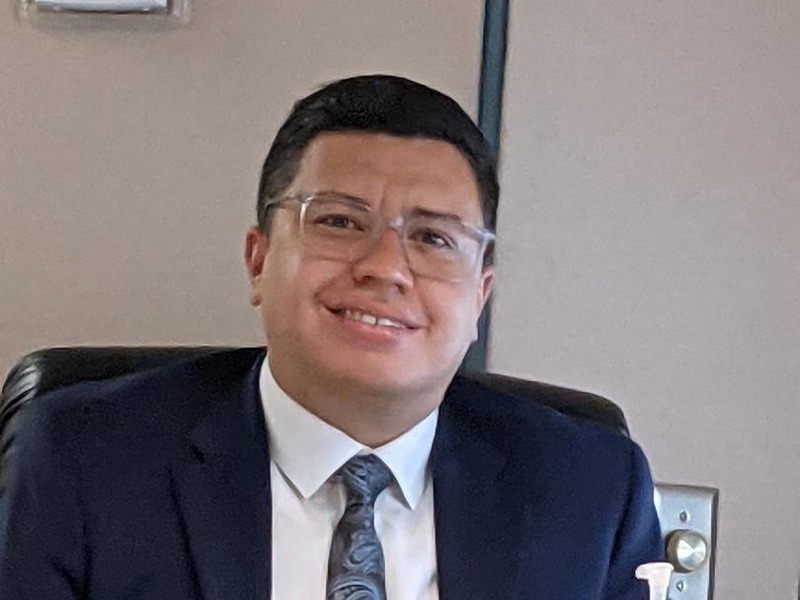 City government is unwieldy, full of constraints, laws, politics, etc. The city of Hemet, like many other cities, often has difficulty in finding adequate management-level staff to accomplish some of the things related to planning, permitting, inspection, and technical services.
Hemet has a city engineer, Steve Loriso, who does a pretty good job. The city does retain two outside consultants to bear the weight the city is unable to. 4Leaf is such a consulting company. In actuality, it's less expensive to use outside contractors. You don't have to deal with social security, workers' compensation, and the all-consuming cost of employee benefits. In going through the warrant register, there were payments made to various temporary agencies for the use of such otherwise unavailable technical help. It's the cost of doing business people. A Resolution Approving the 2nd Amendment for Services between the City of Hemet and 4LEAF, Inc. for a Contract Amount of $80,000.00 was unanimously approved by council.
The Community Development Department came forth with their request for a Resolution approving the first Amendment for Services between the City of Hemet and CSG Consultants, Inc., for a contract amount of $100,000. The initial estimate for service was $55,000. Why did the contract nearly double from the initial quote? Did the company underestimate the scope of work to be done or did the city underestimate? A quick call to the Community Development Director, H.P. Kang revealed the fact that there was a lot more growth during the COVID period than the city anticipated, hence the need for a lot more permitting, approvals, everything associated with new developments, housing or commercial. This is good news; however, with the increased development comes increased costs of permitting, technical expertise, all associated with the new and positive growth. I'm happy to see the growth, but I also see the potential for more taxes. Time will tell.
There was a request to adopt a Resolution of Intention (ROI) to Establish City of Hemet Community Facilities District No. 2021-01 (Saddle Point), generally located between Warren Road, Fisher Street, Mustang Way, and Poplar Street. This is a Mello-Roos tax for the new development City Engineer Steve Loriso contributed to the request. So, what is a Community Facilities District (CFC)? According to Google, "A Community Facilities District, or CFD, is a special financing district that provides a mechanism for funding specific facilities and services as granted by the Mello-Roos Community Facilities Act of 1982.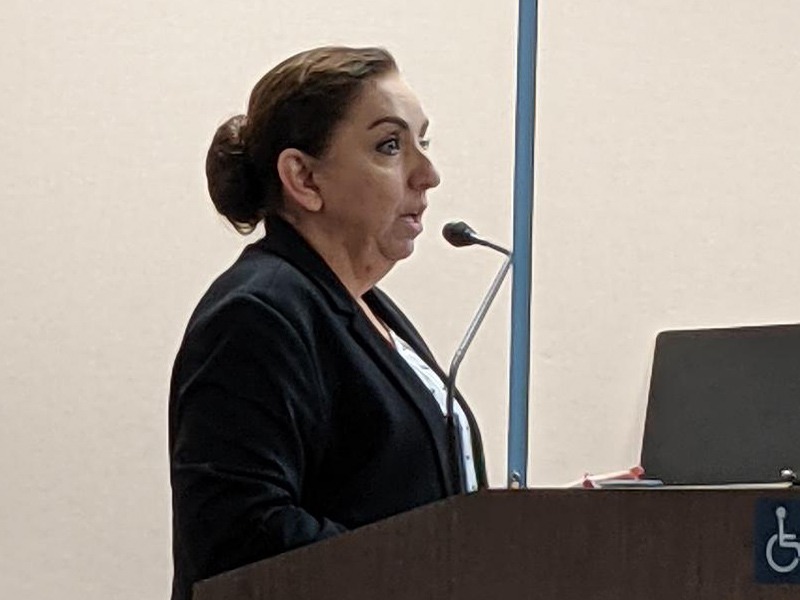 And what is a Mello-Roos tax? Remember Proposition 13? In 1978, there was a revolt against high property taxes. Lowering the tax on property made the promise of homeowner ship more attainable. It basically restricted the rate of tax increase on real property (land, housing, etc.) to 1%. On the flip side of that, there was a lot less money for "stuff." Enter the "bond" phenomena. Every election cycle, when you receive your voter pamphlet in the mail, you see dozens of bond issues. Why is that? If California is such a liberal state, why in the world are they so insistent on hanging on to Proposition 13? Let's go back for a moment to Mello-Roos. Another name for Mello-Roos is Community Facilities District. It's a taxing mechanism. It's a way to get additional public funding to pay for public works and other services. Are you getting the picture? For those of you too young to remember the contentious fight to pass Proposition 13, it was written into the California Constitution. Sadly, if council didn't pass this, bye-bye new development, there would be no way for the kind of development we are seeing locally. Most developers won't bear the entire burden; it's not realistic.
So – do we build or do we not build? I say we build. Everything comes with a price. If you want a bright, clean attractive community, you need to attract people. How do you do that? You build a clean, attractive community. You've heard the adage, "build it and they will come."
By the way, for those of you clamoring for big box stores and other conveniences, that will not happen unless the developments come in. Hemet is seeing considerable growth (you may not personally think it's happening, but it is). As our population expands, the large retailers will recognize a new opportunity and you'll begin to see evidence of more retail choices (other than gas stations and liquor stores). The city does what it can with what it has.
The recommendation to council was to adopt both a Resolution of Intention (ROI) to establish City of Hemet Community Facilities District No. 2021-01 (Saddle Point); and authorize the levy of a special tax within City of Hemet Community Facilities District No. 2021-01 (Saddle Point).
Enter a second tax…a Resolution in Connection with the Hemet Unified School District Forming a Community Facilities District within the Territorial Limits of the City of Hemet to Finance Certain Development Impact Fees, Facilities District Financing. Sorry for the legalese; there is no simple language to explain it. It's a tax, a necessary evil in the world of development. This is how things get done.
The next item is one that came up in October, 2019 asking council to approve a Resolution Amending the Local Limitations for Campaign Contributions to Candidates for Elected Office in the City of Hemet. Here's the back story. In October, 2019, Governor Newsome approved AB 571, establishing campaign contribution limits for candidates for elective city office, starting 01/01/2021. The amount allowed for contribution is established by the city council. Individuals, committees/PAC, other than a small contributor or political party committee, will be prohibited from making a contribution to a candidate for elective city office in an amount greater than the amount determined in the Act for limitations on contributions to candidates for State Assembly or Senate. On September 8, 2020, the City Council asked staff to present a resolution for consideration establishing campaign contributions. The City Attorney's Office presented a draft resolution on December 8, 2020, and recommended the City Council adopt the resolution even though questions remained to ensure that the City of Hemet had a local limitation set to prevent potential State preemption. At the December 8, 2020 meeting, the City Council directed the City Attorney to return with a resolution establishing no local limitation. This resolution passed unanimously.
Another resolution was put forth asking the council to approve the City of Hemet Accounting Policies. Along with his request came the staff update to council to hear an update on the Fiscal Year 2021/2022 Annual Budget Process.
The City Manager's Office and Finance Director have met with all operations to discuss their budgets. We are happy to report that a new budget format will make the budget easier to read and understand. There will be other changes making for better tracking of budget versus expenditure. In short, there will be more accountability. Finance Director Lorena Rocha gave an impressive overview of unfunded liabilities and how they affect Hemet and hiring. She answered many questions with City Manager Chris Lopez closing out the discussion. No vote was required on the update on Fiscal Year 2021/2022. The Accounting Policies resolution was approved.
Regarding Corona Virus updates, City Manage Lopez announced that City Hall is now open to the public and the library will open in May.
Ann Smith • CORRESPONDENT
Find your latest news here at the Hemet & San Jacinto Chronicle