(34th Annual Tinsel Triathlon)
Her local ladyship, Connie Hall, who seems to be everywhere, doing almost everything, has alerted this reporter that the 34th annual Triathlon will be invading the Valley on December 8th. Seems only yesterday that the 33rd came rushing in like a Santa Ann wind.
Needless to say, it is always a welcome event when folks get out in the open and shake off the couch potato dust and do something physical that brings entertainment, competition and excitement to the forefront.
Everything begins at West Valley High School, with a 5K run, transitioning to a 12-mile bike ride on Domenigoni Parkway, finishing up with a 150-meter swim in the high school's heated pool. Since it is considered a reverse triathlon it becomes the ideal race for "newbies." If you've always had a yearning to be involved in something athletic but never felt you qualified, this is your chance to fulfill that dream.
Ronnie Toth, triathlete motivator, 4-time Ironman with 110 Triathlons completed, Category 1 Pro Cyclist urges participation by the novice. "Each time you act valiantly and attempt to do something you did not think was possible, you pour a bit more courage into your cup of potential. Your best self will not happen by accident."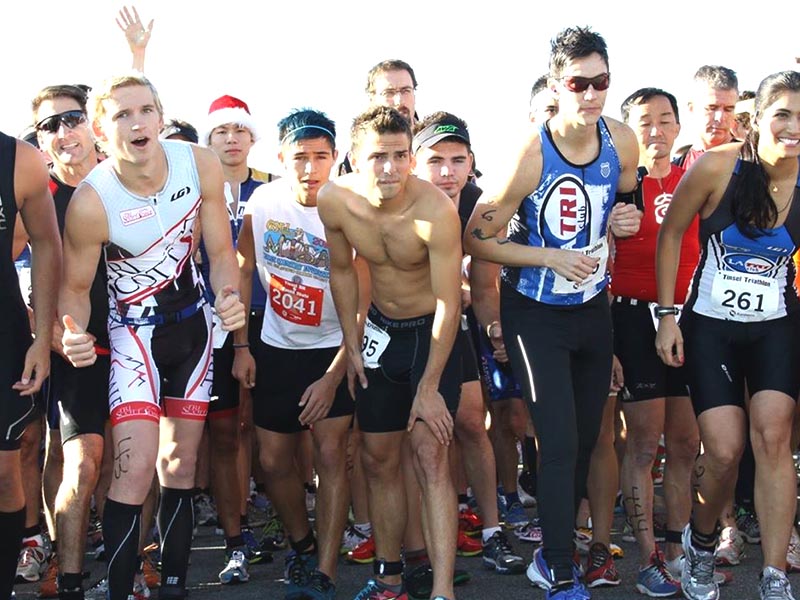 Soon to be retired Hemet Chief of Police Rob Webb, next to the Hemet Fire Department's ladder truck, is the race starter this year. The Valley Queens will be there to cheer on the finishers and bestow medals around their necks. Bob Madden, known as a local radio DJ in years gone by will be jetting in from Wisconsin to act as the continuing DJ for the Tinsel Triathlon.
The Tinsel Triathlon Foundation has funded Hemet High football sports activities, West Valley High soccer, THE Center, San Jacinto's Run United and the Challenged Athlete' Foundation among it's many funding activities.
Sponsors this year include Soboba Foundation, the City of Hemet, Bank of Hemet, San Jacinto's Backyard Paintball Park and Downtown Deli and Coffee Company. Soboba Foundation President Geneva Mojado declared that "Soboba Foundation Board members agreed to sponsor this event back in 2012 after learning about all the education and health services that are implemented in our local communities due to the revenue raised by this annual event."
Registration begins at 7 a.m. The race is off and running at 9 a.m. For additional information on sponsorship, vendor opportunities, volunteering or ace waivers contact Tinsel Triathlon as follows:
951-663-7140
[email protected] or website www.tinseltriathlon.com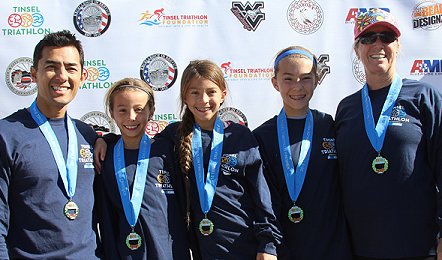 Happy racing. Just sayin'
Find your latest news here at the Hemet & San Jacinto Chronicle
Search: 34th Annual Tinsel Triathlon