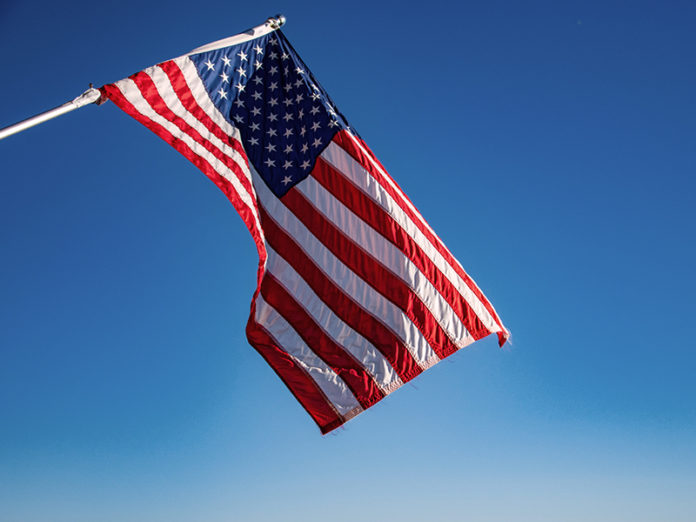 All my life, I've heard the phrase: "America the Beautiful." America has wonderful landscapes, beautiful and majestic mountains, and amazing and diverse metropolitan areas. As the famous poem goes, "From sea to shining sea," America embodies the true definition of beauty. It has been the number one answer on the Family Feud game show, when they asked 100 people which country is the most beautiful. The answer was a resounding yes to the USA. By the way, the number one answer for the most beautiful people was California. Go figure!
Not that I disagree with it. On the contrary, I think America is more than beautiful. America is spectacularly beautiful, not only in its panoramas but also in its ideology and in what America stands for globally. Just to highlight this point, there have been songs written and sung by famous singers like Elvis, Whitney, and many others. Heck, even Ray Charles sang about it. America is so beautiful that even a blind person can see her beauty.
When COVID-19 hit, America became even more beautiful to a person like me. That is probably the only good thing to come out of this pandemic—other than the three stimulus checks, the Paycheck Protection Program, the disaster relief money, the unlimited unemployment benefits, the microchip laced vaccines, and… and…but I digress.
Due to a cultural nuance for me, when the mask mandate took effect and America started to cover up, it became really, really beautiful. You know the saying that "beauty is in the eye of the beholder," well, in this case, all we could see were the eyes, so beauty came to be defined by the eyes of the person holding the beauty. Luckily, I was well-versed in judging such beauty due to my background, and I was relishing the change.
For a good, glorious, year and a half, America looked really good. Until that is, when the Great Unmasking of America came about, especially here in California, when the mask mandate was lifted, and masks were no longer required. Once people started to take their masks off—masks that had kept their faces hidden from our view—and go out to roam the terrain and show their smiles, then their featureless, blurry mugs started to get more focus. Not only that we could finally hear what they were saying but we could also see their lips move as they spoke. We could see their nostrils as they took deep breaths of fresh air, instead of the stale, regurgitated, CO2-laced, asphyxiating gas that the masks were suffocating them with.
The only thing that I could think, when the eyes faded to the background and the rest of the face became prominent, was, "Ew."
I couldn't help but wonder: Did my friends always look this blah? Were my relatives always this ordinary? Were my neighbors really the trolls that I have always thought they were? As the cocoon of COVID opened, it was not America, the butterfly, that came out. Instead, it was a creature from the Black Lagoon that emerged. It seems that there really are lizard people, and they no longer hide behind human-looking bodies. I finally understood what they mean when they say that he (or she) has a face that only a mother can love. I felt like tossing my lunch, in some cases.
Goodness, gracious, have all these people always looked like this! Beauty, honestly, turned into a beast. I know that God created us all in His own image, but I think God must have been looking in a carnival funhouse mirror because His image seems to be quite distorted in many instances. I think he created some of us just so that we could scream His name when we see some of His "creations," like, "Oh, my God! What was that?!" Hehehe.
My parents always taught me that beauty is only skin deep. There is a corollary to that. It goes something like this: "Beauty may be only skin deep, but ugliness goes all the way to the bones." I tell you, there is not enough fairy dust in the world to turn these Cinderellas into princesses. Some skins are incapable of representing beauty. Believe me. I know it now.
With COVID making a resurgence, I hear that mask mandate maybe coming back. I say to that, "Not soon enough!" It should never have been lifted in the first place. I urge that we bring it back immediately, as a way of saying to some folks out there, "Hey, put that mask back on before you scare the children." Some people need to wear two or three masks to minimize the damage to our retinas—you know, to protect us—from their "beauty." COVID be damned!
Muhammad Naeem | Contributed
Find your latest news here at the Hemet & San Jacinto Chronicle