(ARE Animal Rescue)
On Thursday, January 23rd, at noon, ARE Animal Rescue celebrated its grand opening at 101 E. Florida Ave. in Hemet. Owners, Grant Brubaker and Amber Schlieder, were joined by Hemet/San Jacinto Chamber of Commerce and approximately 30 community members in welcoming the business owners and the services they offer.
The animal adoption center is a non-profit, non-euthanizing organization that is dedicated to saving animals–dogs, puppies, cats and kittens–from overcrowded shelters where they're at risk of being "put down."
"Every one of these animals were scheduled to be euthanized," says Brubaker, as he points to a cat named "Fang", who is looking for a new family, a new home.
The new facility houses about 250 foster dogs and cats, and is cared for by a compassionate team of employees and volunteers who believe all animals deserve a chance to live.
In 2019, ARE Animal Rescue saved 1,910 animals and projects a goal of 3,000 lives saved in 2020. They plan on doing this through dedicated work and volunteers; through adoption events hosted by major pet stores: and through public education and outreach.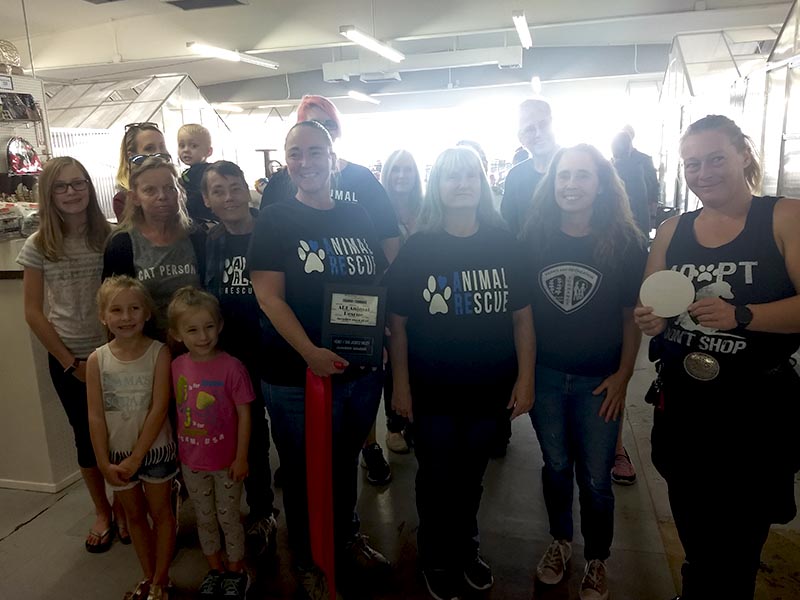 The main mission for the rescue is to save animals from being euthanized, and instead, adopt them out into the communities of Hemet, Menifee, Lake Elsinore and Oceanside, in hopes of preventing overcrowding and further still to make our area 100% "no-kill."
The vision for opening such a rescue came from Schlieder's experience of losing a beloved cat and the events that followed. The day she was waiting at the vet and saying her last goodbyes, she noticed many kittens that were going to be put down – because they were too young. As a rule, says Brubaker, "If you're under 2 pounds or under 8 weeks, you're too small or too young to be spayed or neutered, therefore, unadoptable and scheduled to be euthanized."
Through their efforts, the husband and wife team began receiving calls from shelters that were overcrowded and set to be euthanized, so they began bringing rescues into their own home – even into their real estate business. With so many animals and so little room, the couple made the decision, Brubaker says, "That's when we decided: lets start our own rescue, that way we have control . . . and so, for our anniversary, I got all the necessary paperwork done, filed it, and gave it to her [Amber, his wife] as our anniversary gift."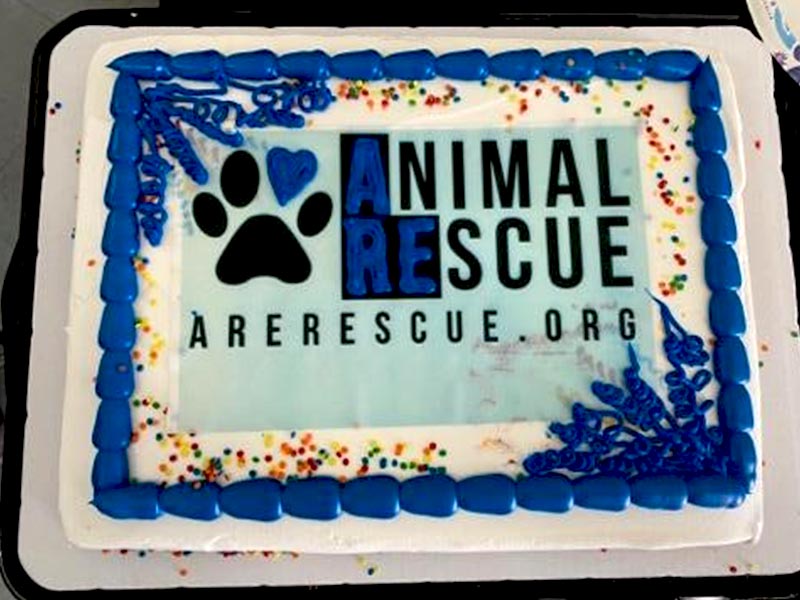 ARE Animal Rescue's 3-year vision is to offer foster training and support; education on animal behavior, health, wellness and nutrition; specialized animal training, low-cost spay/neuter service, and community events.
If you are interested in donating, fostering, volunteering or adopting, please visit www.ARErescue.org
Find your latest news here at the Hemet & San Jacinto Chronicle
Search: ARE Animal Rescue