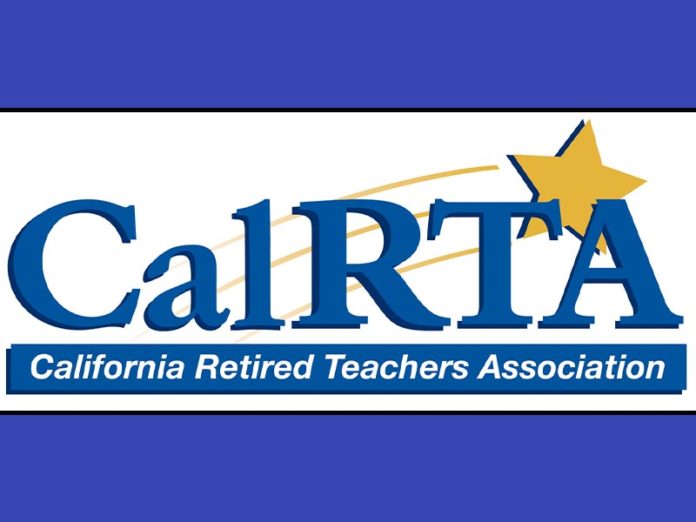 Three local teachers receive $100 grants
Division 33 of the California Retired Teachers Association (CalRTA), which serves the Hemet/San Jacinto valley and surrounding communities, recently awarded three $100 teacher grants to local educators.
Teachers in the Hemet, San Jacinto, Temecula, Murrieta, Menifee and Lake Elsinore school districts were notified in September that the first drawing would be held during Division 33's virtual membership meeting on October 13th. Nearly 40 teachers applied for the grants, and the three winners were randomly drawn from the list of applicants.
Kristina Killien Ward, a science teacher at Alessandro High School in Hemet for the past twelve years and honored as her school's Teacher of the Year in 2017, plans to use the funds to renovate the lizard tank in her science classroom. Jennifer Ream, who teaches at Hemet Elementary School, says, "I would buy rewards I can send to my scholars virtually. With them learning from home, it would be nice to brighten their day with a treat." Another Hemet Elementary School teacher, Rebecca Zayas, intends to purchase headphones for some of her students. "Their home environments are so loud and they cannot focus" during their virtual lessons and online class time, Zayas explained.
This is the second year that CalRTA Division 33 has offered $100 teacher grants, knowing that the funds will go a long way to help teachers meet the many needs of their students. Applications will open on November 8th for the next drawing to be held at Division 33's next virtual membership meeting on December 8th. Teachers can watch for announcements about upcoming teacher grant opportunities by accessing CalRTA Division 33's Facebook group at https://www.facebook.com/groups/calrtadivision33 or going to Division 33's website at https://div33.calrta.org/.
Sue Breyer, Vice President, CalRTA Division33
Find your latest news here at the Hemet & San Jacinto Chronicle