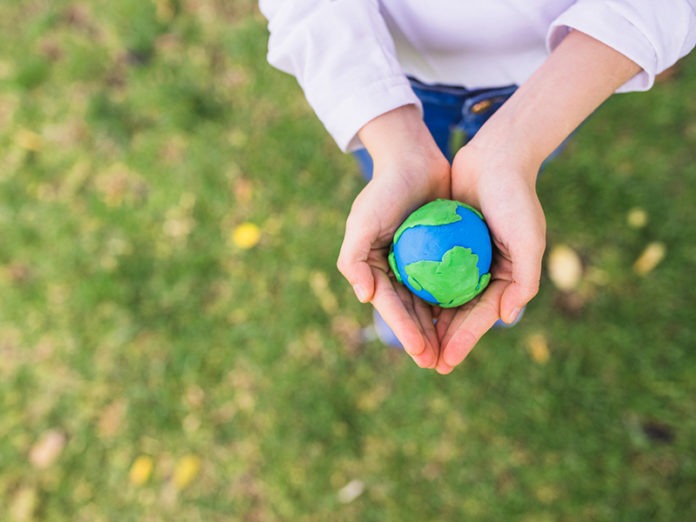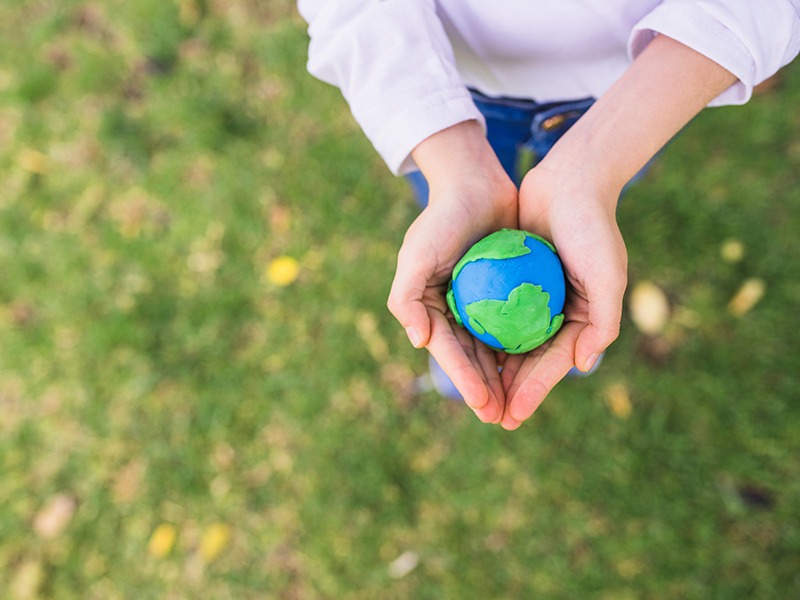 Many of the world's leading climate experts gathered recently in Glasgow, Scotland to discuss the state of our planet's environment at the 26th Annual United Nations Climate Change Conference (COP26). 
Among the notable heads of state, researchers, activists, scientists, and business leaders in attendance, representatives from Columbia University were there to deliberate on what more needs to happen to keep the goal of limiting Earth's warming to 1.5 degrees Celsius.
Since the late geochemist and Newberry Professor in the Department of Earth and Environmental Sciences Wally Smith Broecker coined the term "global warming" in 1975, Columbia University has been at the forefront of researching climate change and the potential impacts of our increasingly warm planet. Signaling the University's dedication to understanding, studying, and mitigating the effects of climate change, Columbia University President Lee Bollinger announced the formation of the Columbia Climate School, the nation's first school dedicated to researching the climate crisis, in July 2020.
COLUMBIA CLIMATE SCHOOL AT COP26
Jason Bordoff, co-founding dean of the Columbia Climate School and founding director of the Center on Global Energy Policy, hosted several roundtables, panels, and discussions during the conference, including a student roundtable with Columbia alum and 44th president of the United States Barack Obama.
The student roundtable featured three representatives from Columbia, including School of International and Public Affairs (SIPA) student Eduarda Zoghbi, MPA '22, who discussed youth activism and accelerating climate action. Obama thanked Columbia for creating the Climate School and encouraged the audience to stay active in their activism. "You're building power," he said.
Alex Halliday, co-founding dean of the Columbia Climate School, discussed the importance of the school's attendance at COP26. "A Climate School that just does great research and education will not necessarily make much a difference," Halliday said.
"This school needs to be more like a medical school that connects with its New York community and the wider world, devising actionable solutions in partnership with others who are at the front line of the issues."

– Alex Halliday, Founding Dean, Columbia Climate School
Director, Earth Institute, Columbia University
At the Climate School's flagship event, Columbia at COP26: Turning Ambition into Action, Jason Bordoff sat with guests Catherine McKenna, Peggy Shepard, Mary Nichols, Laurence Tubiana, and Deputy White House Climate Advisor Ali Zaidi to discuss the role of universities in the climate crisis, how to turn ambition into action, and what actually happens to pledges and plans when world leaders leave the conference and the spotlight turns to other global health issues. In his closing remarks, Ali Zaidi shared a similar sentiment as the previous president: "Be stubborn, be skeptical, be scientists, but be optimistic."
THE CLIMATE CRISIS AND PUBLIC HEALTH
Scientists have observed an increase in global temperatures at a rate faster than ever before recorded. One of the main casualties of climate change is a decline in public health: urban populations struggle with extreme heat and infectious disease, vulnerable populations contend with weakened sanitation systems and lack of access to safe shelter, and food systems wilt as crops wither or lose nutritional value from depleted soil.
With multiple experts across a range of climate and health areas, complemented by the expertise of Columbia's Climate School, the Columbia Mailman School of Public Health is uniquely situated to build interdisciplinary teams to tackle these new and complex climate issues.
The Climate and Health Program (CHP), the first of its kind in the United States, produces key research on a wide range of areas impacted by the climate, including food security, pollution, heat-related morbidity and mortality, forced migration, children's health, and so much more. Our faculty has studied these and other environmental health factors, identifying the most pressing issues, predicting future challenges, and developing tools to improve long-term health resiliency to climate extremes.
Our Department of Environmental Health Sciences (EHS) conducts field research to understand, prevent, and mitigate the impact of environmental exposures and climate change on human health. The EHS department offers four different degrees that guide an exploration of the environment and explain how it contributes to health:
·Master of Public Health (MPH): Environmental Health Sciences
·Master of Science (MS): Toxicology
·Doctor of Public Health (DrPH): Environmental Health Sciences
·Doctor of Philosophy (PhD): Environmental Health Sciences
There's more to know about how the Columbia Mailman School is combating climate change. Discover the Columbia Climate & Health Program at the Mailman School of Public Health.
Find your latest news here at the Hemet & San Jacinto Chronicle