(CrimeWatch – October 3)
Coachella Valley Violent Crime Gang Task Force
Gang Member Arrested with Firearm – Incident Date: 10/01/19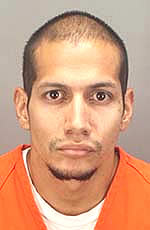 On Tuesday, October 1, 2019, at 3:00 P.M. the Coachella Valley Violent Crime Gang Task Force conducted a probation compliance check at a residence near the 85000 block of Middleton Road in Thermal.  During the probation check, Task Force Officers seized a loaded .25 caliber semi-automatic handgun and suspected methamphetamine.
Task Force Officers arrested documented gang member, Severiano Perez, 28 of Thermal, for Violation of Probation and Possession of Methamphetamine with a Loaded Firearm. 
Also arrested was Shianne Barrera, 21 of Thermal for an outstanding Felony Theft Warrant out of Nevada. Both were booked at the Larry D. Smith Correctional Facility in Banning.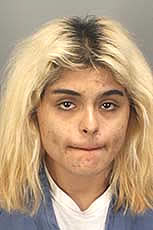 The Coachella Valley Violent Crime Gang Task Force is committed to creating safe and secure neighborhoods free of violent crime and gang activity.
If you have any information about this crime, please contact CVVCGTF member Officer Budnik at (760) 836-1600.
If you have non-emergency information regarding gang activity, please use our online Gang Task Force Tip Form or call 951-922-7601. 

---
Thermal
Robbery Arrest – Incident Date: 09/30/2019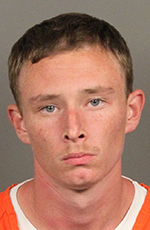 On September 30, 2019, at 3:06 PM, La Quinta deputies responded to the 7800 block of Main Street, in the La Quinta, regarding a robbery that just occured. During the robbery, witnesses chased the suspect, to the corner of Calle Tampico and Calle Mendoza, in the city of La Quinta. The La Quinta Special Enforcement Team quickly arrived on scene and took the suspect in custody and recovered the victim's property. During the investigation, it was determined Gabriel Tigner, 18-years-old of La Quinta, entered a business with his face covered and took a female's purse. Tigner was booked at the county jail in Indio.
The La Quinta Special Enforcement Team is asking anyone with additional information to contact Deputy Huyler at the Thermal Sheriff's Station by calling (760)-863-8990.

---
Southwest
NARCOTIC SALES – Incident Date: 09-30-2019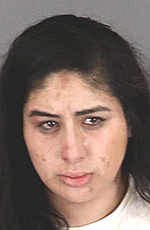 On the above date and time, a Sheriff's Sergeant from the Temecula Sheriff's Station conducted a traffic enforcement stop on a gold 1999 Acura for a vehicle code violation. The Sergeant contacted the driver, Christina Marie Quintero, a Hispanic female adult, 25 years of age, and a resident of Menifee.
A record check showed Quintero had several outstanding arrest warrants for narcotics related offenses as well as a suspended license. Incident to arrest, a search of the vehicle was conducted, and an assisting deputy located 118 grams of methamphetamine, 2.4 grams of heroin, 70.4 grams of marijuana, 10 Hydrocodone pills, packaging, a digital scale and other items common with the sales of narcotics.
Christina Marie Quintero was arrested and transported to Cois Byrd Detention Center on charges of transportation for sales of methamphetamine and heroin.  While being processed for booking, an additional 24.5 grams of heroin were located hidden on Quintero's person. Anyone with additional information is urged to call Deputy Punzalan at the Southwest Sheriff's Station at (951) 696-3000 or Riverside County Sheriff's dispatch at (951) 776-1099.  
---

Palm Desert
Driving Under the Influence – Traffic Collision
Incident Date: September 28, 2019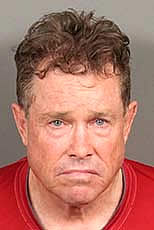 On Saturday, September 28, 2019, at approximately 11:32 PM, Deputies from the Riverside County Sheriff Department, responded to a traffic collision at the 32-000 block of Bob Hope Dr., Palm Desert. It was determined the driver, Jeffrey Myers , 62 years of Cathedral City, was travelling westbound toward Bob Hope Drive and collided into the median. Myers did not sustain any injuries. During the investigation, it was determined that Myers showed symptoms of being under the influence of alcohol and/or drugs. Myers was arrested for driving while under the influence of alcohol and/or drugs. Myers was transported to a local hospital as a precaution. Once treated, he was booked into the Riverside County Jail in Indio.
The Riverside County Sheriff Department encourages all drivers not to drink and drive. To report drunk drivers, please call 911. Anyone with any information regarding this incident is urged to contact Deputy  Adrian Morales at (760) 836-1600 or call anonymously at (760) 341-STOP (7867) and reference incident #S192710046.

---
Find your latest news here at the Hemet & San Jacinto Chronicle
Search: CrimeWatch – October 3