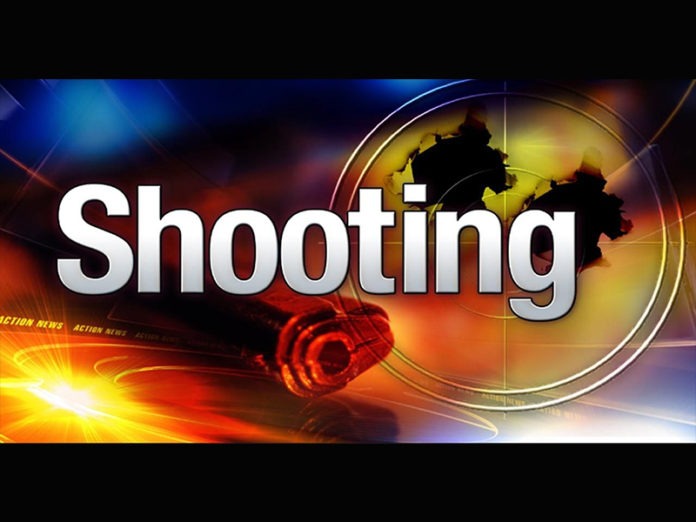 Details:
On Tuesday, June 15th, 2021, around 4:40 PM, Border Patrol agents working routine patrol, in plain clothes and driving unmarked patrol vehicles, encountered a suspect who they had been informed was armed and wanted for assault with a deadly weapon by the Ventura County Sheriff's Department. The suspect was driving southbound on Interstate 15, near Lake Elsinore, CA. Agents followed the suspect for several minutes before he exited the highway and parked at a gas station. When agents attempted to take the man into custody, he drove his vehicle toward the agents and struck two Border Patrol vehicles as he fled the area. Border Patrol requested assistance from the Riverside County Sheriff's Department.
Around 4:50 PM, deputies from the Southwest Sheriff's Station, along with the Special Enforcement Bureau, located the wanted suspect vehicle in the city of Temecula. A vehicle stop was initiated but the suspect failed to yield. The suspect fled at a high rate of speed and a pursuit was initiated. The pursuit travelled through multiple different areas within Temecula and Menifee and onto Interstate 215, travelling both north and south and at times reaching high rates of speed into oncoming traffic.
As the suspect vehicle was travelling northbound on Interstate 215, the vehicle began to slow down and ultimately came to a stop near the center median, just south of Ethanac Road. The suspect fled the vehicle on foot, jumped over the center median and ran into the southbound lanes of Interstate 215 armed with a handgun. At that time, a deputy involved shooting occurred.
Deputies immediately rendered medical aid to the suspect who was transported to a local hospital. While at the hospital, the suspects health declined and he ultimately succumbed to his injuries.
No deputies were injured during this incident. There are no outstanding suspects and there is no threat to the public.
The involved deputies will be placed on administrative leave per Department policy. The names of the involved deputies will not be released at this time.
An Investigator from the Riverside County District Attorney's Office will lead this investigation, aided by the Riverside County Sheriff's Department Force Investigations Detail. This is an active and on-going investigation. Anyone with information regarding this incident is encouraged to contact District Attorney Investigator Munoz at 951-955-2777 or Investigator Gomez at 951-955-2777.
For media inquiries regarding this incident please contact the Media Information Bureau.
Find your latest news here at the Hemet & San Jacinto Chronicle