Reporting Deputy: Sergeant Ricardo Contreras
File # MG231600007
Details:
On June 9, 2023, approximately 11:56 PM, Cabazon Sheriff's Station deputies were dispatched to a domestic violence call in the 11600 block of Mathews Road, Banning. The suspect, Terry Jon Presley, a 61-year-old resident of Banning, assaulted the victim and fled the location. While deputies were on scene, they saw several firearms and ammunition belonging to Presley. Prior to their departure, Presley returned to the location and refused to exit his vehicle when instructed to do so. After negotiating with Presley, he eventually complied and was taken into custody. Presley has previously been convicted of domestic violence, preventing him from being in possession of any firearms. Presley was booked at Smith Correctional Facility in Banning on domestic violence charges.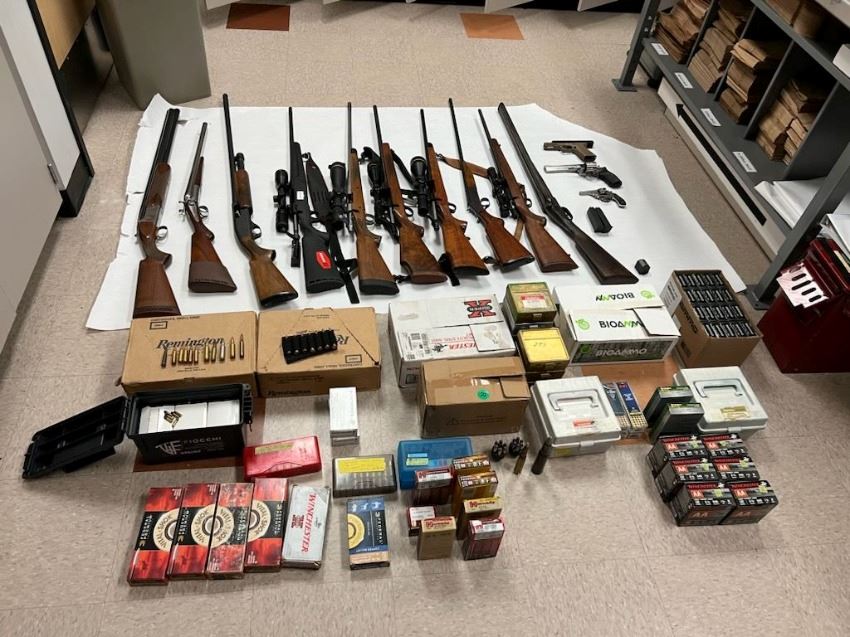 Anyone with information regarding this case is encouraged to contact Deputy Constantin at the Cabazon Sheriff's Station at 951-922-7100.
For media inquiries regarding this incident please contact the Media Information Bureau.
Find your latest news here at the Hemet & San Jacinto Chronicle