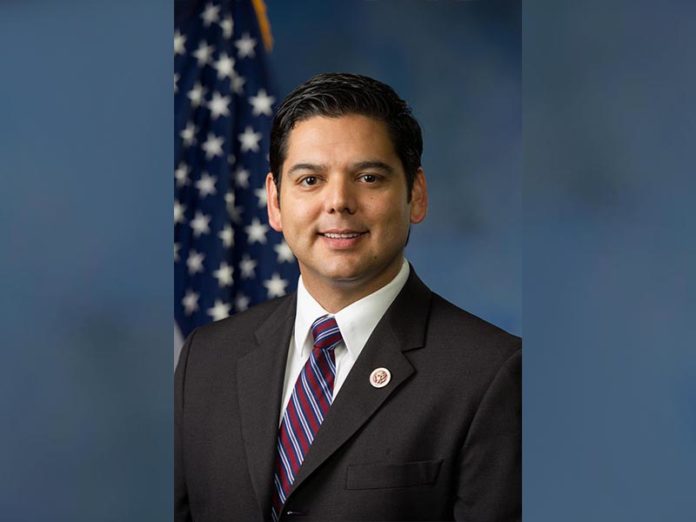 Washington, D.C.
Kelly O'Keeffe | Contributed
On April 29th, Congressman Raul Ruiz, M.D. (CA-36) announced a $320,000 federal grant from the Department of Commerce's National Telecommunications and Information Administration (NTIA) for the Cabazon Band of Mission Indians to provide local Native American families access to quality internet access. The federal grant is part of the Tribal Broadband Connectivity Program and will help to connect 17 unserved households with qualifying broadband service. Dr. Ruiz, who voted to pass the funding in the Bipartisan Infrastructures Law, worked with the Cabazon Band of Mission Indians to secure this much-needed funding.
"The pandemic showed us why it is so important to have internet for education, health care, and commerce," said Dr. Ruiz. "Not having internet puts families at a disadvantage, which leads to education, health, and economic disparities for underserved communities. This federal funding is important to me, the Cabazon Band of Mission Indians, and the families, who for the first time, will have access to the internet. I'm glad for them and to have been a part of these efforts."
BACKGROUND
The Tribal Broadband Connectivity Program, funded by the Consolidated Appropriations Act of 2021, makes $980 million available for grants to eligible Native American, Alaska Native, and Native Hawaiian entities for broadband deployment, digital inclusion, workforce development, telehealth, and distance learning.
In addition, the Bipartisan Infrastructure Law provided an additional $2 billion in funding for this program. And the NTIA is preparing to launch a series of new grants to build broadband infrastructure across the country, create more low-cost broadband service options, and address our communities' digital equity and inclusion needs.
This funding continues Dr. Ruiz's long-standing commitment to expanding access to reliable, high-speed Internet for Native American families:
Introduced the Tribal Internet Expansion Act, which adds Indian Country to the priority areas list for the Federal Communications Commission's Universal Service Fun;
Also cosponsored the LIFT America Act, which provides $80 billion to build high-speed broadband internet, including $500 million for Tribal broadband through NTIA;
And voted in favor of the Bipartisan Infrastructure Act, which provided $65 billion for broadband deployment, including $2 billion for Tribal broadband grants through the Tribal Broadband Connectivity Program.
Find your latest news here at the Hemet & San Jacinto Chronicle