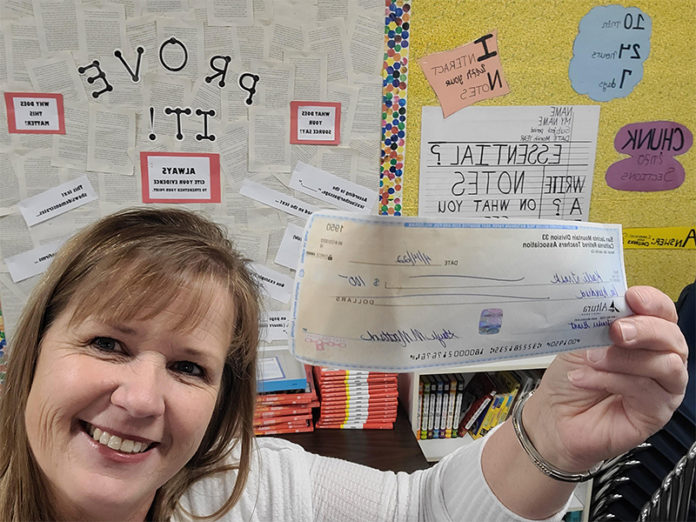 Funds to Purchase Classroom Supplies
Sue Breyer, CalRTA Division 33 Vice President
The students of five local teachers will see some new gadgets, games and gizmos in their classrooms before the school year ends, thanks to the California Retired Teachers Association's State and Division 33 Teacher Grant programs. The names of four lucky $100 grant winners were randomly drawn at Division 33's recent membership luncheon on April 12th. A fifth name was selected in early March in a CalRTAstatewide drawing.
The Division 33 $100 grant recipients were Darian Benzango, a Kindergarten teacher at Cawston Elementary School in Hemet; Kaeli Trask, a 7th grade English Language Arts (ELA) teacher at Thompson Middle School in Murrieta; Alicia Gee, a third grade teacher with the Menifee Virtual School in Menifee; and Lee Jones, a student government teacher at Tahquitz High School in Hemet. Hemet's McSweeny Elementary School Transitional Kindergarten teacher, Dawn Jackson, received one of CalRTA's 40 state $100 Teacher Grants in a drawing held March 11th and was surprised to find out that she would receive another "matching" $100 from Division 33, a $200 windfall for her and her students. She plans to use the money to purchase some much-needed hands on activities to reinforce her students' fine motor skills, letter recognition and science knowledge.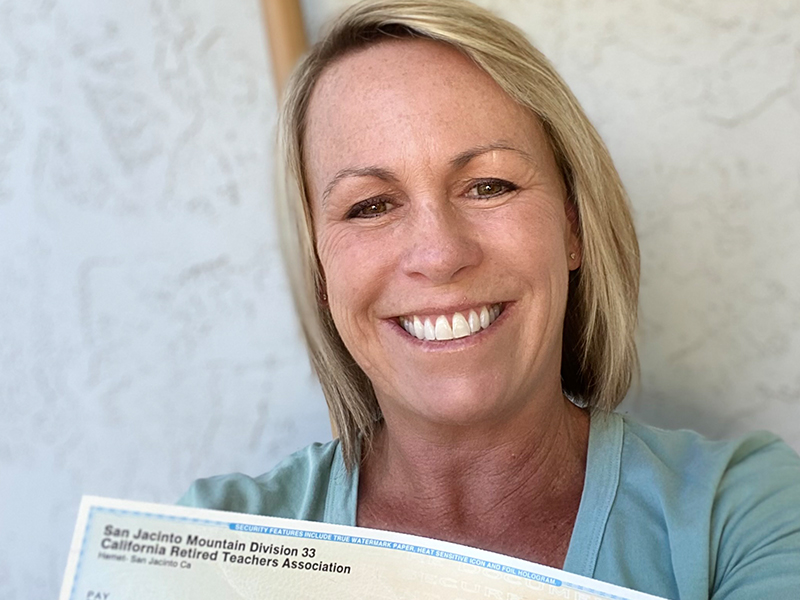 Darian Benzango is currently taking the LETRS course (Language Essentials for Teachers of Reading and Spelling) – and will use her $100 check to purchase phonemic awareness games and hands on activities for her kinder students! "Thank you so much! It was very exciting to find out I was this month's winner," Benzango exclaimed after receiving her award notification.
Seventh grade ELA teacher Kaeli Trask was also excited at her selection. "Thank you, thank you, thank you! I am beyond thrilled I was chosen as one of the CalRTA Teacher Grant Winners this past month. The $100 grant will allow me to purchase Calming Fluorescent Light Filters to dim the harsh classroom lights for my students, and a large collection of golf pencils — my students are constantly in need, and these provide a quick way for them to grab a pencil and continue their work," Trask said.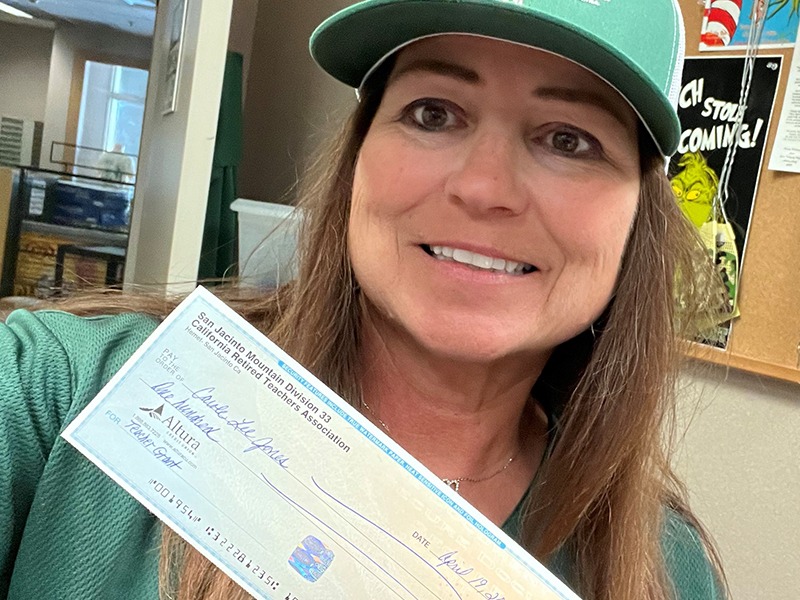 Lee Jones, Tahquitz High School ASB Director and 17-year veteran educator, shared her excitement upon receiving her $100 grant. "Thank you for this gift! I will be using it to purchase a lighted-tripod so that the students can record events 'live' and share what we are doing on campus," Jones explained.
Menifee Virtual School's third grade teacher, Alicia Gee, explains, "I have always been interested in hands-on science activities. With the $100 I plan to build science kits that my students can use while at home as they are part of the Menifee Virtual School. Thank you!"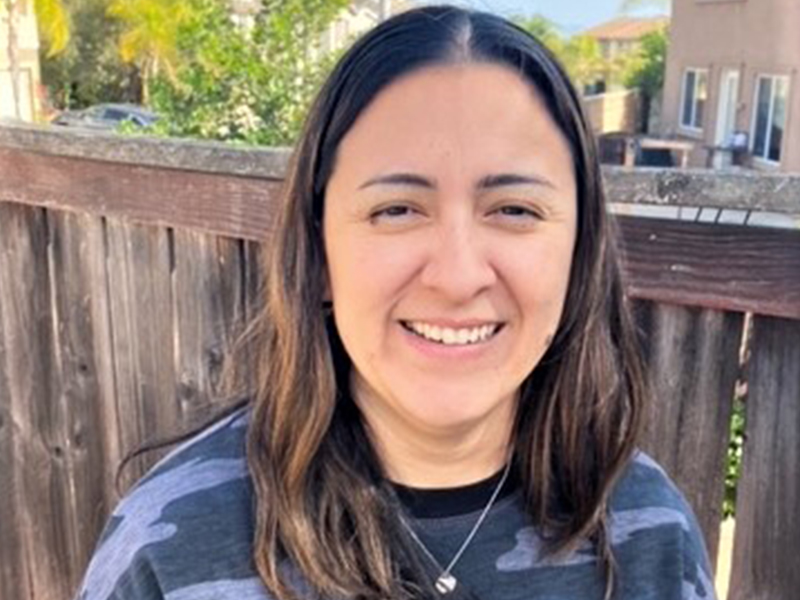 CalRTA Division 33 will hold one final drawing for this school year on Tuesday, June 7th, during their scholarship luncheon. Teachers in the Hemet, San Jacinto, Temecula, Menifee, Murrieta, Nuview, Romoland and Lake Elsinore School Districts can access the application at div33.calrta.org/scholarships-and-grants/ or tinyurl.com/CalRTADiv33TeacherGrant. Teachers will also receive notifications via email at their school sites and can find more information on the CalRTA Division 33 Facebook page: https://www.facebook.com/groups/calrtadivision33.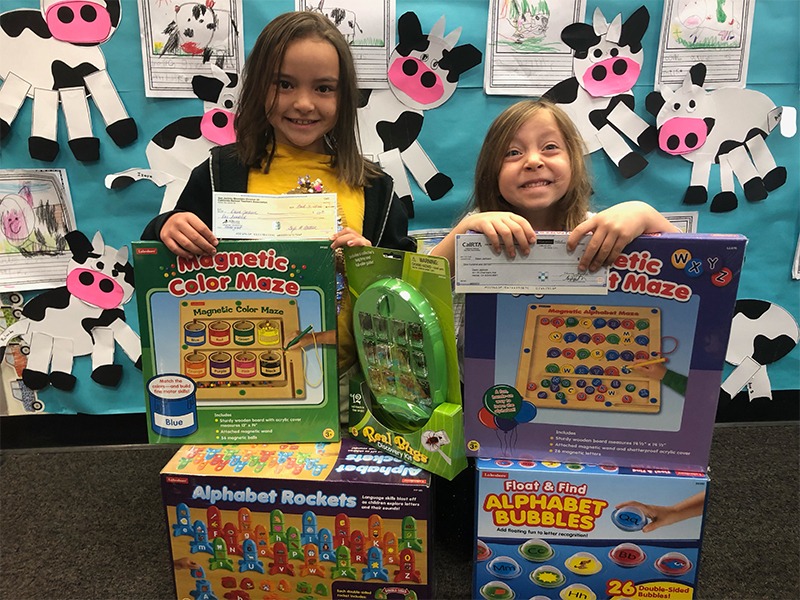 Find your latest news here at the Hemet & San Jacinto Chronicle