(Exactly who are Fire & Grace & Ash)
This is the question Hemet Concert Association (HCA) has been hearing about the first concert of our 47th season on Sunday, October 27, 2019. And the answer is: they are one of the most exciting "fusion" groups in today's musical scene. "Fire" is a violinist/fiddler with long red hair named Edwin Huizinga who is equally adept with Bach and Bill Monroe. "Grace" is the Grammy-award winning guitarist Bill Coulter, whose stylish talents are also versatile. And "Ash" is the rising-star composer and mandolin player Ashley Broder. 
The trio performs unique and compelling arrangements of Baroque music by composers like Bach and Vivaldi, mixed with traditional American fiddle tunes and shimmering Celtic sounds. Their program for HCA will feature their latest project, Partita Americana, blending the violin music of J.S. Bach with old and new American fiddle music.
"We strive to present groups that will appeal to everyone in our audience, from the connoisseur to the casual listener to older retired people to young students – we admit anyone age 22 and under for free. I guarantee Fire & Grace & Ash will knock everyone's socks off!" says HCA's Artistic Director Diane Mitchell.
Favorite performers at the Carmel Bach Festival where they premiered their Partita Americana in 2018, Fire & Grace & Ash have garnered critical acclaim. "Their playlist is a monument to musical diversity and crossover brilliance…" (Monterey County Now)
Performing both baroque and modern repertoire, Canadian violinist Edwin Huizinga has appeared alongside Yo-Yo Ma, Itzhak Perlman, Dawn Upshaw, Mike Marshall, and Stevie Wonder. He has performed with such premiere Baroque ensembles as Tafelmusik and ACRONYM. He is a founding member of the Classical Revolution–an organization dedicated to shaping the future of concerts and jam sessions in alternative locations around the world–and serves as Artistic Director of the Big Sur Music Camp.
Guitarist William Coulter has been performing and recording traditional guitar music for over twenty years. His most recent solo recording, The Road Home (Gourd Music) was met with critical acclaim and, in 2005, he received a Grammy Award for his contribution to The Pink Guitar, a collection of solo guitar arrangements of Henry Mancini's music. His book of transcriptions, Celtic Crossing, published by Mel Bay, includes all of the music from his recording of the same name. William maintains a classical guitar studio at the University of California at Santa Cruz and teaches at many summer music camps.
Fluent on mandolin (both acoustic and electric), violin, and cello, Ashley Broder crafts melodies, sonic textures and haunting harmonies that distinguish her works easily from the norm. Described as a "mandolin phenomenon" by the San Diego Tribune and highly sought after by a wide range of musicians needing to round out their sound, Broder has performed in folk clubs, festivals, bars, dance halls, orchestras, and recording studios. Broder brings an authentic mandolin virtuosity and flair for the modern instrumental composition to the trio.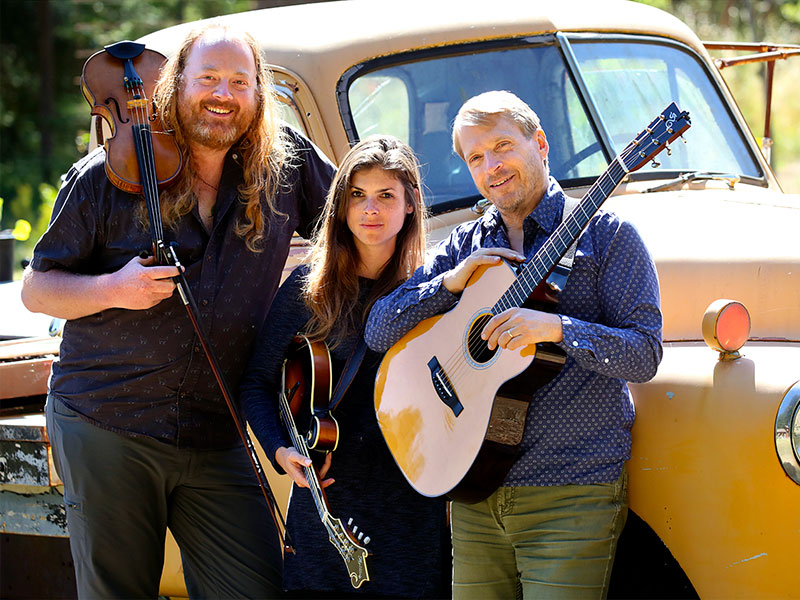 Fire & Grace & Ash will perform for HCA, as mentioned, on Sunday, October 27, 2019, in our new venue, the Tahquitz High School Performing Arts Center located at 4425 Titan Trail, Hemet. Doors open at 2:00 p.m.; the concert begins at 2:30 p.m. For tickets and other information, visit: www.hemetconcerts.org or call HCA President Tom Garnella at 951.927.2449.
Find your latest news here at the Hemet & San Jacinto Chronicle
Search: Exactly who are Fire & Grace & Ash