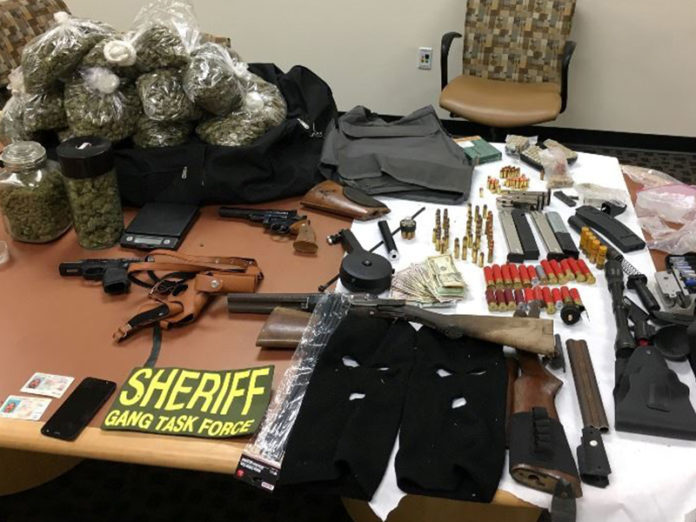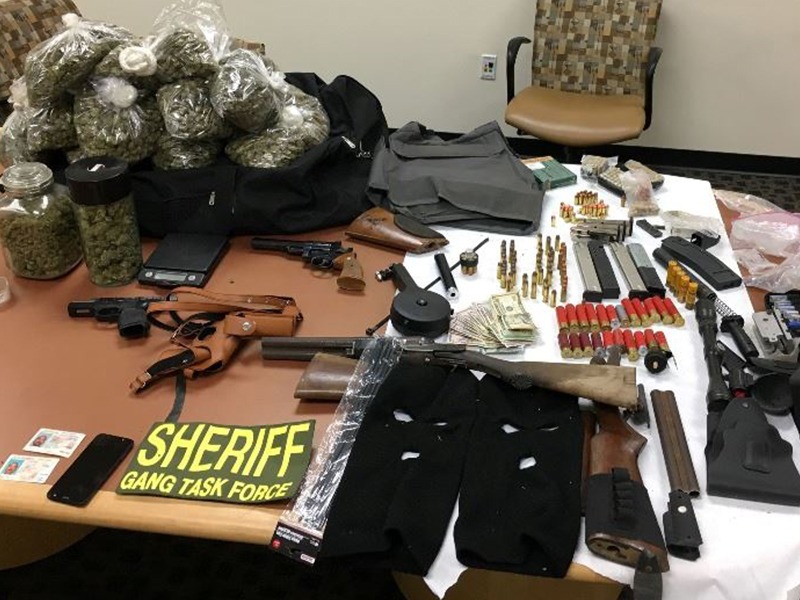 Details:
On Thursday, January 20th, 2022, at 4:30 P.M., members of the Riverside County Regional Gang Task Force Region 6 conducted a traffic stop in the area of Mount Rainer Street and Mount Shasta Street in the city of Perris. Deputies contacted documented criminal street gang member Daniel Ambriz, a 29-year-old resident of Perris. Deputies discovered Ambriz was a convicted felon and on probation for possession of a stolen vehicle.
Ambriz was removed from his vehicle and searched. A search of Ambriz revealed a loaded .40 caliber firearm on his person. Deputies transported Ambriz to his residence located in the 1300 block of Mount Shasta in the city of Perris, to conduct a probation search. During the probation search, Deputies located a .44 Magnum revolver, short-barreled shotgun, (2) loaded .40 caliber magazines, a suppressor, 42 pounds of marijuana, approximately 320 rounds of live ammunition in various calibers, body armor, and several high-capacity magazines.
Ambriz was taken into custody and charged with Felon in Possession of a Firearm, Felon in Possession of Ammunition, Possession of a Short-barreled Shotgun, Possession of a Weapon Suppressor, Felon in Possession of Body Armor, Possession of Marijuana for Sales, and Probation Violation. Ambriz was booked into the Cois Byrd Detention Center.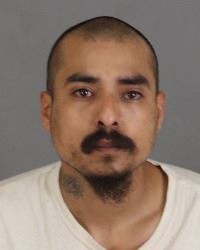 The Perris-Lake Elsinore Regional Gang Task Force is committed to creating safe and secure neighborhoods free of violent crime and gang activity. Anyone with information is encouraged to contact Deputy Brian Hinkle at (951) 210-1000.
For media inquiries regarding this incident please contact the Media Information Bureau.
Find your latest news here at the Hemet & San Jacinto Chronicle