("Flash Mob")
Hemet Eye News supplies exclusive photos of crime
A "Flash Mob," a group of like (read: weak)-minded individuals who gather spontaneously, gathered in a group of approximately 20 people and raided an AM/PM Mini Market at the corner of Stetson and Gilbert in Hemet. Rumors circulated that some days later the same group hit a Walgreens Drug store in San Jacinto. A call to the Riverside Sheriff's Office and to all the Walgreens' in the area have dispelled those rumors.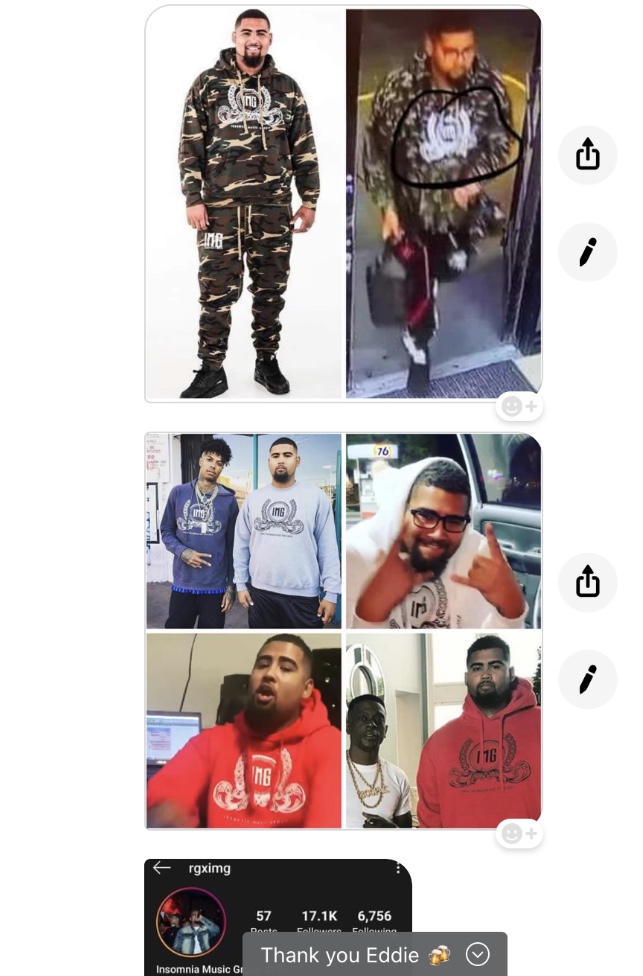 As has been seen in "spontaneous" attacks against certain political leaders such as Donald Trump, this was not a one-off, off-the-cuff spontaneous event, but a well-coordinated, somewhat bizarre, staged attack. The Hemet-San Jacinto Chronicle thanks Eddie George, Laurie Cain and the staff of Hemet Eye News for these exclusive photos of the event.

In what can only be described as a bizarre robbery cum performance art cum disorderly conduct (just to name a few of the possible charges), the group walked into the AM/PM and began to steal items, eat food, put down a "beat box," and dance. Then they began to roam around the store as if they owned it.

The would-be owners rummaged around the store proper, then on to the storage room, and then to the back, to the store's safe. It appears that they were unsuccessful in the attempted break-in of the safe. The video can be seen on Hemet Eye News' Facebook site.

The video and photos revealed some interesting facts. First, the cashier seems to be more than compliant: she actually seems to be dancing with the robbers. And according to Hemet Eye News' Eddie George, "That logo looked familiar and a couple of our viewers realized that they knew this guy and the he had, of all things, a studio…a music studio in San Jacinto!" George referred to the interesting logo on the hoodie of the rotund "master of ceremonies" who seems to be in charge of these thieves who, upon close examination, appear to be as young as middle-school age. "Corrupting the morals of a minor," anyone?
While the Hemet-San Jacinto Chronicle has received the name and address of the "studio" of this lead donkey (through Hemet Eye News)…we will not give him what he wants by publicizing that information here.

Further, one of the photos reveals the lead clown in this troupe to be standing next to "Blueface" aka Jonathan Michael Porter who bills himself as a "rapper" and "song writer." It unclear if Mr. Face is in any way tied to the attack or if he was just an inspiration to the leader of this fool's parade.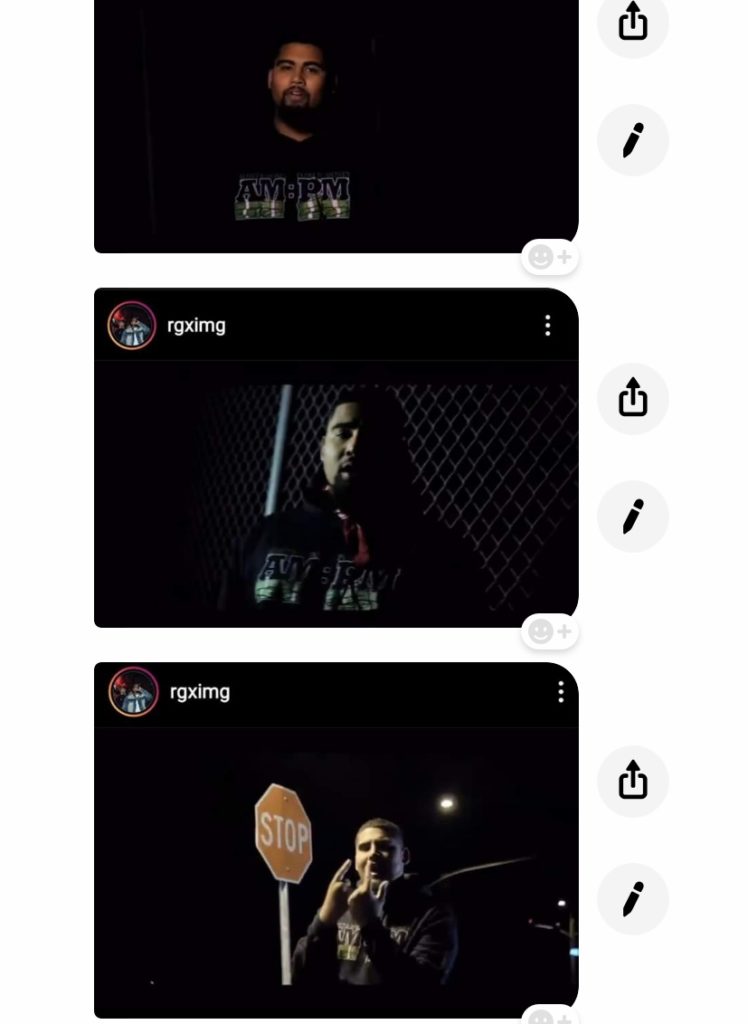 While the kids in this video (starting with the lead kid-a seeming adult who should know better) may think this is funny, taking something that isn't yours isn't a game, even if you're dancing around, making a fool of yourself while doing so on camera. This kind of behavior seems to be an outgrowth of a society made up of individuals who believe that they are owed something from those who work for a living. Maybe someone should treat this witless "leader" to a course in civics or ethics…or would that now be deemed "unconstitutional"?

Those with any information are urged to reach out to the Hemet PD at 951 765-2400
The Hemet-San Jacinto Chronicle would like to thank Eddie George, Laurie Cain and the staff of Hemet Eye News without whose help and exclusive photographs this article would have been impossible.
Find your latest news here at the Hemet & San Jacinto Chronicle
Search: "Flash Mob"