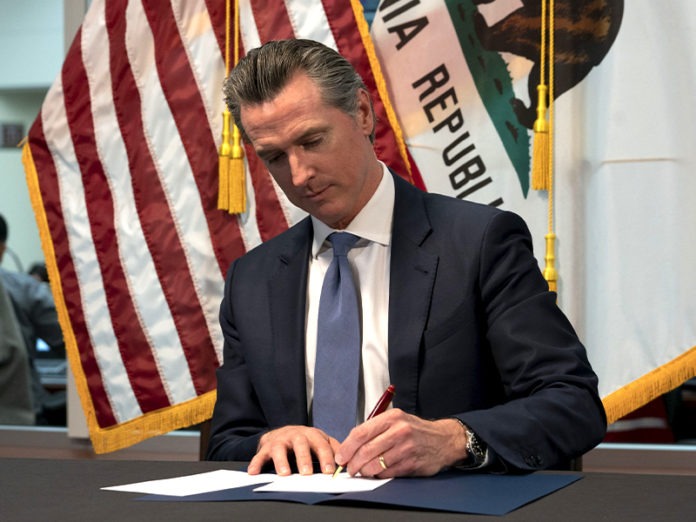 In the waning hours of the 30-day period Governor Newsom had to sign or veto bills passed by the legislature, the governor signed CNPA sponsored legislation that will provide economic relief to newspapers beleaguered by revenue losses caused by the pandemic and the threat of increased costs to comply with California's new independent contractor law.
The bill, AB 323 by Assemblywoman Blanca Rubio (D-West Covina) extends for another year the exemption for newspaper carriers from the stringent ABC test used to determine whether workers are properly classified as independent contractors. The current exemption was scheduled to expire on January 1, 2021 and AB 323 will extend it to January 1, 2022.
AB 323 also requires the Department of General Services to identify all media advertising contracts awarded by the state, which media sources received the contracts, and the amounts paid to each media source. This is intended to help the state as well as ethnic and community news organizations understand the inequities that exist for these news organizations with respect to the state's ad contracting practices. The information will be used in future efforts to reduce these inequities.
AB 323 was strongly supported by CNPA and many individual newspapers whose publishers personally contacted their Senators, Assembly members and the Governor urging them to support the bill.
Many CNPA members ran editorials, op/eds by local community leaders and advertisements in support of the effort dubbed the Save Local Journalism Act. All of these efforts were the reason why the bill received such strong support and CNPA is deeply grateful for the commitment and extraordinary work by all of those involved.
AB 323 becomes effective on January 1, 2021.
Earlier this month, the governor signed AB 2257 by Lorena Gonzalez (D-San Diego), the author of AB 5. It includes a provision that eliminates the 35-submission cap for freelance writers, photographers, artists, cartoonists, and editors. It also adds exemptions for other job classifications including musicians, translators, and youth sports coaches and officials among many others.
AB 2257 was effective immediately upon the Governor's signature rather than on January 1, 2021 when all other bills become effective.
Exempt.
-CNPA
Find your latest news here at the Hemet & San Jacinto Chronicle