(He can do anything you can)
Johnny Sandoval was just 17 when the first taken, in October 1984.
His mother had to sign a wavier for him to enlist in the United State Navy boot camp in Great Lakes Illinois. He went on to be stationed at the long Beach Naval Base and did three tours overseas at Western Pacific Deployment as a 3rd class Engine-man on board the U.S.S. Cayuge. He received an honorable discharge October 11, 1988.
February 3, 2001 his life would be forever changed.
Sandoval was in Tijuana Mexico and was involved in a vehicle roll over accident. The Red Cross in Tijuana said he had two broken legs. He mentioned he could not feel anything and they sent him to an American doctor, did a CT Scan and found he had broken his T-12 (12th Thoracic Vertebra ) and L-1( first lumbar Vertebra) a spinal cord injury which left him a paraplegic.
He will tell you it wasn't easy; he had to deal with depression, "…but you got to press through it," says Sandoval. He uses a manual wheelchair as much as possible to keep his strength up and stay in shape. Thanks to two Recreational Therapists (RT) at the San Diego VA Hospital RT Kelly Kalizewski and intern Jena Van Fossan , they got him involved with sports. He did it all: basketball, 9-ball , table tennis. Sandoval always has a great attitude and a good disposition: he is a leader among veterans and he's always ready to help.
RT Kelly Kalizewski introduced him to the National Wheelchair Games in New York. Power Soccer didn't come around till 2006: it first was held in Alaska and then in 2018, Sandoval heard from his good friend Willie Hendrickson about a power- soccer team: Veteran Warriors, right here in his home town of Hemet. This changed his life. When Sandoval is at the VA, he can be found giving newly-injured Veterans and children hope and letting them know that they can be useful, productive citizen and live a fulfilling life.
Since Sandoval has come to the team, they have been to Louisville Kentucky for the National Veteran Soccer Games and Sandoval brought home a bronze medal in basketball. Sandoval and Hendrickson, along with the Veteran Warriors went to Berkley California to the 1st Kathryn Black Invitational Power Soccer Tournament. Our very own Veteran Warriors dominated the events 4 – 0 and brought back the Championship Trophy.
Now Sandoval is the Team Captain and Hendrickson is team Ambassador: this duo are like brothers and have put an amazing total five man power soccer team together called the Veteran Warriors Adaptive Sports Club Team. They practice here in Hemet. If you are a disabled veteran and want to know more about power-soccer and other sports, et in touch with me and I will get you connected. These guys live to help other veterans enjoy life to the fullest and are so much fun to hang out with.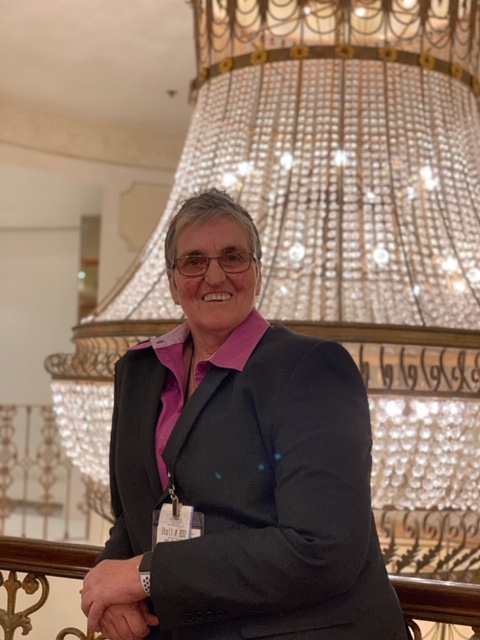 At adaptive sports-events, Johnny can alway be found giving help and inspiration to teammates and even crosses the field to help the opposing team. For Sandoval it is not about winning, it is about being competitive and making a difference in the lives of others.
I asked Sandoval what he'd tell a new veteran finding out they have a spinal cord injury. "It does get better, I can do anything an able-bodied person can do, just from a sit-down position. and I just learned how to ski". Talking with Johnny just makes you feel good: he has a great outlook on life and reminds you to be grateful for the body you have.
Find your latest news here at the Hemet & San Jacinto Chronicle
Search: He can do anything you can