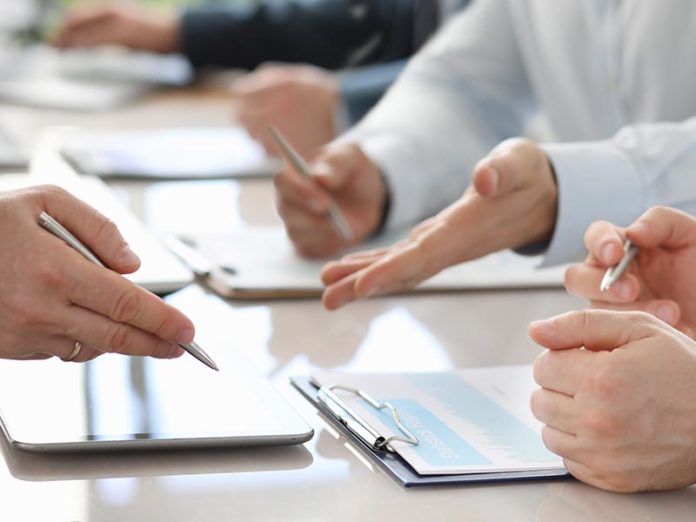 Mayor Karlee Meyer presided over this week's City Council get-together appearing hale and hardy as ever with a sense of humor unequaled in local politics. Once the preliminaries were over the Council settled down to business at a more rapid pace than in recent meetings.
No decisions were reported out on the three issues discussed in the Closed Session preceding the general Council Meeting.
Early on, public comments were taken care of. One gentleman from Hemet West complained about the homeless settling in near homes and neighborhoods, suggesting that the Hemet Police Department should make regular sweeps to clean up the "mess."
Richard Katella praised the Hemet Police Department for the way they cleaned up the drugs, thugs and bad actors in his neighborhood. That was echoed by a lady who thought it was not a wise idea for the Travel Lodge across the street from Gibbel Park becoming a homeless shelter. Mayor Meyer reminded him that the Travel Lodge was a private business and accepted State Funding for that purpose and the city has no say-so about it unless a law was being broken.
Passed a Resolution Granting the Sale of Canine Duke, an Eight-Year-Old Belgium Malinois "Working Dog Owned by the City of Hemet, to Hemet Police Department to Corporal Andrew Reynoso in the amount of $1.00 and Authorized the City Manager to Execute the Sales Contract in Support of the Resolution and Presentation of a Proclamation. Duke was well behaved as always as the transfer took place in Council Chambers. After being part of more than 500 Police actions he will be retired to his new owner and live out his wife guarding the officer's home.
The Council received a report on emerging market uses, including Electric Vehicle Battery Storage Technology, Financial Technology, biological technology and other future advances. It was stated that by 2035 thirty million electric vehicles will be the roads, which makes the planning more relevant than ever.
Received and filed the City of Hemet Warrant Registers
Adopted a Resolution of the City Council of the City of Hemet, California approving the Fiscal Year 2021-2022 through the Fiscal Year 2022-2023 Capital Improvement Program (CIP) for the City of Hemet and Authorized the Finance Director to establish total project appropriations per the CIP for new requests only.
1. Approved the City Council Open the public hearing and take testimony, if any:
2. Waive full reading, read by title only, and introduce an Ordinance entitled, an Ordinance of the City Council of the City of Hemet, California, Approving a Second Amendment o Development Agreement Amendment No 20-001 for Tres Cerritos West Between the City of Hemet and JMP Bixby Hemet.
Passed 4-0 a Resolution awarding an Agreement for Body-Worn Camera signal activation services and an auto-tagging license to Axon International in an amount not to exceed $65,028.07 and authorized the City Manager to Execute the Agreement and Purchase Orders in Support of the Agreement. The Council en masse thought this was an excellent idea and that it would serve well to protect the Hemet Police Department in Disputes and possible Litigations.
Passed 4-0 A Resolution approving the Second Amendment for Services between the City of Hemet and CSG Consultants, Inc., for a Contract Amount not to exceed a total of $218,968.75 for the Entire Contract Term and the Replacement of Exhibit "B" Compensation.
Passed 4-0 A Resolution Approving the Third Amendment for Services between the City of Hemet and 4LEA, Inc. For a Contract Amount not to Exceed in the Total of $185,000 for the entire Contract Term.
Passed 4-0 A Resolution of the City Council Authorizing the City Manager to Execute an MOU with Santa Ana Watershed Project Authority (SAWPA) and NV5G For Proposition 84 Grant Funded Water Use efficiency Budget Assistance Project.
Passed 4-0 A Resolution of the City Council Approving the Transfer of Siemens Mobility Contracts from Siemens Mobility to Yunex, LLC.
Passed 4-0 A Resolution rejecting all Bids for the Repairs City Water Well Number 12, 1n3 5o Authorize the City Manager to Revise the Request for Bids and to Solicit New Bids.
Passed 4-0 Set a Public Hearing on September 14, 2021, at 7:00 PM, for the purpose of receiving public input and comment on the city's proposed Backflow Ordinance Revision.
Passed 4-0 Second Reading and Adoption of an Ordinance 1979 of the City Council, acting in its capacity as the legislative body of City of Hemet Community Facilities District No. 2021-01 (Saddle Point) authorizing the levy of a special tax therein. Continued to next meeting a Resolution Approving a Budget Amendment for the Engineering Division in Fiscal Year 2020/21 and Fiscal Year 2021/22.
Passed 4-0 Re-appointment of Cyndi Lemke and Dana Hill as Planning Commissioners and approved Lori VanArsdale to remain as Planning Commissioner for the Hemet Planning Commission Until the vacancy in City Council District 4 is filled. (This became vacant when Joe Mayes was removed from the Council due to a technical error by the City Clerk in the 2020 election. Incidentally, former Mayor and Councilman Marc Searl has tossed his hat into the ring to oppose Joe to fill that position in September. Should be an interesting race. Both are well known and popular. Marc is considered part of the old guard by most while Joe came in 2020 which contributed to a temporary re-alignment of the Council).
Passed 4-0 to consider authorization of a letter of support to Assembly Bill 156, Communications: Broadband.
Passed 4-0 First and Second Parts of a Resolution Establishing Review Criteria for Commercial Cannabis Businesses; And a Resolution of the City Council of the City of Hemet, California, Establishing Application Fees for Commercial Cannabis Permits; Setting Cannabis Business License Tax Rates was Continued for Staff to bring back surrounding community rates.
The discussion on Cannabis rules, regulations and multiple taxes went on for some time, and if you are planning on purchasing pot legally in Hemet you may have to wait a long time, while San Jacinto is covering the valley.
Just saying' rustystrait@gmail.com
Rusty Strait | Senior Reporter
Find your latest news here at the Hemet & San Jacinto Chronicle