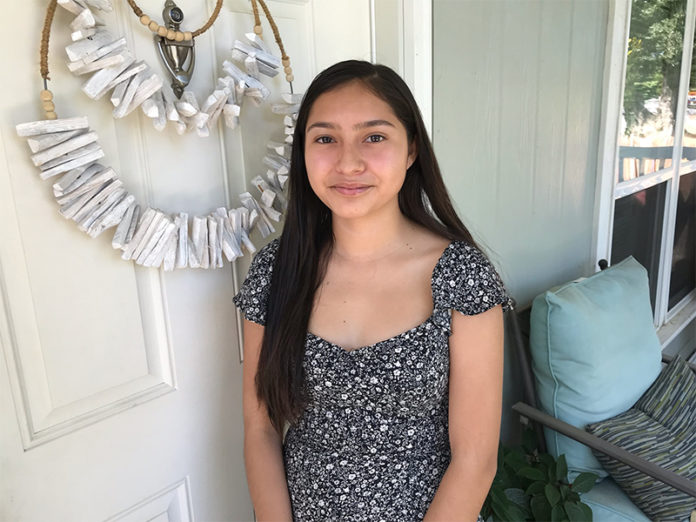 (Hemet teen awarded)
If you didn't know better, you would swear she was in middle school. However, her appearance and brilliance are not to be taken at face value. Jenny Cedeno, a student at Hemet High school, will be entering her Junior year this fall. She is petite and shy and not the least bit forward in her demeanor.
While in her sophomore year, she received one of the most prestigious awards given in the exchange student program. She was selected in the top percentage in the country to spend a year in Germany as an exchange student in the ASSE program.
"It was supposed to be an entire year but due to COVID-19 it was cut in half," She explains.
A former resident in Riverside, her family moved to Hemet after she finished middle school, "I like Hemet because it is more key and calm."
She is a straight-A student with a GPA of 4.1 and will not graduate until 2022. However, her overseas jaunt will begin in January 2021. She describes herself as, "sort of a nerd."
"I have no idea where I will be living in Germany. They still haven't notified me of my location or host family."
She readily admits she was a bit nervous. "It was a lot of work getting qualified. I was required to write essays about myself and what talents I might have and other reasons why I would be good for the program."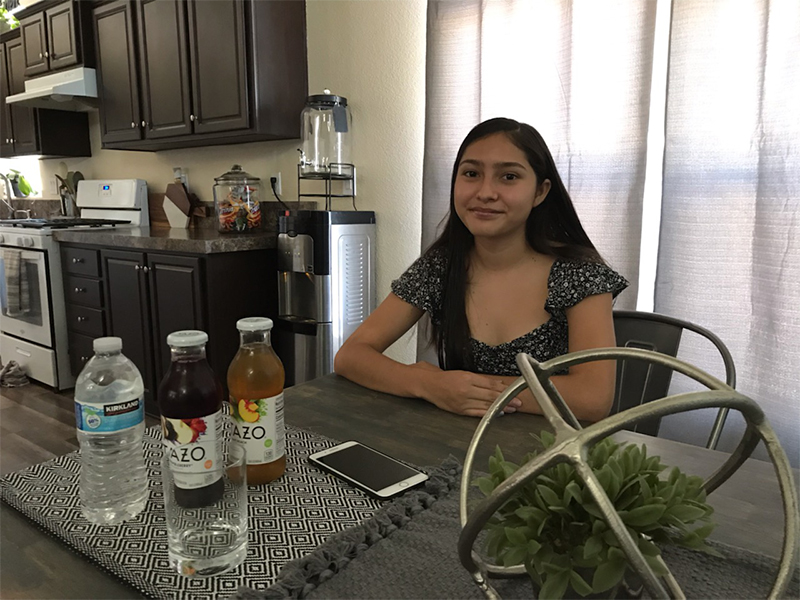 According to the references about the program, an exchange student is different. When the student leaves all the familiar behind, he or she plunges into the unknown. Rarely do they speak the language or are familiar with the host country. However, they must show a commitment to understanding other people, to learn about the world in a way not taught from a textbook.
Every moment, every conversation and experience challenges the way they see a world alien to their own. It is a learning experience about self as well as other cultures. Exchange students develop leadership skills, self-confidence and a greater understanding of the complexities around them. That's why the best universities as well as corporations and professionals look favorably on students who have lived abroad for some time.
Exchange students experience life in another culture and make close friends in the host country, sitting in small cafes, play sports, shop in the same outdoor markets – things that tourists miss. Experiencing cobblestone streets so narrow you can touch the walls of buildings with outstretched arms in each direction or perhaps reside in a German community with a 'living castle,' an actual private residence still being used today.
Jenny Cedeno will experience things during her stay that supersede anything taught in a classroom. That is why the brightest students are selected. They seem to have a thirst for knowledge that eludes others. They will be able to share those experiences with their families and friends when they return home, and are certainly more prepared for higher education. Living abroad as an exchange student better prepares one for the road ahead as an adult. Jenny will have no problems despite her apprehensions of living away from family and familiarities for the first time in her life. She absorbs knowledge like a sponge. She will exceed beyond her wildest aspirations and we wish her all the best. Just sayin!
rustystrait@gmail.com
Find your latest news here at the Hemet & San Jacinto Chronicle
Search: Hemet teen awarded