(Here Come The Girl's)
Preview the Softball Season before it starts
The girls in the Mountain Pass League are ready to lace up their cleats, hit the field, and get to work. Softball is back and we couldn't be more excited. Last season Beaumont finished as the number one team in the Mountain Pass League with an 18-8 record and 10-0 in league play. They graduated six girls out of 18, so they have a healthy mix of returning and new players. They lost in the first round of the playoffs against El Modena. El Modena scored ten runs and held Beaumont scoreless in the game. The Cougars will be coming back with a chip on their shoulder and ready to play some ball.

The West Valley Mustangs finished in second place last season. They graduated a host of seniors (9), at the end of the season. This could be troublesome for the Mustangs: they will have a bunch of new girls on the team. Last season they outscored their opponents 217-111, it will be tough to replicate that kind of production. However, we know ACE pitcher Serena Herbranson will be returning for her senior year. Herbranson was "lights out" last season: her pitches have major heat on them and batters struggle tracking them down. With a whole other year of training under her belt she will be dangerous in the circle this season.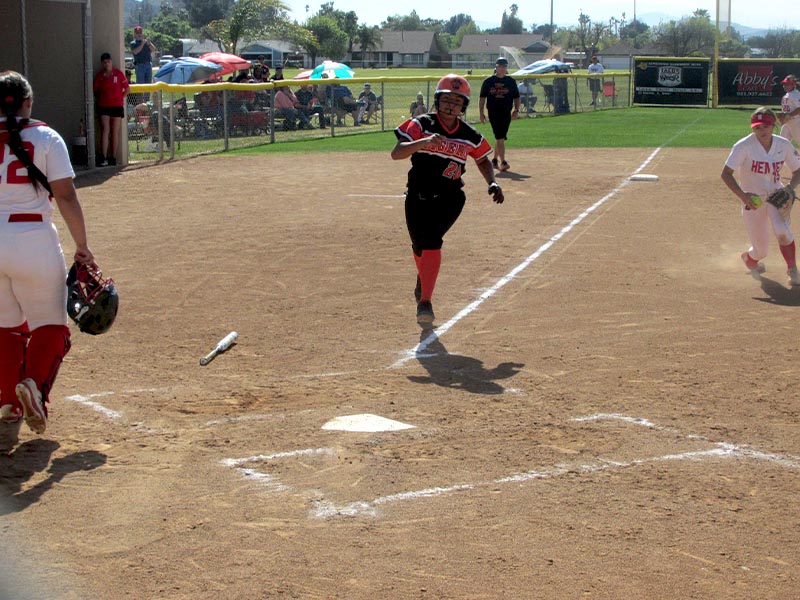 San Jacinto placed third last year and posted an impressive run ratio against their opponents ,219-97. They couldn't keep the momentum up in the playoffs, losing in the second round against Wilson. San Jacinto only graduated three seniors last year, but among those was their best pitcher Alexis "DLC" De La Cruz. Their team is well-built and put together: they should put together another playoff run this season.

Hemet came in fourth place last season. Their record was 8-16, but they only graduated one senior. They have a lot of returning players this season who are looking to get revenge. Their pitching staff led by Kassidy Long and Payton Priefer may be the best duo in the league at this point, with all the other schools graduating starting pitchers last season. It will be exciting to see if the duo can lead their team to more wins than last year.

Tahquitz finished fifth place with a 5-13 record and graduated six seniors last year. Hopefully they have some fresh talent coming up to replace those girls, otherwise this could be another hard season for the Lady Titans.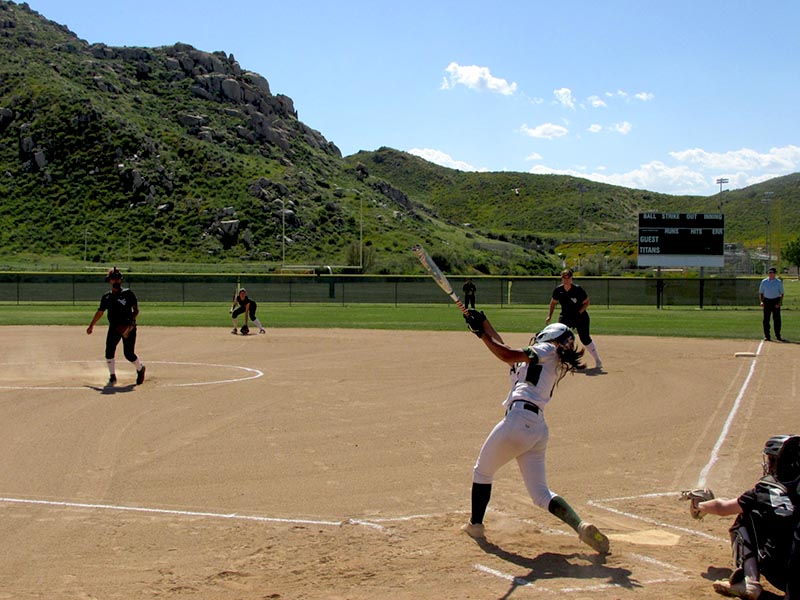 Citrus Hill finished last with a 4-18 record, 0-10 in league. There isn't much known about their roster due to lack of information available online. It is safe to assume that unless there were major changes in their roster, it will be much of the same for the Hawks.

Notable Returning Players According To The Numbers:
Tahquitz's Shelby Durant who led the league in Batting Average (.556), West Valleys Amarah Farley second in Batting Average (.519), along with Beaumont's Julia Sheppard, who hit ten home runs last year and West Valley's Serena Herbranson who hit five are all stand-outs. San Jacinto's Lea Iribe and Maya Felipe both were top 5 (2&3 respectively) in RBI's last season (33&31). Amarah Farley and Cayla Crawford led the league in stolen bases last year (17 &16). Kassidy Long(, Hemet, Julia Shephard, Beaumont, & Serena Herbranson and West Valley were top 5 in strikeouts (73,61,44 respectively) last season.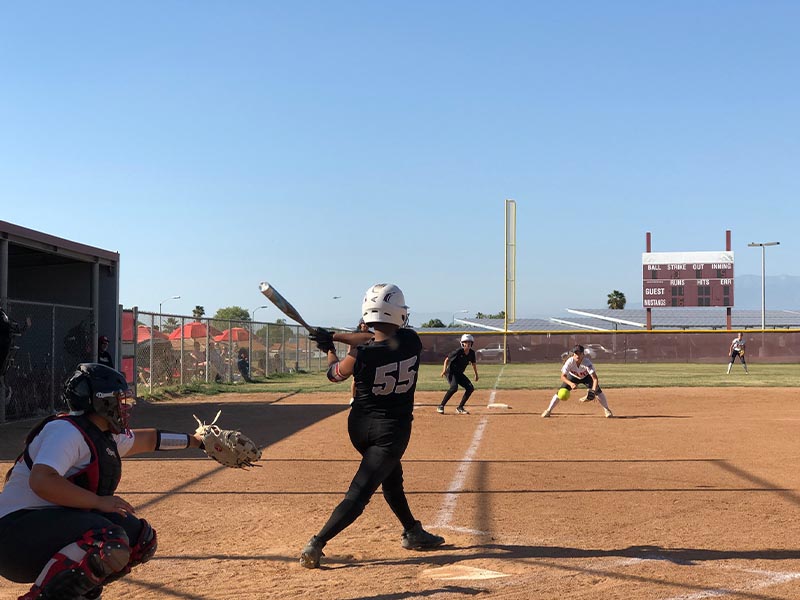 Our "Way-to-early" Power Rankings:
1-Beaumont
2-San Jacinto
3- West Valley
4- Hemet
5- Tahquitz
6- Citrus Hills
Find your latest news here at the Hemet & San Jacinto Chronicle
Search: Here Come The Girl's