When it was announced that this year's Christmas Parade would march though Hemet's Historic Downtown District – right past the front of the Historic Hemet Theatre – Foundation volunteers jumped at the chance to push their participation "over the top."
One team decorated the convertible of CEO Susan Carrier with lights and tinsel garland, adding signs that read "Historic Hemet Theatre – Celebrating 100 Years."
During the parade, Susan rode a perch above the back seat of the car, waving to the crowd. Inside the car with her were 1200 boxes of Cracker Jack. Every inch of the interior was packed with trays containing the classic movie house treats.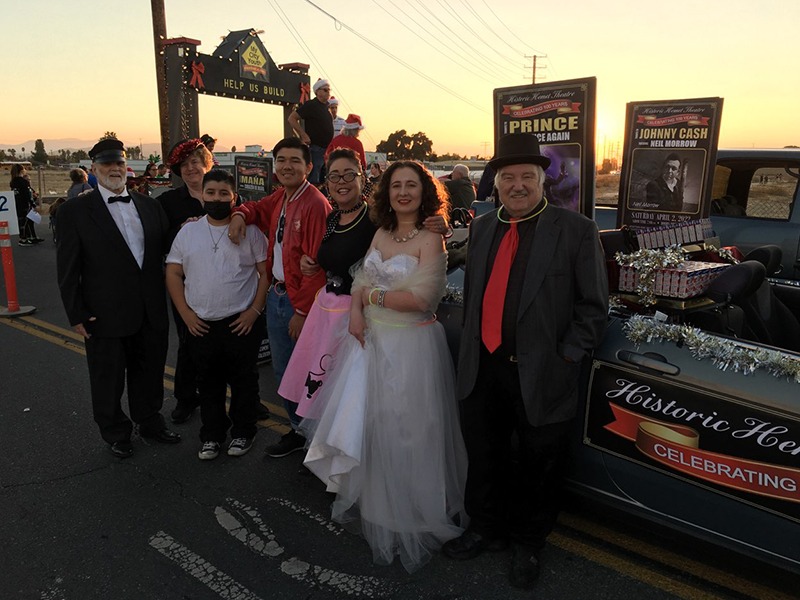 Meanwhile, several volunteers walked beside the entry as it made its way along Florida Avenue, passing out the tasty treats to children gathered along the parade route.
But that was only half the fun! At the door of the theatre, volunteers passed out hundreds of bags of popcorn to the crowd assembled along the street. The smell of fresh theatre popcorn wafted through the air, drawing a long line across the front of the building.
Inside the theatre, visitors were welcome to tour the newly renovated lobby and to catch of few moments of "It's a Wonderful Life" playing on the big screen in the auditorium.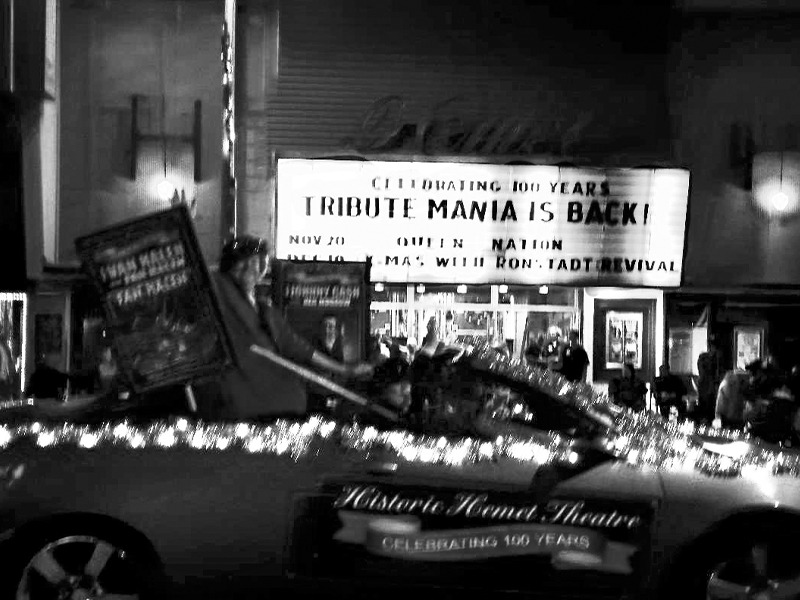 The event was wonderful fun, bringing thousands of visitors to celebrate the holidays in Hemet's Historic Downtown District. And a great way for HHT to share its 100th anniversary with the community!
Meanwhile, on Monday December 13th at 7 pm, HHT will host the Hemet Heritage Foundation's annual Christmas Party. The free event will feature a performance by members of the Hemet Harmonizers Barbershop Quartet.
Tickets still remain for the Holiday Tribute to Linda Ronstadt on December 18th. Showtime for this special show is 7 pm. General Admission tickets are $25. And don't forget to grab your tickets for the 100-year Anniversary Gala on Saturday January 15th, starring the one and only Rich Little. Gala tickets are $100 general admission and $200 for VIP table seating at the foot of the stage.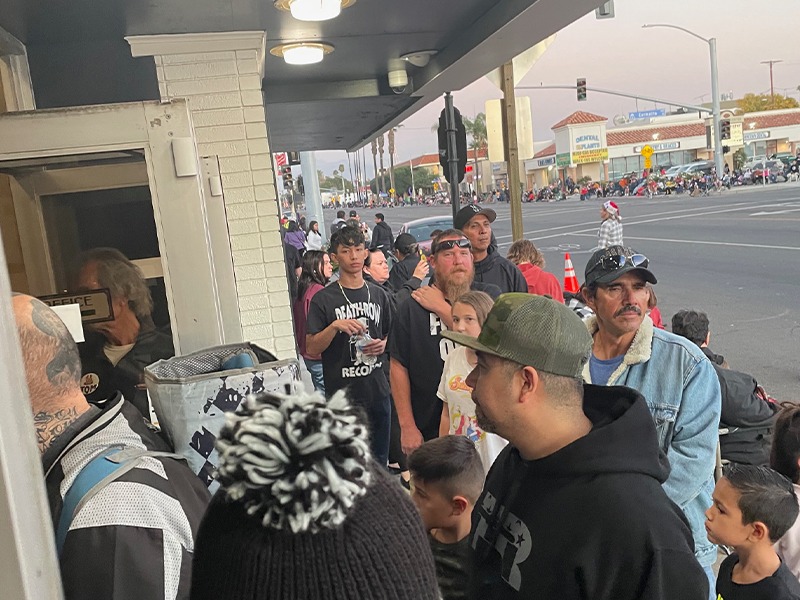 The next season of Tribute Mania begins in January, with tributes to The Bee Gees, Prince, Marvin Gaye, AC/DC, Mańa, The Doors, Johnny Cash and Van Halen. Tickets for Tribute Mania events are $25, general admission. Showtime is 7:00 pm, with doors open at 6:15 pm.
Information on all theatre events is available at www.HistoricHemetTheatre.com or by calling the ticket office, (951) 658-5950. You can subscribe to the HHT email blast by enrolling on the website.
Emily Rand | Contributed
Find your latest news here at the Hemet & San Jacinto Chronicle