(legendary vibraphonist Nick Mancini)
Tom Catanzaro band will feature Nick Mancini
Tom Catanzaro brings the legendary vibraphonist, Nick Mancini to the DVAC Stage On Saturday, January 26 at 7:00pm. Doors open at 6:30pm with tickets on sale now on-line or at the Center for $20 General Admission, $15 for members and $10 for students ($5 pre sale). The Diamond Valley Arts Center is located at 123 N. Harvard St., Hemet. Log onto our website at www.thedvac.org.
Vibraphonist/Marimbaist and Composer Nick Mancini began his professional career as a drummer, at the age of 15. His undergrad studies earned him an A.S. from Schenectady County Community College and a B.M. (with honors) from The Crane School of Music at SUNY Potsdam. By the age of 23, he was a heavily called-upon drummer in upstate NY but was feeling the tug of avidly pursuing jazz more. That was when he moved to NYC to attend Manhattan School of Music. His audition won him the prestigious President's Award scholarship and he graduated with a masters degree in jazz performance.
Nick has performed and recorded with such diverse luminaries as Arturo Sandoval, Peter Erskine, Poncho Sanchez, Solange, Kenny Werner, Amos Lee, and Jennifer Holliday; and with the greatest young and emerging stars such as Kamasi Washington, Miguel Atwood-Fergusson, and Ben Wendel. As both a band leader and side man, Nick has appeared at some of New York's most notable venues such as The World Famous Apollo Theater; Showtime at the Apollo, Birdland, and Joe's Pub. In LA he performs at The Blue Whale, the Los Angeles County Museum of Art (LACMA) Friday Night Jazz series, ACE Theater, Catalina Jazz Club, Vibrato, Zipper Hall, Vitello's, Karen Carpenter Performing Arts Center and virtually every jazz venue in Los Angeles. His festival appearances include Santa Barbara Music Festival, Aspen Music Festival, Nortelje Jazz Festival (Sweden), Alandia Jazz Festival (Scandinavia), Angel City Jazz Festival (LA), and Catalina Jazz Festival, to name a few. Abroad, he's graced the stage in Tahiti, Australia, Scandinavia, and Canada.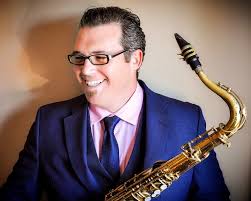 MUSIC AT THE CENTER is a fundraiser for The DVAC and its programs. Doors open at 6:30 pm with the concert beginning at 7:00pm. Contact [email protected] for sponsorship opportunities.
Find your latest news here at the Hemet & San Jacinto Chronicle
Search: legendary vibraphonist Nick Mancini