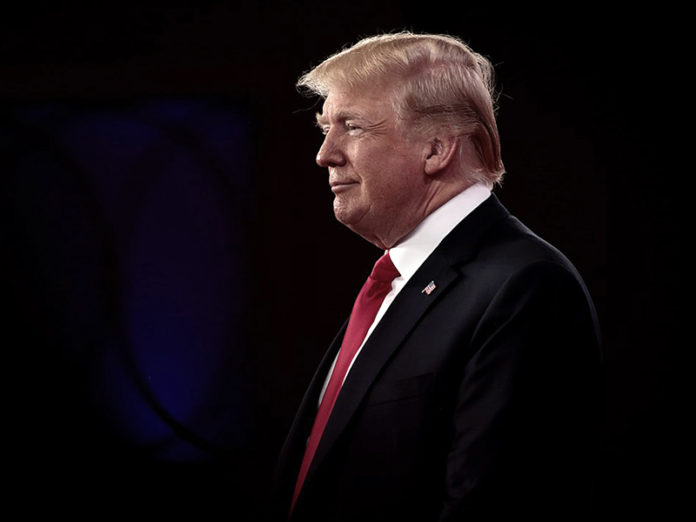 (Let's Get Real)
On Thursday, April 30, 2020 an editorial written by Dick Gale appeared in the Hemet & San Jacinto Chronicle. His article was entitled Practical which, in my opinion, was anything but practical. In his article Mr. Gale wrote referring to President Trump, "….he does not have the intelligence of even a fifth grader…".
Well, before Mr. Dick casts stones, he might want to fact check his own research. He claims that in a recent press conference President Trump said "….ingesting a strong disinfectant would do the job" referring to killing the COVID-19 virus inside one's body. Excuse me Mr. Dick, in the news conference that you refer to from Thursday, April 21, 2020, the president used the word injected not ingested.
An injection is a common medical procedure. As we saw following the news conference that day, President Trump's distractors ran with the story until, in less than twenty four hours there were stories saying that he had said to drink Lysol. Mr. Dick closes his article saying concerning President Trump, "He is not intellectually, morally or ethically qualified to be President."
Well, Mr. Gale, even though you state that as fact, actually, it is only your opinion. True, some in our community share your opinion but many don't. Regardless, it is not really about Trump, it is about what he and others like him stand for.
If a Democrat president had said the same exact words, Democrats like Mr. Gale would have been tripping over each other, breathlessly praising every word and proclaiming, with hands folded over their heart, what brilliance our president displayed in the recent news conference.
Mr. Gale says he tried to be subtle in his column concerning his disdain for our president but, come on, let's get real, the disdain that Democrats like Mr. Gale display towards our president is anything but subtle. What is subtle is the way he, and others like him, will slightly change a word, in this case injected to ingested, to malign anyone, including a president who is not part of their party.
This is both divisive and hurtful in a time where, as a nation, we should be coming together, asking God to help all of our leaders, worldwide, to make the right choices during this Covid-19 health crisis.
Find your latest news here at the Hemet & San Jacinto Chronicle
Search: Let's Get Real