(Oktoberfest at Soboba)
Beer flowed, music played, and guests enjoyed an unforgettable evening at Soboba Casino Resort's first Oktoberfest celebration on October 5. More than 1,000 visitors had the opportunity to sample 36 different types of draft beers and authentic German cuisine at food stations offering an array of sweet desserts, savory meats and sauerkraut laden dishes. Special sauces were ordered for this event and all gingerbread hearts at the dessert station were made specifically for the occasion.
Each corner of the Event Center offered a distinct focus: Schnapps, café, wine and souvenirs. Seating was traditional Oktoberfest style of long tables with about 20 chairs each.
"In true German style, nobody ever needs to dine alone – tables are shared between family, friends and strangers alike," said German-native Victor Mortazavi, SCR's Food and Beverage Director.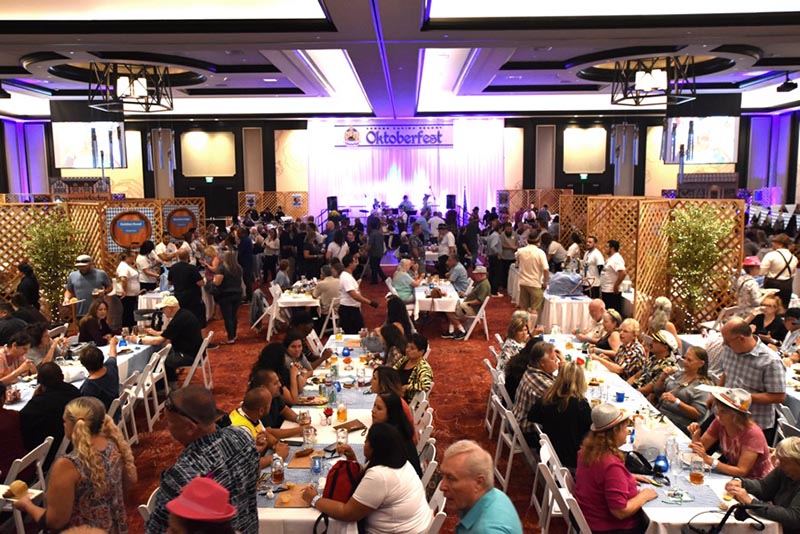 The live band's rousing polka music attracted many to the dance floor set up in front of the stage, which got more crowded as the evening progressed.
Michelle and Randy Huntley, of Nuevo, visit the casino resort regularly and were excited to attend Soboba's first Oktoberfest because it was also their first one. Jerry Peebles and four others in his group were having a good time at a nearby table.
"I think it's a great event," Peebles said. "For an inaugural event to have this variety of beers and food is great – I've heard nothing but great things so far."
Marc Krouse is somewhat of a beer connoisseur and said the ones being showcased were "awesome."
"There are German beers here that you can't get anywhere else," said the Hemet resident. "It looks like they got everything covered. Maybe next year they can have an outdoor garden to show off the beautiful view of our valley."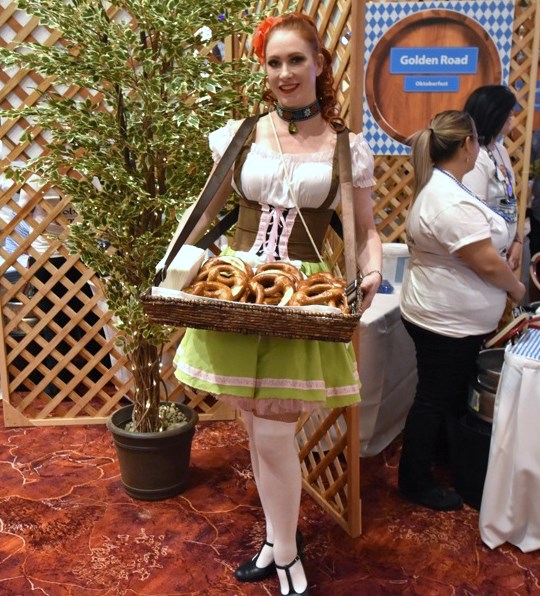 Garage Brewing Co, which opened in Temecula in 2013, was one of the local breweries that was serving up two of its craft beers: Pumpkin Spice and Belgian Style Triple. Allan O'Neil said he discussed with Mortazavi the best choices that would complement the menu.
The brewery was also chosen as the one to fill a 30-gallon wooden barrel with Märzen to be used during a traditional beer tapping ceremony, overseen by the "Mayor of Oktoberfest." The lager that was specially brewed for the event originated in Bavaria and is the beer style that is usually served at Oktoberfest.
Wristbands gave guests the freedom to come and go throughout the four-hour event, allowing many of them to enjoy all the excitement at the adjacent casino.
Oktoberfest, held annually in Munich, Bavaria, Germany, is the world's largest beer festival with more than six million attendees each year during its more than two-week run.
The consensus from guests and staff was that Soboba's first Oktoberfest was a Riesenerfolg (huge success)!
For information on upcoming events, please visit www.soboba.com.
Find your latest news here at the Hemet & San Jacinto Chronicle
Search: Oktoberfest at Soboba