(Opal Owens)
Opal Owens Dies at 106

Opal Easter Owens, a 49-year resident of Hemet, California, died peacefully on December 6, 2019, at the age of 106 years and eight months.

Opal Owens was born Opal Easter Mobley near Batesville in Independence County, Arkansas, on Easter Sunday, March 23, 1913. She was the sixth of ten children. Her family history can be traced back to America's colonial period to Baltimore, Maryland, in 1658.

Opal married Morris Hilton Mitchell on September 4, 1935. From 1935 until 1942, Opal and Morris and the two boys lived on a cotton and cattle farm where Morris worked as a cotton sharecropper and a ranch hand.

Opal could remember making the family's clothes with a push-peddle sewing machine, growing a vegetable garden, making her own soap, canning fruits and vegetables, washing clothes in a tin tub and scrub board. There was a storm cellar for protection against tornadoes.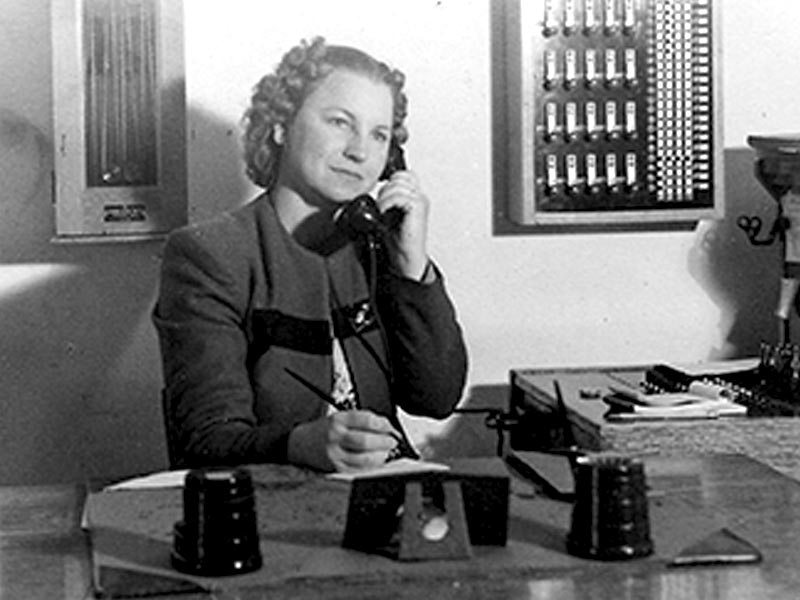 In 1942 Opal's sister, Mildred, who had earlier moved to California wrote and told of a job opening for Morris as a ranch foreman for an orange and lemon grove north of Glendora at the Brown School for Girls. Within a week the Mitchells were on a Greyhound bus headed to California. Opal said it was like going to heaven when they moved into the ranch foreman's seven-room house with electricity, hot and cold running water, an indoor toilet, and a gas burning stove.
For the next four years Opal worked in the private school's dining room, dormitories, and as a receptionist/PBX telephone operator. Morris and Opal then bought and operated a horse-riding rental business for the next three years. A third son was born, Michael Stephen, in 1947. All three of her children went to Glendora Elementary and Citrus/Glendora High Schools. Opal continued to work as a seamstress for many years, and for the last 15 years of her working career, she was a drawings and records clerk at Phillips Real Estate Development Company which planned, developed, and built the city of Havasu, AZ.

Opal divorced and married again in 1970 when she met and married Ernest "Ernie" Owens and moved to Hemet, California, moving into the Golden Coach Manor Mobile Home Park on South Lyon Street. She and Ernie had a happy and fun life traveling, shuffle boarding, square dancing, and attending family functions.

Opel was a very competitive shuffle board player and team member, playing for many years representing Golden Coach Manor Mobile Home Park in Hemet City leagues and Hemet in California State Tournaments. She was a member of the California Shuffleboard Hall of Fame and has won numerous shuffle boarding awards. She was active at the clubhouse playing various card games in the afternoon and bingo in the evenings. She had always been a prolific crocheter, crocheting clothes, bedspreads, table coverings, dollies, and scarves for all of her family members. One of her favorite things was to travel to Cooper, Texas, each year to attend the Mobley Family reunion and visiting with her brothers and sisters and nieces and nephews.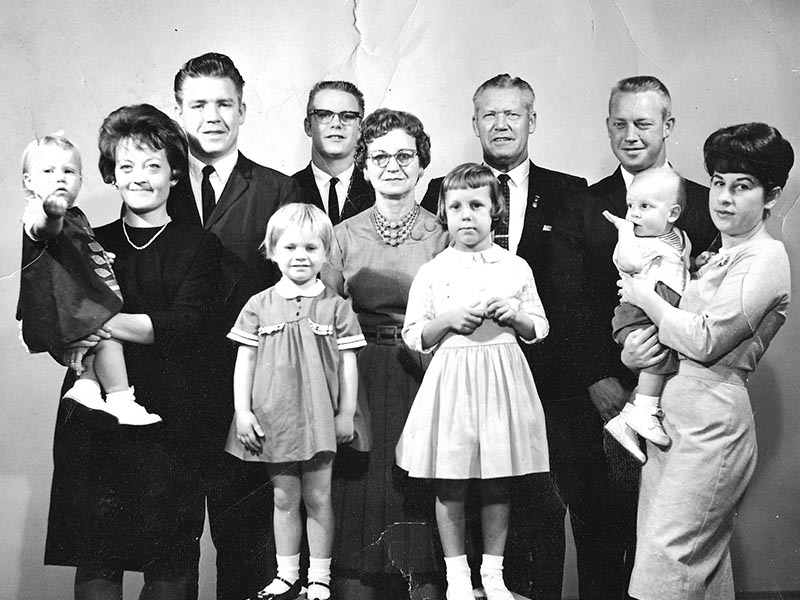 After Ernie died in 1984, Opal continued to live at the Golden Coach Manor and continued with her pastimes until 2016 when she moved into the Yorkshire House for fragile elders. One trip she was especially proud of was an 8000 mile driving trip around the United States with her one of lady friends where Opal did all of the driving at age 85.

Throughout her time in Hemet, Opal attended church on Sundays and Bible Studies on Wednesdays at the Baptist Church in Hemet where she was a member. It is now the Cornerstone Church of Hemet. She continued to receive cards, letters, and Cornerstone Church visitors at Yorkshire Village to pray and read the Bible with her.

The family would like to thank Cornerstone Baptist Church for the many years of spiritual care and friendship and to Yorkshire Village for the excellent care given to Opal Owens during her final three years, with a special thank you to her long time caregiver and friend, Rebekah Ackley.
Find your latest news here at the Hemet & San Jacinto Chronicle
Search: Opal Owens