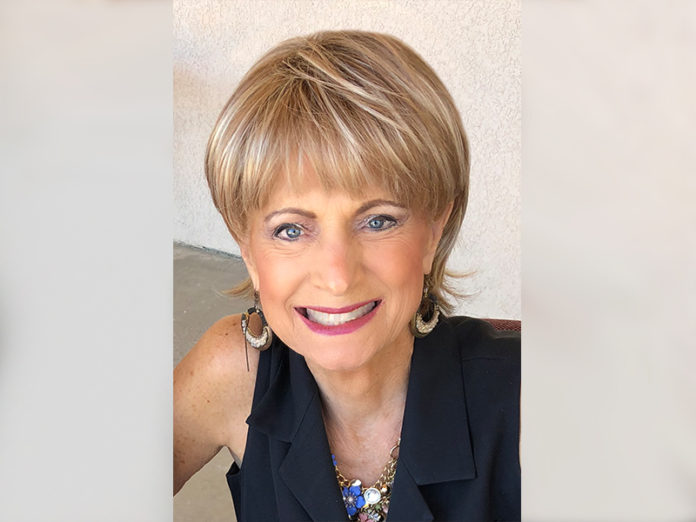 Susan Beckett
Forget your troubles, Come on get happy. You better chase all your cares away. Shout hallelujah, Come on get happy. Get ready for the judgment day." Sound familiar? That's the first verse to the song, "Get Happy," made famous in 1950 by Judy Garland. It's a happy, up-beat tune for sure – with words about an often allusive emotion!
At first thought, happiness and contentment should be something that comes naturally for us. They shouldn't be things we have to work for, think about, or purchase. Unfortunately, it just doesn't work that way. We have choices and although many people allow circumstances to sway their emotions, it's absolutely possible to be happy and content regardless of what's going on in our lives.
But we are pretty much an "if-then" society. If it's well with my job, then it's well with my soul and I'll be happy. If my kids are behaving and my spouse is good, then it's well with my soul and I'm content. If my doctor says I'm healthy, then it's well with my soul and I'm good to go. But honestly, that's not real life, is it?! Things can get tough. We can lose our jobs, our teens can crash the car, and we can fight with our spouses! Can we still be okay? It's our choice!
Horatio Spafford was a successful lawyer in Chicago in the 1800's. He and his wife Anna had four daughters and a son. In 1870, his son died from scarlet fever, and just a year later the great Chicago fire hit, killing hundreds and destroying many of Spafford's properties.The Spafford's decided to take a break and travel to Europe, but just before leaving, Horatio was detained with business. Anna and his daughters traveled on ahead, but the ship carrying them collided with another vessel and sank. All four of their daughters died – only Anna survived. Of the 307 passengers, 226 drowned. When Anna reached England she wired her husband the following message: "Saved alone."
While sailing to meet up with his wife following the accident, Horatio was notified as his ship passed near the spot where his daughters perished. Horatio, heartsick, returned to his cabin and poured out his heart to God. Here are some of the lines he penned:
"When peace, like a river, attendeth my way, When sorrows like sea billows roll; Whatever my lot, Thou has taught me to say, It is well, it is well, with my soul."
"Though Satan should buffet, though trials should come, Let this blessed assurance control. That Christ has regarded my helpless estate, and hath shed His own blood for soul."
Contentment has been described as being in a state of "peaceful happiness." Paul tells us in Philippians that he had "learned to be content in all situations." Contentment, he's saying, isn't automatic – it's a process. And, by the way, Paul wrote this while imprisoned in a Roman jail around 62 AD, and was later beheaded by the Romans. Now – here's the rest of our story. A few years after Horatio wrote the words to "It Is Well," Philip Bliss set it to the music we know and love today. But in 1876, while traveling by train to a crusade with his wife, a bridge collapsed and Bliss's train
plunged seventy feet down into a ravine. Even before the wooden cars slammed to the bottom, they were on fire from the kerosene heaters.
Bliss initially escaped but returned to try and save his wife. Both ended up perishing in the inferno. After his death, those who went through his surviving luggage found these words to a new song he had just written: "I will sing of my redeemer, And His wondrous love to me; On the cruel cross He suffered, From the curse to set me free."
Life is short and often unpredictable and the reality is that life is hard. Sometimes it's really hard! But what the Christian life offers us isn't a perfect life, but peace and contentment in the midst of difficulty. Our goal isn't to have a life that is trouble-free, but to live a life in which we respond to every difficulty with faith. As someone once rightly noted, "You are not defined by your misfortune, but by your response."
Here are the last lines Horatio penned that day over the Atlantic ocean: "And Lord, haste the day when my faith shall be sight, The clouds be rolled back as a scroll; The trump shall resound, and the Lord shall descend, Even so, it is well with my soul."
Bob and Susan Beckett pastor The Dwelling Place City Church at 27100 Girard Street in Hemet, CA. For more information, you may contact them at DPCitychurch.org
Find your latest news here at the Hemet & San Jacinto Chronicle