(Pet of the Week – October 24)
"Scarlet" – Pitbull female Mix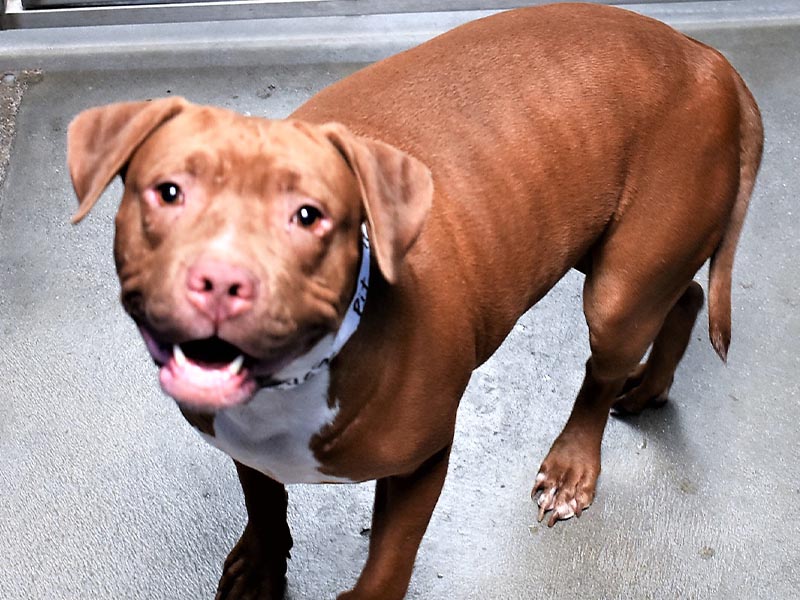 Gorgeous, sweet, well-mannered lady. Scarlett is a little surprised to find herself in a shelter, but she's being brave & hoping for the best, no fussing, and no barking, just sitting pretty. She came to us as a stray so we estimate her age to be 4 years old, and weight at 58.4 pounds. Available: 8/22/19.
Scarlett is spayed, up to date on shots, de-wormed and she is available NOW
162418 / R233462
---
"Spice" – Tortoiseshell female DSH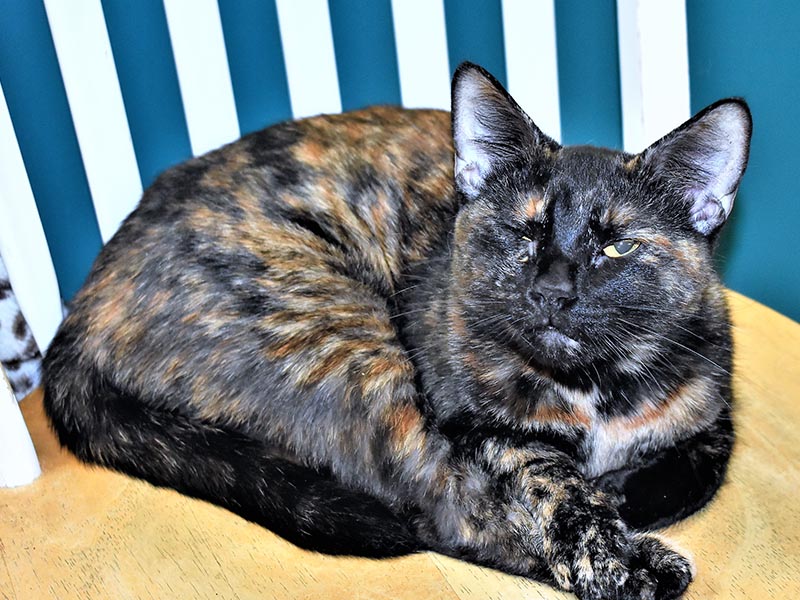 Spice is spayed, micro-chipped, up to date on shots, good w/kids, other kitties & dogs and she is avail able NOW.
Spice is a gorgeous, friendly, sweet girl who has been at the shelter for a while. She just hasn't had any luck. She came to us originally as a stray. She was adopted, but sadly returned because she sometimes didn't use her litter box when she was anxious or stressed. She is 5 years old & weighs 6.7 lbs.
155238 / R234350
---
Here is Crinkle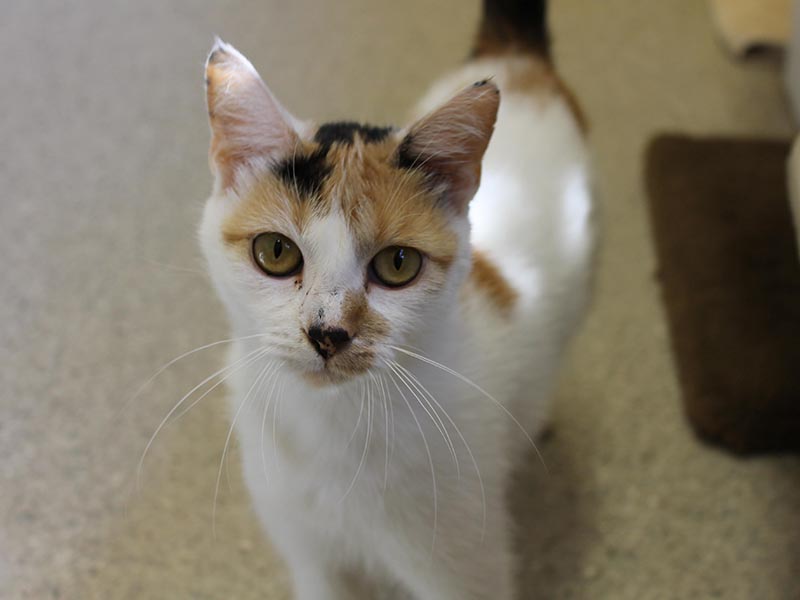 DOB 4/28/16
DSH Calico Female
Meet Crinkle! Crinkle is a delightful calico female looking for her forever home! Although she may be a little shy at first, she is a love bug at heart! Once you make friends with Crinkle, she'll knock your socks off! Crinkle loves belly rubs! When she's not getting belly rubs, you can almost always find her laying in the sunniest spot she can find!
Come meet Crinkle today! 
All of our cats are spayed or neutered, microchipped, and up to date on all vaccinations.
Our two main requirements for adopting a cat are:
—Must be indoors only, cannot go outside
—Declawing is NOT allowed
---
Orion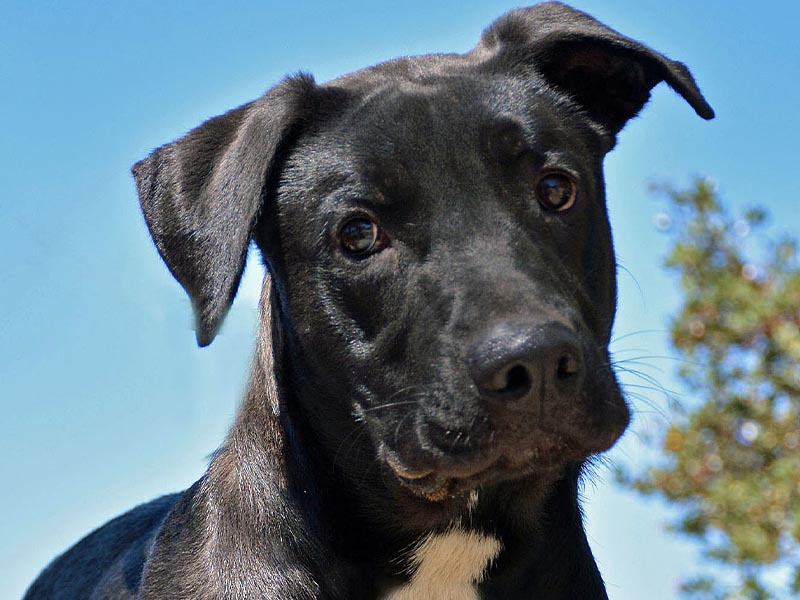 DOB: 12/20/18
Labrador Retriever Mix Male
Orion is a young, loving, family-friendly dog. He is good-natured and intelligent and will learn quickly what is expected of him. He tries very hard to please and will benefit from some basic training. He will also enjoy daily walks and plenty of playtime with his family. Orion will be okay with children and probably will get along with other dogs.
Orion will thrive with an adopter that is a good pack leader and will include him in family activities.
Living Free, is a donor-supported, nonprofit, no-kill animal sanctuary. Located at 54250 Keen
Camp Road in Mountain Center off Highway 74, 15 Minutes from Idyllwild. For more information, call: 951-321-9982 or visit living-free.org/adopt.
---
Find your latest news here at the Hemet & San Jacinto Chronicle
Search: Pet of the Week – October 24