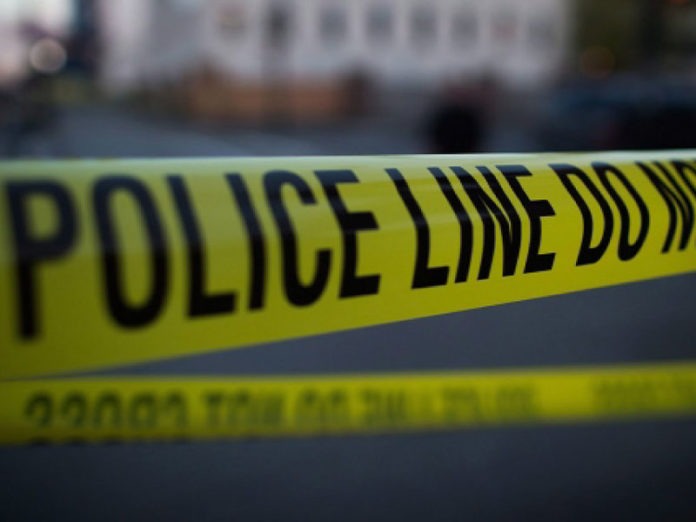 Hemet, CA.
Riverside County Sheriff's Department | Contributed
Felony charges may be filed Wednesday against a man suspected of gunning down a 37-year-old East Hemet resident and leading law enforcement on a brief pursuit.
Bryan Paul Goetter, 43, of East Hemet was arrested and booked into the Robert Presley Jail in Riverside Friday night on suspicion of murder. He's being held in lieu of $1 million bail.
According to Sgt. Richard Carroll of the Riverside County Sheriff's Department, at about 11 a.m. Friday, Goetter was involved in an unspecified confrontation with Matthew A. Lunsford, who was inside a parked vehicle at the intersection of Collegian Way and Dartmouth Street.
During the encounter, the suspect allegedly pulled a gun and shot the victim, Carroll said. He said deputies were called to the location immediately afterward and found Lunsford dead in the car.
"Several witnesses reported seeing a vehicle fleeing the scene," the sergeant said. "The California Highway Patrol was notified of the vehicle description, and shortly after, a CHP officer located the vehicle."
Carroll said a brief pursuit ensued, but Goetter stopped and surrendered without further incident.
A possible motive for the attack was not disclosed.
According to public records, Goetter and Lunsford once occupied the same property in the 41300 block of Collegian Way, but it was unclear whether they were sharing the residence at the time of the alleged shooting.
The Riverside County District Attorney's Office is reviewing the case.
Goetter has no documented prior felony convictions in Riverside County.
Find your latest news here at the Hemet & San Jacinto Chronicle