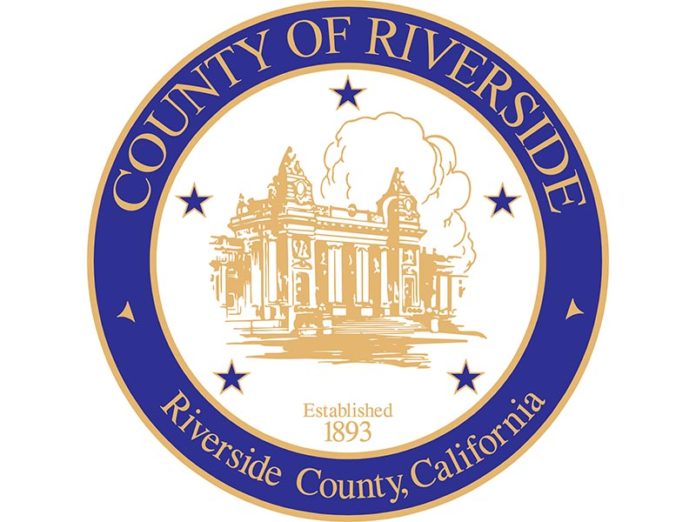 (Pro-Economy Measures)
RIVERSIDE (CNS) – President Donald Trump's proposed rollback of anti- coronavirus measures to jumpstart the hobbled economy will not immediately change ongoing restrictions in Riverside County because COVID-19 cases have not "peaked," according to the county Executive Office.

"The spread of the disease is slowing, due to the public health measures currently in place," the agency said in a statement released to City News Service Thursday. "This is a continually evolving situation. As more data and information comes in, we will respond as needed."
The president joined with other members of the administration to unveil a multi-phase "Opening Up America Again" plan, which stemmed from findings that fully one-third of the country has recorded no new COVID-19 cases in the last 30 days.

"The peak of new cases is behind us," Trump said in a White House address. "We must have a working economy, and we will get it back very quickly."

The president unveiled so-called "gating criteria" that states and localities may adopt for phasing out some of the restrictions that have forced businesses to close and thrown roughly 22 million people out of work, according to U.S. Department of Labor data.

"This country has suffered," Trump said. "Restrictions can continue to be eased."
He acknowledged that some states, particularly New York and New Jersey, were in worse shape than others in contending with the virus, but said even the hardest-hit places were experiencing a drop in cases. A chart presented by Vice President Mike Pence indicated that California is not amongstates with the severest outbreaks.

"If there are outbreaks (in the future), we can put them outrapidly," the president said, citing strides in developing anti viral therapies, tests and immunizations, as well as increasing health care resources that he said will aid in containment. He said there's a lingering outside chance of a "surge" in infections, but the threat is not significant.

"We need to allow Americans to get back to work," he said.

The gating criteria is predicated on a verified 14-day decline inCOVID-19 cases, which would permit states and localities to move toward easing mitigation measures, such as restrictions on crowding, routine travel and similar activity. The process would have to be gradual and necessitate careful handling, according to White House officials.

The county's so-called "doubling rate," the key metric thatindicates steady growth or moderation in infections — in which the number of new cases increases by 100% every five days — has not been reached in the last week.

"A longer doubling period is a positive indicator. However, it's also very important to note that we are still growing and don't see that Riverside County has peaked or plateaued in cases," according to the Executive Office. "In addition to the county's public health orders, we are still under the governor's executive order, as well."

That March 19 order urges residents to remain at home as much as possible and prohibits non-essential travel.

To date, the county has documented 2,264 virus cases, 59 deaths and 472 recoveries.
Find your latest news here at the Hemet & San Jacinto Chronicle
Search: Pro-Economy Measures