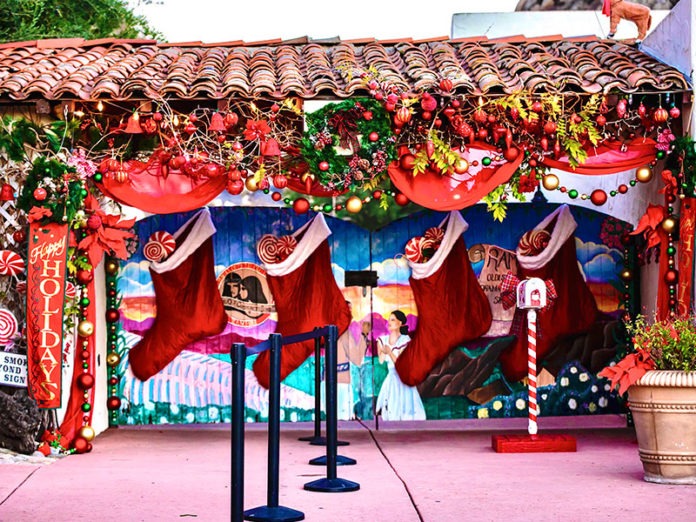 Diane A. Rhodes | Contributed
The second annual Ramona Courtyard Christmas will be held Dec. 9 and 10 from 5 to 9 p.m. at the Ramona Bowl in Hemet. Along with some favorite activities and performances from last year, there will be several exciting new ones. Visitors can look forward to vendors selling all sorts of items, including lots of Christmas gift ideas. There will be live entertainment and music, as well as Christmas carolers, Santa Claus, the Grinch, crafts for kids, a Christmas tree lighting, holiday treats, beer/wine and holiday sangria and more.
Debradawn Shockey is chairing the Centennial Celebration Committee working to promote the upcoming 100th season of "Ramona," California's official outdoor play and is excited to be part of the holiday celebration. "This year we have included mingling live Dickens characters, Christmas trees available to decorate and donate to needy families with a further opportunity to support the community by offering one free admission ticket for that evening's event to anyone donating an unwrapped gift for My City Youth," she said. "We have licensed concessions professionals serving up yummy goodies.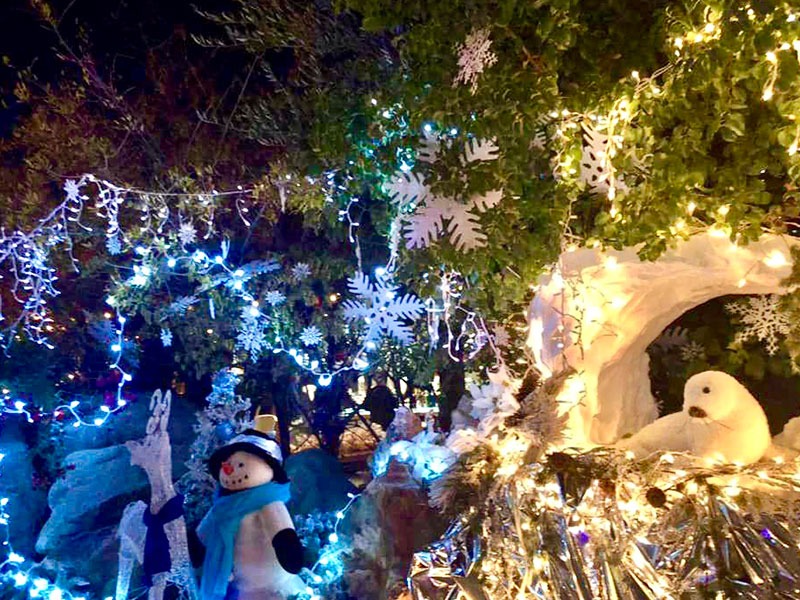 They are led by Ramona's own very skilled Kelli Carter, whose years of devotion to the Ramona Bowl have been unwavering." The idea for the event was proposed last holiday season by board members Kami Martin and Norm Kyriss, who offered to head up a Christmas event to utilize the recently renovated courtyard at the Ramona Bowl. Shockey had recently joined the Ramona advisory board and was excited to assist her best friend Kami Martin. The pair had formed the Harvard Street Theatre Company at the Diamond Valley Arts Center in 2019. "Part of the mission of the Ramona Bowl Amphitheatre is to 'contribute to tourism and continuing educational programs through quality outdoor theater entertainment,'" Shockey explained. "Kami and I are two of the few volunteers on the boards at Ramona with a background in the theater, and as we have our own company of performers, the idea of giving them the chance to shine at Ramona during the holidays was thrilling."
Preparations for the Christmas festivities began as soon as the Boo at the Bowl Halloween event ended. All involved in the decorating, organizing and directing, as well as cleaning up are volunteers, which number about 50. The board of directors are also involved. They are president Norm Kyriss, vice president Elena Kern, treasurer Vince Record, secretary Kami Martin and members Linda Krupa, Joe Grindstaff and Larry Salas. "Their dedication to all things Ramona is remarkable and inspiring," Shockey said. "Many volunteers have started the task of laying out the hundreds of strands of Christmas lights and placing every piece of decor, including, crazy enough, three and a half foot, white peacocks!" Longtime "Ramona" supporter and board member Lori VanArsdale said all of the incredible Christmas decorations were donated by Rick Crimeni's daughters after he passed away when he was on the Bowl's board.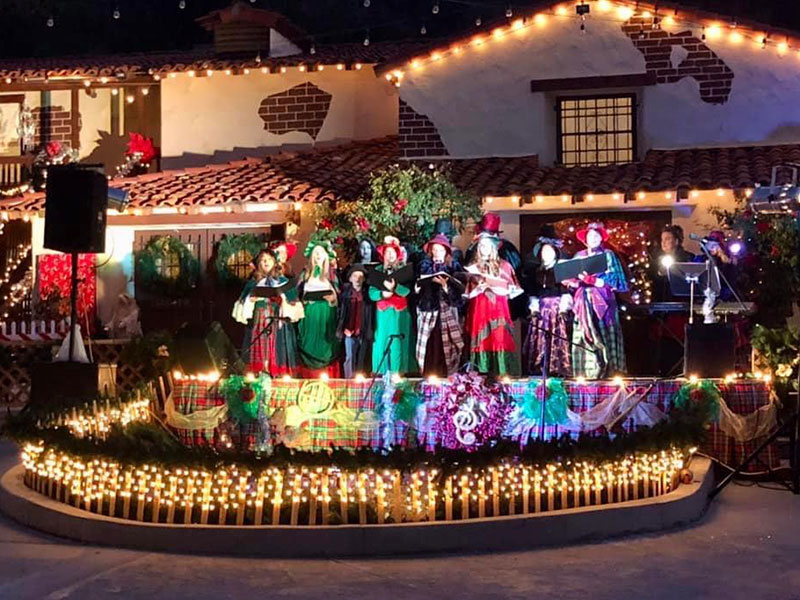 Rick owned the Arrangement Gallery for years and VanArsdale said he used to decorate Hoag Hospital in Orange County for Christmas and also did a lot at Pechanga. "Rick had always wanted to do something for Christmas at the Bowl and I know he would be very pleased with what is going on with the Ramona Courtyard Christmas event," she said. "When his daughters, Marissa and Brianna, asked me if the Bowl would like to have the decorations I was blown away when they opened the door to a 15-ft. x 30-ft. storage facility filled to the brim with all of the amazing decorations you will see in the Courtyard." Any event at the Ramona Bowl wouldn't be complete without an appearance from some of the play's key characters.
Visitors to the Christmas celebration can expect to see Señora (Kathi Anderson) as well as Ramona (Kayla Contreras) and Alessandro (Eli Santana). Aunt Ry, who is being played by Shockey in the upcoming centennial season, will also be there. Shockey began auditioning for Ramona in 2006, the year she played Margarita, Ramona's flirtatious rival. The following year, she was the understudy for the title role. In 2008, she played Ramona and in 2010, she was cast as Margarita once again. "That was back before the play got a facelift and rewrite by Stephen Savage in 2015 in an effort to reword some of the archaic language," she said. "That was also the year they hired my husband, Steve Shockey, and his Civil War reenactment unit, the Washington Artillery, to bring their giant cannon as part of a brief war scene to kick off the show with a serious boom!" Shockey's favorite part of last year's event, that she looks forward to being recreated this season, was when artistic director Dennis Anderson spoke of the magnificence of both Ramona, the longest-running outdoor play in America, and the tradition of steadfast devotion to its preservation by generations of people.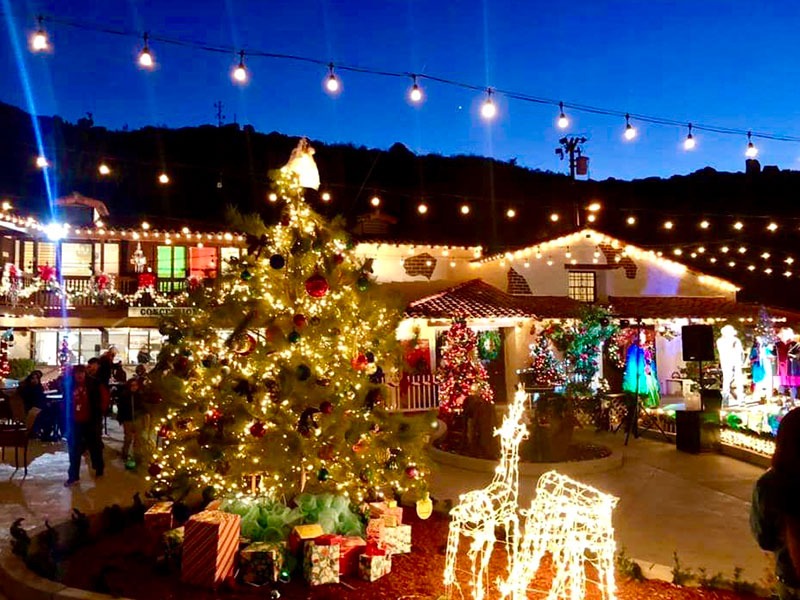 "Then, as the giant Christmas tree in the center of the courtyard overlooking the spectacular view of the valley was lit, Madeline Marlene began to play her flute, filling the Bowl with a seemingly sacred song of the people represented in our timeless play," she said. "It's truly a magical moment." Tickets are $4 each or free with an unwrapped gift donation for My City Youth. Children 5 and younger are free. Parking is $5. For more information, 951-658-3111 or www.RamonaBowl.com.
Find your latest news here at the Hemet & San Jacinto Chronicle