High School Football Is Back
(Ready For The Season) The Mountain Pass League, Which Consists of; Beaumont, Citrus Hills, San Jacinto, Tahquitz, Hemet, and West Valley High Schools are starting their season next week. Although they won't play each other until week five these matchups are circled on everyone's calendars because the winner of the league is guaranteed a spot in the playoffs. Last year Citrus Hill (5-0 league record 12-1 overall) claimed the league title but was eliminated in the playoffs. San Jacinto was right behind them finishing league play with a 4-1 record and a very respectable 12-2 record at the end of the season. These two teams will match up Oct. 25th, It will be the second to last game of the season and could hold some serious weight in the playoff picture for both teams.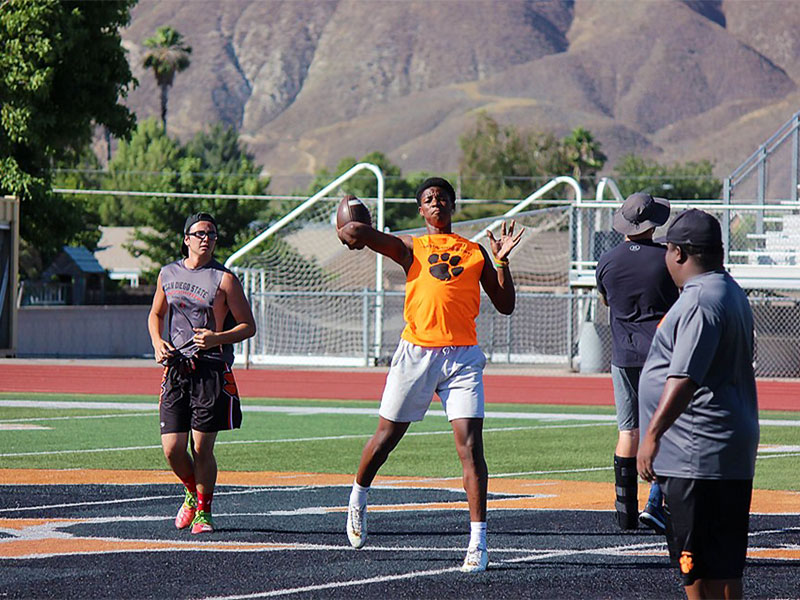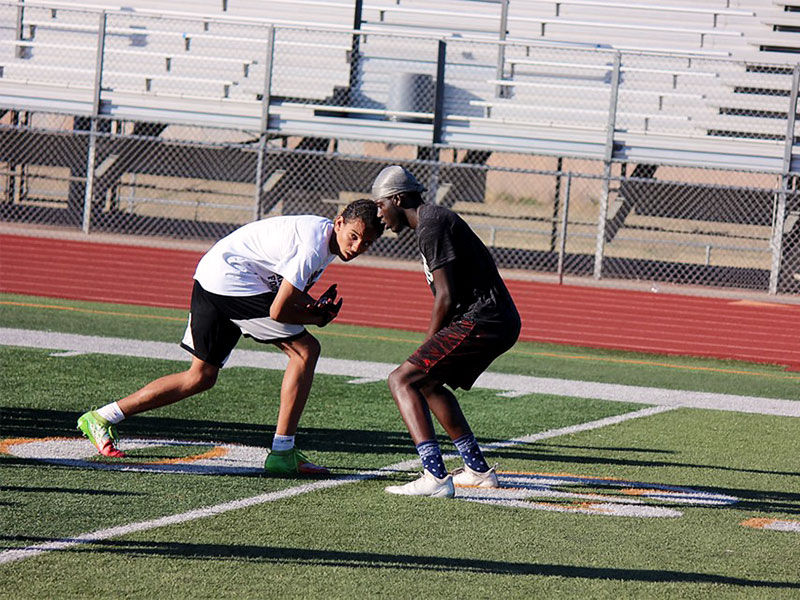 Hemet and Beaumont both shared an overall 8-5 record last season with Hemet edging Beaumont in league record (3-2 for Hemet, 2-3 for Beaumont.) This season Hemet has a new head coach, Jason Thronburg (Longtime coach in this Valley who coached at West Valley and Hemet) retired. Dennis Gregovich will be taking over the program. Not much is known about this coach or his playbook so it should be an exciting season to keep an eye out in Hemet. They could either shock the league or have some growing pains with the system changing. An interesting game to keep an eye on is Nov. 1st when Hemet takes on West Valley at West Valley. The games are always fun and filled with drama when these two teams play each other
Tahquitz also finished with a 6-4 overall record but went 1-4 in league play. Things are changing for the Titans this year as well, after some questions about the coaching staff. It appears the Stephen Pace is making a return as the coach this season, but Tahquitz lost their leading Receiver ( Antoine Sullivan, 407 total yards, 81 yards per game, and 8 touchdowns ) who transferred to San Jacinto after a very disappointing 2018 season. Speaking with him, he said, "it was just the best decision for me at this time." Antoine will be available to play when San Jacinto takes on Tahquitz in the last game of the season which will be a very emotional game for him.
Oh, how the mighty have fallen, West Valley was once considered the powerhouse in the Valley, it had a state of the art facility and field that all the local kids wanted to play in. Things have changed. West Valley went 0-5 in league play last year and finished the season with a 1-9 record, losing eight straight games. Matt Willard is returning as the coach this season and will be looking into getting the Mustangs back where they feel they belong, at the top of the division. He will have a new Quarterback at the helm this season, so let's see what he is able to do with it.
Find your latest news here at the Hemet & San Jacinto Chronicle

Search: Ready For The Season