Rob Lindquist is one of the most beloved human beings in the San Jacinto Valley. Ask anyone, and you will hear them laud the many decent qualities about the man. But just who is this local icon and why has he managed to avoid the slings and arrows that are so often slung at public figures? I saw down with him for a couple of hours recently and listened as he unraveled his life and career.
"I was born in room 3 of the brand new Hemet Hospital in 1942. My parents were members of the Lutheran Church. My father was a rose grower and also a hybridizer of roses, which means that he cross-bred roses and created 7 All American varieties hybrids like Tiffany and Granada."
The senior Lindquist was well known and regaled for his accomplishments throughout the world. Contrary to the family's status, young Rob enjoyed a very normal childhood in a small community as much agricultural as anything else.
"My early life began at a house located at the corner of Girard Street and Devonshire Avenue in Hemet. We would later move to a large house located at the corner of Cornell and MAYBERRY. My parents were not restrictive, and I was permitted to roam about the hills that surrounded the valley."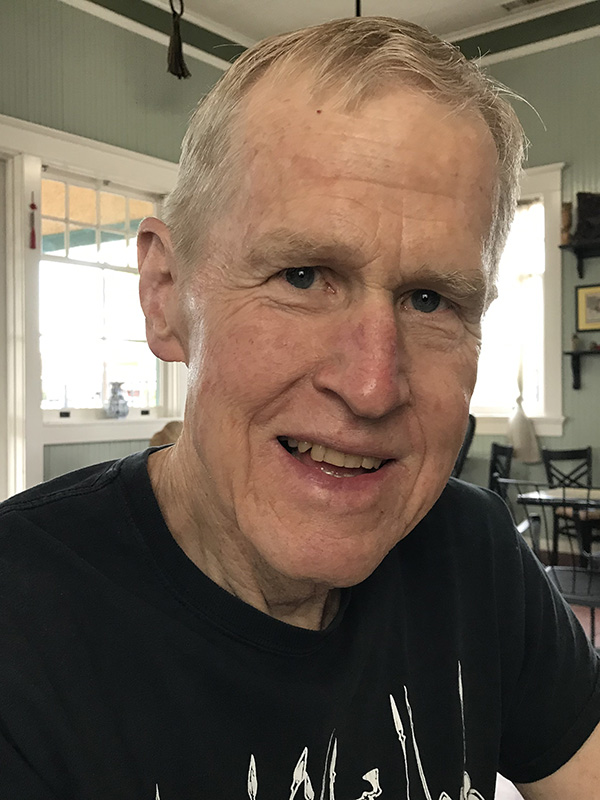 Young Rob took an interest in his father's activities and would eventually become an expert in the rose industry himself. Public speaking also fascinated him. "I remember in 1950 when my father took me along to an interview at the Mission Inn in Riverside where he was to be interviewed about his rose business. That was exciting for me, and I somehow knew that despite my shyness, I might one day be able to speak publically myself." That would come later because he was still experiencing the magic of growing up.
"My grandfather owned a 40-acre ranch in the far east end of Hemet sometime in the late 1920s. It was on the other side of the ranger station. I romped and roamed and fulfilled my curiosity on everything about nature that I possibly could. There was a reservoir on the property, and despite the dangers for a youngster around so much water, I loved it."
The Kelly and Wilson families were the first to create grapefruit and orange orchards in East Hemet, which became a jungle of excitement for a young lad like Rob. During his excursions into nature, he also was educated locally.
"I enrolled in kindergarten at Hemet Elementary School, which would due to earthquake damage to the foundation lie unoccupied for a long time and only recently be rebuilt on the site. When we moved out to the orchard district, we were too far away from that school, so my parents transferred me to the wooden Little Lake School which had been built in 1910. Going there is one of the most delightful experiences of my childhood. It was a section of nationalities and several varieties of Native Americans who were somewhat dominant. If you were a new boy, you might be greeted by an Indian boy rushing up and poke you in the chest and sometimes knock you flat on the ground and then say, 'Want to play?' It was a welcome to the turf, and we soon became fast friends. Some of those boys became my lifelong friends."
Rob went on to Hemet Junior High and Hemet High School. After graduation, he enrolled in Brigham Young University in Provo, Utah. "I spent one semester at Brigham Young. My buddy from Hemet who was there with me had to return home for some reason or other which left me a lonesome Lutheran surrounded by 14,000 fellow students and feel alone. Consequently, I also returned to Hemet and soon enrolled in Cal Lutheran College in Thousand Oaks, California, where I majored in Classical Languages and linguistics. The school was new and only in its second year and barely getting off the ground. It was the wildest place I was ever in, and I loved it."
Came graduation and young Rob headed off for a hitch in the Air Force during the Vietnam War where he served honorably.
When did he decide to run for political office?
"That came about through an odd circumstance because politics would have been the last thing in the world that I might be interested in. Sharon and I had married in 1970 and had started our family of three daughters and living in our second home, a small house. The gentleman who lived across the street was older and a member of the local Democrat Club.
"One day he came across the street with another guy, a very tall guy, who had been mayor of a large city in Alaska. I had spoken with the neighbor on a number of occasions. We sat down under a tree in the yard, and my neighbor began the conversation. He said,' Well, son, you know we really like the way you think and believe that you ought to run for the city council". It didn't matter that I was a Republican since the office was and continues to be non-partisan."
With their encouragement, Rob went to see Bob Record, a big dairyman who was also involved in local politics.
"Bob, a very genial sort, directed me to his wife, Cornelia, the matriarch of the Record family. She gave me a list of all the important movers and shakers I would have to deal with if I ran for office. I duly made the rounds and explained my ideas about how the town should grow and hopefully prosper."
He ran and was elected not once, but twice and became mayor of the small city, one of the youngest mayors in Hemet's history. Like anyone with ideas, he created political opponents, and during his second term on the council when he encountered forces that he felt kept him from implementing some of those ideas. He was replaced by Councilman Nishino who would also serve as mayor. He also encountered into those forces. He was referred to by some as the sleeping mayor. He wasn't sleeping.
When he got bored, he meditated.
Rob Lindquist did not grow moss beneath his feet. He went on to create a Downtown Business Association and worked to keep the downtown business community from moving to the west side of town where a new business district is currently expanding.
He was incremental in situating the Hemet Mall as an inside mall rather than at the old county fairgrounds.
Rob created a furor with the manager of the Mall when he joined the Chamber of Commerce. "That's when I organized the Downtown Business Association to keep downtown from being yanked away to the far west side of town and served as its president for a time. I feared everything would go west. My decision infuriated Mall Management and some business owners who opened there."
Despite the furor, Rob managed to see that most of the downtown business district stayed downtown and eventually the Mall folks realized there was enough business to go around. It is impossible to hold any kind of anger against Rob Lindquist – he is just too nice a person, and everyone knows all he has given of himself to the community.
There is a multitude of ventures that bear the signature of Rob in one way or another. He owned a bicycle shop downtown from 1978 to 1985. At one point he became so involved with the future of Hemet that he came close to a breakdown.
"My father came to me and explained how to get rid of some of the pressure. He suggested that I make a list of all my involvements, then sit down quietly and go over that list, marking off the ones I didn't need and concentrate on the remaining one. I did as he suggested and son all my problems drifted away."
From the time he was two years old, his parents knew that he had a singing voice and encouraged him with that talent.
"I sang in high school and musicals at the local community college. At one point I was working with a guy who worked down in the desert and all the way coming and going I would sing. He suggested I contact Ann Ayres, the voice teacher at Mt. San Jacinto Community College. I took his advice and found her to be wonderful in bringing out the best of my voice."
Apparently, she did because he is one of the best-known tenors in town and warbles everything to big band to light classics. If he chose he could probably sing professionally on a national level, but he simply enjoys soloing at The Science of Mind church that he now claims as his place of faith. "Science of Mind better satisfies my needs," he says.
He is currently President of the Hemet Museum and has been since 2007. Under his leadership, the Museum has become quite a tourist sight under his leadership and a source of local history for the valley's students. One could go on and on and still not cover all his services to this community.
However, from an outsider's viewpoint, I would say his most important accomplishment in the community that he was General Manager of the Lake Hemet Metropolitan Water District where his efforts were always directed toward pure water at a reasonable cost to the citizens.
Rob Lindquist has his disappointments about the way city officials have not made more progress but chooses not to delineate them. That's the kind of guy he is, and that's why I say he is one of the most popular citizens of our valley.
You can find him most mornings next door to the Museum at the Destination Coffee Bar and Bistro located at the corner of State Street and Florida Avenue with his working his cross-word puzzles and hold discourse with his pals. It is a genuine pleasure to declare that Rob Lindquist is a real Profile in Service.
rustystrait@gmail.com