Details:
On February 16, 2021, deputies assigned to the Lake Elsinore Station Special Enforcement Team served a search warrant in the 53200 block of Darlington Street, in the city of Lake Elsinore, reference a narcotics investigation.
During the service of the search warrant, an indoor marijuana grow was located with approximately 400 marijuana plants, several hundred pills, a large sum of U.S. currency, and numerous items related to the indicia of sales of narcotics. Maximilian Stanley (33 years of age) a resident of the city of Lake Elsinore, was arrested.
Stanley was transported to Cois Byrd Detention Center and booked on the charges of possession of narcotics for sales, marijuana cultivation and marijuana sales.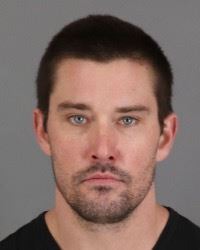 This is an ongoing investigation. Anyone with additional information is encouraged to contact Deputy Meissen at the Lake Elsinore Sheriff's Station (951) 245-3300.
As a reminder, "Community Policing" involves partnerships between law enforcement and community members. Business owners and residents are encouraged to report criminal activity directly to law enforcement by calling Sheriff's Dispatch at (951) 776-1099, or by calling 911 if the matter is an emergency.
For media inquiries regarding this incident please contact the Media Information Bureau.
Find your latest news here at the Hemet & San Jacinto Chronicle