Details:
Palm Desert Station Burglary Suppression Unit (BSU) conducted further investigation regarding several vehicle burglaries that occurred between the dates of January 20, 2021 to February 2, 2021, in the communities of Indian Wells and Rancho Mirage. BSU identified Scott Farris, 49 years of Indio, as a suspect for his involvement in the multiple burglaries.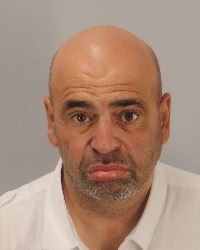 On February 17, 2021, BSU members with the assistance of the Palm Desert Special Enforcement Team located and arrested Farris in the 72000 block of El Paseo, in the city of Palm Desert. During his arrest, Farris was in possession numerous items of stolen property, linking him to six separate burglaries. Farris was transported and booked at the John Benoit Detention Center, in the city of Indio.
The Riverside County Sheriff's Department is asking anyone with additional information to contact Deputy Patrick Montalvo (760) 836-1600 or call anonymously at (760) 341-STOP (7867) and reference incident #'s: J210260032, J210270003, J210270004, S210310021, S210320024,S210320034.
For media inquiries regarding this incident please contact the Media Information Bureau.
Find your latest news here at the Hemet & San Jacinto Chronicle